'Unusable': Class Action Claims 'Defective' Target Heyday Charging Cable Breaks Easily, Overheats
Target's Heyday charging cable can break, overheat or otherwise become unusable soon after purchase due to manufacturing defects, a class action claims.
Target Corporation's Heyday charging cable can break, overheat or otherwise become unusable relatively soon after purchase due to manufacturing-related defects, a proposed class action claims.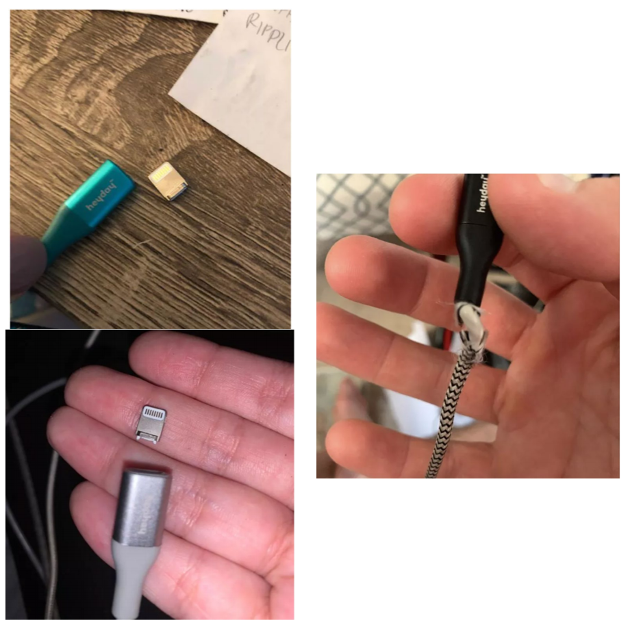 The 20-page case says the defect plaguing the Heyday charger stems from the product being manufactured with "substandard or inferior materials." The lawsuit contends that the "extremely poor quality" charger can break or otherwise stop producing a charge "after approximately one week of normal use," and is unsuitable for its principal and intended purpose of charging consumers' iPhones and iPads.
"No matter the way in which the Defect manifests itself, it is all the result of Defendant's common conduct and shoddy manufacturing," the complaint claims.
Although Target recalled a version of the Heyday charging cable in 2019 due to shock and fire hazards, the lawsuit avers that the recall was "unsatisfactory." The version of the Heyday charger at issue in the lawsuit has not been recalled by Target despite its knowledge of the apparent defect through numerous negative reviews posted on its website, various complaints filed with the Consumer Product Safety Commission and the rate of returns of the cable, according to the complaint.
The lawsuit out of New York federal court claims consumers would not have purchased the Heyday charger, or would have paid less for it, had they known of the product's alleged defect.
Per the case, the Heyday charging cable, which Target sells for roughly $10, is represented as able to provide "high charging speed" to iPhones and iPads. The suit alleges, however, that Target has "long known" that the charging cable is "of extremely poor quality and uses inferior manufacturing materials," which ultimately render it "useless" for its intended purpose. Nevertheless, Target, the suit says, has refused to issue a recall of the chargers and instead allowed "innumerable consumers to make worthless purchases."
The lawsuit looks to cover anyone in the U.S. who purchased the Heyday charging cable, excluding those who purchased the products for resale. Also proposed is a "subclass" of those who purchased the charging cables in New York.
Get class action lawsuit news sent to your inbox – sign up for ClassAction.org's newsletter here.
Last Updated on July 13, 2021 — 3:10 PM