Home Depot, Reliance Worldwide Corp. Facing Class Action Over 'Defective' SharkBite Push-to-Connect Hoses
Elder v. Reliance Worldwide Corporation et al.
Filed: April 14, 2020 ◆§ 1:20-cv-01596
A class action lawsuit claims the interior rubber lining of SharkBite Push-to-Connect connector hoses can prematurely deteriorate.
Home Depot U.S.A. and Reliance Worldwide Corporation face a proposed class action lawsuit that alleges the companies have sold defective SharkBite Push-to-Connect Connector Hoses whose internal rubber linings can prematurely disintegrate after normal use.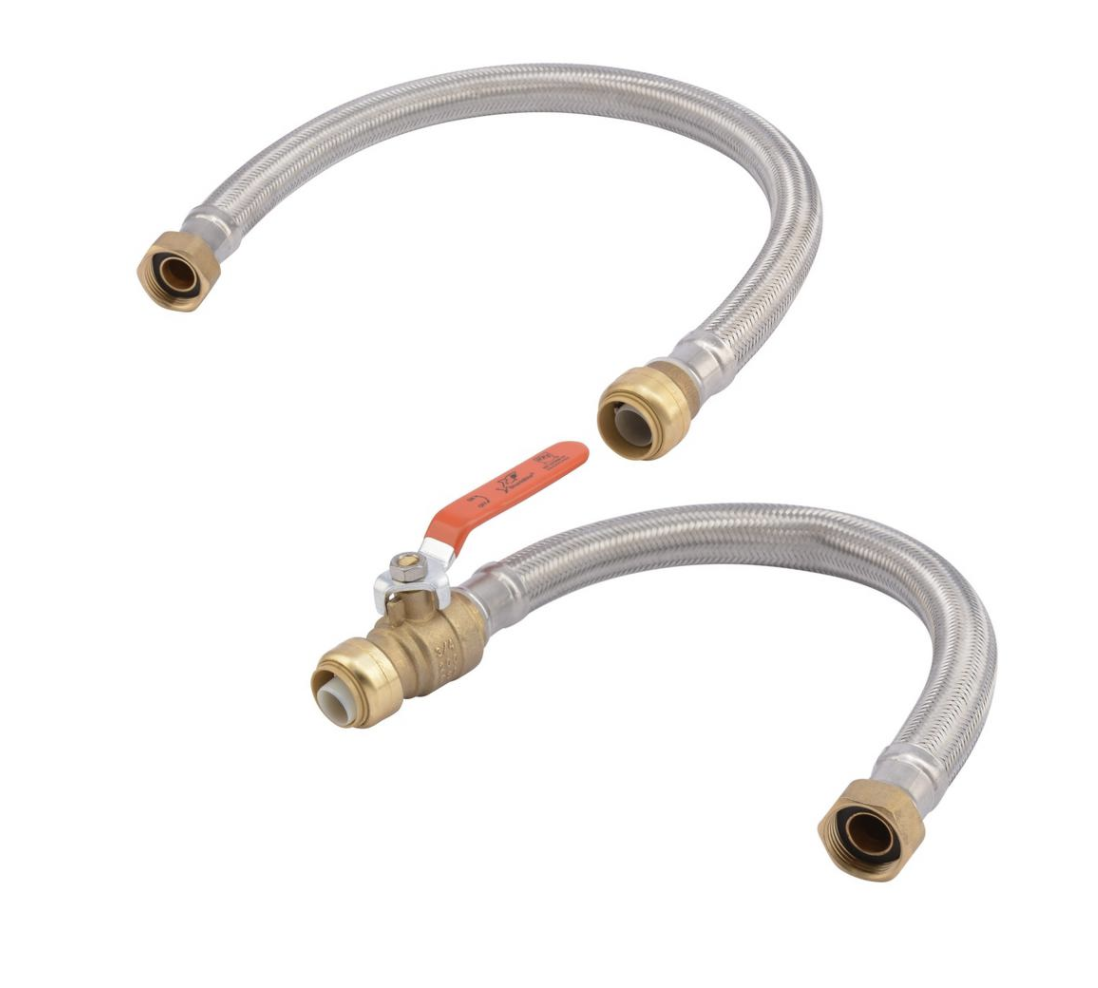 The alleged defect can damage appliances and plumbing fixtures and contaminate drinking water, according to the 27-page suit.
According to the complaint, the SharkBite braided stainless steel hoses' "push to connect" system is advertised by Reliance and sold by Home Depot as a "quick and easy alternative" to more complicated pipe fitting methods that will provide reliable, leak-free connections between a water heater's hot and cold water supplies. Despite Reliable and Home Depot's representations of the plumbing product, however, the rubber lining inside the SharkBite connector hoses can "disintegrate and travel through the consumer's plumbing system" throughout their home, the case alleges.
Per the suit, consumers who've used SharkBite Push-to-Connect hoses have seen "black rubber flakes and sludge" clogging sinks, showers and appliances. The case alleges that the apparent defect is the result of inferior-quality rubber used for the interior of the hose that can begin to break down "within only a few years" of installation, affecting water pressure and potentially damaging anything connected to the plumbing lines.
In response to consumer complaints, Reliance, the case claims, has blamed the alleged deterioration defect on hard water or high levels of chlorine in an individual's water supply. Instead of recognizing the defect, Reliance and Home Depot have merely directed consumers to buy a different SharkBite product, the plaintiff alleges.
The defendants are alleged in the lawsuit to have known as early as 2016 that SharkBite hoses were prone to premature failure. Notwithstanding a litany of consumer complaints online, Reliance and Home Depot continue to sell the SharkBite hoses at issue without issuing a recall, the suit adds.
Consumers paid a premium for SharkBite connector hoses based on Reliance and Home Depot's representations of the product's reliability and compliance with industry standards, the case argues. The plaintiff asserts that neither he nor other consumers would have bought the product, or paid as much for the hoses, had they known of the apparent premature disintegration problem at the point of sale.
Last Updated on April 16, 2020 — 9:04 AM