in
Newswire
Published on January 19, 2023
Dark Chocolate Makers Hit with Class Actions Over Dangerous Levels of Lead, Cadmium in Products
A California resident's class action lawsuit accuses Alter Eco Americas of failing to warn consumers that some of its dark chocolate bars contain unsafe levels of lead and cadmium.
A California resident has filed four proposed class action lawsuits that respectively accuse Alter Eco Americas, Endangered Species Chocolate, Lindt, and Mondelēz Global of failing to warn consumers that some of their dark chocolate bars contain dangerous levels of lead and cadmium.
Want to stay in the loop on class actions that matter to you? Sign up for ClassAction.org's free weekly newsletter here.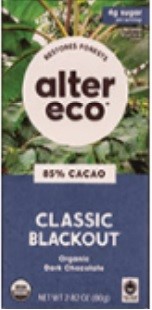 According to the complaints, the companies failed to alert consumers that their dark chocolate bars—in particular Alter Eco's Alter Organic Dark Chocolate Classic Blackout 85% Cacao bar, the Endangered Species Bold + Silky Dark Chocolate 72% Cocoa bar, Lindt-brand Excellence Dark Chocolate 70% Cocoa and Excellence Dark Chocolate 85% Cocoa bars, and Mondelēz's Hu Organic Simple Dark Chocolate 70% Cacao and Green & Black's Organic Dark Chocolate 70% Cacao bars—contain "unsafe" levels of the heavy metals.
The cases were filed in California in the wake of Consumer Reports' December 2022 publication of an analysis of 28 dark chocolate products that showed that each of the chocolate bars, including those listed above, contained lead and cadmium, some at extremely dangerous levels.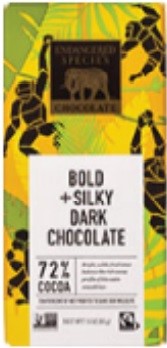 The lawsuits charge that the defendants' "concealment" of the potentially harmful contents of their dark chocolate bars amounts to a "reckless disregard" for the well-being of consumers nationwide. As no warnings about the possible presence of heavy metals in the products appear on their labels or packaging, consumers have a reasonable expectation that the dark chocolate bars are safe for consumption and do not contain any kind of dangerous substance, the cases argue.
Based on California's maximum allowable dose levels (MADLs), one ounce of Alter Eco's dark chocolate bar more than doubled the MADL of cadmium and contained 0.25 micrograms of lead, the filing against Alter Eco claims. The lawsuit against Endangered Species relays that though its dark chocolate bar did not show high levels of cadmium, it registered 1.8 times the MADL of lead in a one-ounce serving.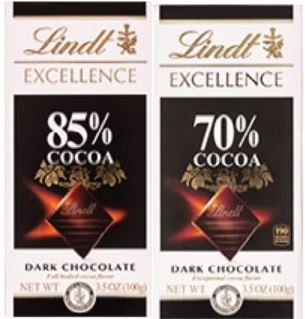 In addition, the suit against Lindt & Sprüngli says that the analysis showed that one ounce of the company's 70% cocoa bar contained cadmium levels exceeding the MADL, and one ounce of its 85% cocoa bar contained approximately 1.7 times the MADL of lead. Similarly, the Hu dark chocolate bar had roughly 2.1 times the MADL of lead per ounce, and the Green & Black's bar registered over 1.4 times the MADL of lead and over 1.8 times the MADL of cadmium per ounce, the case against Mondelēz relays.
Exposure to lead and cadmium poses a serious threat to consumers as the heavy metals are associated with cancer, organ damage, neurological inhibition, and other severe health conditions, the complaints charge. Lead is linked to brain damage, anemia, seizures and reproductive complications, the lawsuits say.

"Lead can also cross the fetal barrier during pregnancy, exposing the mother and developing fetus to serious risks, including reduced growth and premature birth," the cases add.

Further, the complaints share that exposure to cadmium—identified by the World Health Organization as a class 1 carcinogen—can also cause anemia and damage vital systems in the body.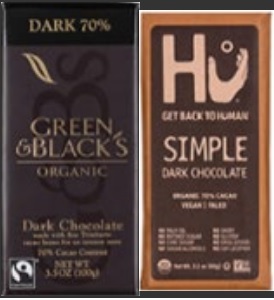 Per the filings, the defendants had been warned in previous years by a consumer advocacy group whose analyses showed the companies' dark chocolate bars registered dangerous and "excessive" levels of the heavy metals.

Like other consumers, the plaintiff believed she was purchasing goods that were safe for consumption and did not contain toxic heavy metals, the suits claim. She would not have purchased the dark chocolate bars at all if she had known they contained cadmium or lead, the complaints contend.

The lawsuits look to represent anyone in the United States who purchased any or all of the dark chocolate bars listed on this page for personal use since January 11, 2019.

Get class action lawsuit news sent to your inbox – sign up for ClassAction.org's free weekly newsletter here.

Camp Lejeune
Camp Lejeune residents now have the opportunity to claim compensation for harm suffered from contaminated water.
Read more here: Camp Lejeune Lawsuit Claims
Stay Current
Sign Up For
Our Newsletter
New cases and investigations, settlement deadlines, and news straight to your inbox.
Last Updated on January 19, 2023 — 9:45 AM