Class Action Says Matherson Organics Has No Evidence to Back Up Safety, Efficacy Claims for Active Wow Charcoal Tooth Powders
A proposed class action alleges Matherson Organics' Active Wow line of activated charcoal dental products may not be as safe or effective as the company represents.
A proposed class action alleges Matherson Organics' Active Wow line of activated charcoal dental products may not be as safe or effective as the company represents.
According to the 77-page case out of California, the defendant sells numerous oral care products that contain activated charcoal, a highly porous and adsorptive ingredient touted by marketers, celebrities and social media influencers for its purported ability to detoxify "and other enhanced wellbeing and health benefits."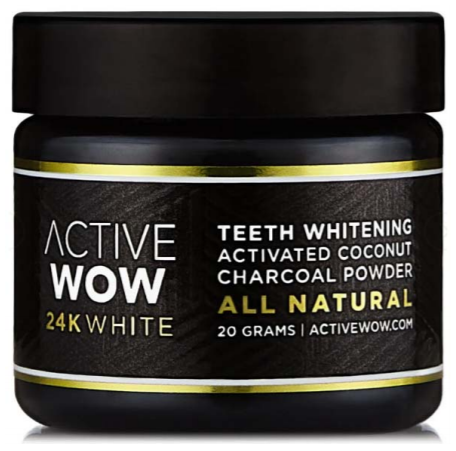 Although the defendant promotes the below Active Wow products as whitening, detoxifying, adsorptive, safe and generally beneficial to oral health, the lawsuit alleges Matherson Organics "did not (and does not) possess the requisite evidence" to support its health and safety claims:
Active Wow '24K White' Activated Coconut Teeth Whitening Charcoal Powder – All Natural
Active Wow Charcoal Teeth Whitening Powder – Peppermint
Active Wow Charcoal Teeth Whitening Powder – Spearmint
Active Wow Charcoal Teeth Whitening Powder – Vanilla
"[S]uch evidence did not exist when it made its claims, nor does it currently exist," the complaint says.
According to the suit, Active Wow's success is built on "misleading and deceptive" messaging, including claims that the charcoal toothpowder "naturally whitens your teeth"; "is safe to use for whitening your teeth, while being easy on your gums"; "purifies and detoxifies"; is "easy on gums, and gentle on enamel"; is "enamel safe"; and "is your new best friend for detoxifying the mouth, removing bad breath, and gently polishing away stains quickly and easily."
In truth, the extent that charcoal can "detoxify" is limited to a medical context in which the substance has been used remove poisons from the body under specific circumstances and when administered correctly, the case counters, stressing that the use of the term "detoxify" in any other context is "make-believe medicine."
Similarly, the suit challenges Active Wow's whitening claim, arguing that the only whitening benefits linked to the toothpowder come from charcoal's abrasive properties, not its adsorptive qualities.
"Put another way, the Active Wow's Charcoal Toothpowders 'work' to 'whiten' teeth by abrading away the stains and deposits having the charcoal particles scrape off the surface of the teeth, i.e. the tooth enamel," the complaint states. "The adsorptive qualities of charcoal are irrelevant in the context of purported teeth whitening, and Active Wow's representations in this regard are misleading and deceptive, similarly to its frivolous 'detoxifying' claim."
Citing multiple scientific publications, the lawsuit argues that respected dentists, researchers, and industry experts agree that the use of charcoal dentifrices—i.e., tooth-cleansing pastes and powders—lacks scientific substantiation and may even present a risk of harm to consumers' teeth and gums.
According to the case, studies have suggested that activated charcoal toothpaste and toothpowders such as Active Wow may be too abrasive and can actually wear down enamel, exposing the yellowish layer of dentin underneath. Moreover, charcoal particles can become lodged in surface defects on the teeth and in gum tissue, causing discoloration, the suit says.
In all, long-term use of activated charcoal in a dentifrice such as Active Wow could potentially result in a darkened and yellow tooth appearance, the lawsuit claims, adding that the American Dental Association has not approved any activated charcoal toothpowders for its ADA Seal of Acceptance.
The suit alleges the defendant provides no evidence for the various claimed benefits stated in its marketing and on Active Wow's packaging. According to the case, the defendant continues to make "misleading, deceptive, and/or false" claims regarding its Active Wow products despite its awareness of reported concerns among the dental industry and obligations under various federal and state laws governing the marketing of food, drugs and cosmetics.
The plaintiff in the case alleges that she and other consumers purchased Active Wow activated charcoal toothpowder after relying on the defendant's allegedly false claims regarding the products' safety and efficacy. Per the complaint, such benefits "simply were not, and could not have been, realized."
The case claims the defendant has collected "substantial profits" from the sale of products that not only fail to provide the advertised benefits, but present a risk of harm to consumers.
According to the case, Matherson Organics' conduct is "deceptive, unethical, in violation of public policy, wanton and recklessly indifferent to others, and substantially injurious to consumers as well as to competitors."
Get class action lawsuit news sent to your inbox – sign up for ClassAction.org's newsletter here.
Last Updated on July 1, 2020 — 4:07 PM