Caesars Sportsbook Subsidiary Allegedly Misleads New Bettors by Promising 'Risk-Free' Initial Bets
A class action lawsuit accuses a Caesars Sportsbook subsidiary of "luring" new bettors with misleading offers of "free" and "risk-free" initial bets.
A proposed class action lawsuit accuses a Caesars Sportsbook subsidiary of "luring" new bettors with misleading offers of "free" and "risk-free" initial bets.
Want to stay in the loop on class actions that matter to you? Sign up for ClassAction.org's free weekly newsletter here.

The 27-page lawsuit says that advertisements from American Wagering, Inc.—which is owned by gambling company William Hill and operates as Caesars Sportsbook—are "intentionally" deceptive because they conceal from new bettors the actual risks of using the online sports betting service, specifically that "virtually any money wagered by a new user is at great risk of being lost in part or in whole."
Although the company promotes that it will provide new Caesars Sportsbook users with a "free" or "risk-free" initial bet of $1,000, $1,250 or even $5,000 "on Caesars," the suit alleges that these claims are "far from the truth" as the bet is "not in any respect 'free' or without risk" and because there exists "no realistic way for consumers to recoup money if their first bet loses."

At no point in American Wagering's advertising campaigns or the Caesars Sportsbook sign-up process are consumers "warned of the true financial risks" of placing a starter bet with the online betting service, including of the "immediate and acute risk of losing the entire amount" they bet and that bettors "will never be reimbursed" by the company, the case charges.

Moreover, the lawsuit argues that false promises of "free" or "risk-free" initial bets can normalize individuals, in particular novices, betting larger amounts than they would otherwise wager, gambling "over their heads" and endangering their financial well-being.

Upon sign-up, a new user must make an initial deposit on the Caesars Sportsbook website, and winnings are paid out as usual if the bet succeeds, the complaint relays. However, if the wager loses, the money is not returned to the consumer in cash but in bet credits that can be used only on the Caesars Sportsbook website or app, and that expire in 14 days, the filing explains.

Importantly, any subsequent bets made with those credits are similarly risky, because a user would have to win another bet or series of bets made with the credits "just to break even," the lawsuit contends.

"By no reasonable definition is the initial bet 'free' or 'risk-free,'" the suit reads. "There is, in fact, a huge degree of risk in making that first bet—including the real and immediate risk that the entire cash amount of the first bet will be lost in short order."

As the case tells it, the defendant's so-called "advertising blitz" of Caesars Sportsbook, which includes promotions on television and social media platforms and in print campaigns, uniformly intends to "capitalize on the addictive nature of gambling" and exploit the "established susceptibility of online sports betters [sic]."

These enticing promises have proven effective at luring consumers into signing up and placing bets with Caesars Sportsbook, but new users soon discover a "startling" truth—that their "risk-free" initial bets may lose them "every dollar of a wager," the complaint says.

While other online betting companies have ended their "free" or "risk-free" bet promotions and "cleaned up their acts," the defendant has firmly continued with its deceptive marketing, the filing claims.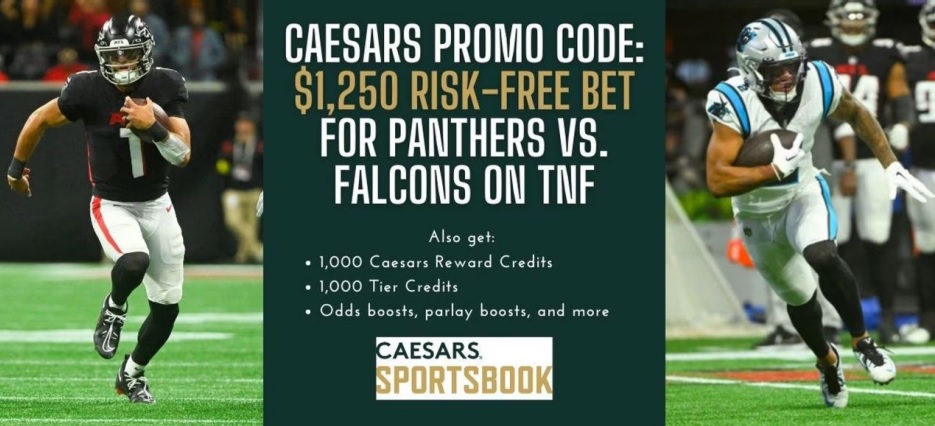 The plaintiff, an Illinois resident, made an initial bet of $5 with Caesars Sportsbook, believing that her account would be credited with withdrawable cash if her wager lost, the lawsuit states. After the woman's bet lost, she was not reimbursed by Caesars as she expected but was instead given website credits that would expire in 14 days, the suit shares.
To avoid losing the bet credits, the plaintiff made further wagers but still ended up with less money than she initially deposited, the case says. Had the woman been properly informed of the true risks of placing a bet with Caesars Sportsbook, she would not have signed up for the service, the complaint contends.

The lawsuit looks to represent anyone in the United States who signed up for a "free bet," "risk-free" bet or similar promotion with the defendant through Caesars Sportsbook and lost any portion of their first bet.

Get class action lawsuit news sent to your inbox – sign up for ClassAction.org's free weekly newsletter here.

Hair Relaxer Lawsuits
Women who developed cancer, endometriosis or reproductive problems after using hair relaxers such as Dark & Lovely and Motions may now have an opportunity to take legal action.
Read more here: Hair Relaxer Cancer Lawsuits
Stay Current
Sign Up For
Our Newsletter
New cases and investigations, settlement deadlines, and news straight to your inbox.
Last Updated on March 22, 2023 — 9:44 AM