Kona Coffee Farmers File Proposed Class Action Against Major Retailers Allegedly Passing Off Ordinary Coffee as Authentic [UPDATE]
Last Updated on July 14, 2022
January 28, 2022 – Eight Settlements Finalized, More on the Horizon
Eight of the defendants in the case detailed on this page have reached settlements with the plaintiffs that received a judge's final approval at the end of June 2021.
According to a June 25 order, Boyer's Coffee, Cameron's Coffee and Distribution Company, Copper Moon Coffee, Cost Plus, Maui Coffee Company, Gold Coffee Roasters, Costco and TJX have agreed to pay a total of over $13 million to Kona coffee farmers as part of the deal.
The plaintiffs notified the court in August 2021 that they had reached a proposed settlement with Albertsons and Safeway, and then announced a proposed settlement with Kroger in October. Less than a week later, the plaintiffs notified the court of another proposed settlement with Hawaiian Isles Coffee Company. The details of those settlements have not yet been made available.
According to a December 2021 motion for class certification, the only defendants remaining in the lawsuit are L&K Coffee and its president, Mulvadi Corporation, and MNS Ltd., which is Mulvadi's primary retailer.
March 8, 2021 – Gold, Costco, TJX Reach Settlement
Gold Coffee Roasters, Costco Wholesale Corporation and the TJX Companies have reached separate agreements to settle the claims detailed on this page.
While all three settlements include label changes to clarify the amount of genuine Kona coffee included in the retailers' products, Gold has also agreed to pay $6.1 million to Kona coffee farmers covered by the lawsuit.
According to the motion for preliminary approval, Gold has also agreed that any of its current or future coffee products labeled as "Kona" will "accurately and unambiguously" state on the front label the minimum percentage of authentic Kona coffee beans included in the product.
"Only Kona coffee certified and graded by the Hawaii Department of Agriculture as 100% Kona shall be considered authentic Kona coffee," the document states.
Costco and TJX will adopt similar label changes and have also agreed that their vendors must include "clear and conspicuous labeling" of the contents of Kona-labeled coffee products. Per the agreement, any vendor's coffee product labeled as "Kona coffee" or "Kona blend coffee" must state on the front label the percentage of authentic Kona coffee in the product, and the vendors will be required to certify to Costco and TJX that their labeling complies with the settlement agreement.
The proposed settlement now awaits the judge's preliminary stamp of approval.
Kona coffee farmers Rancho Aloha, Kanalani Ohana Farm, and Smithfarms have filed a proposed class action lawsuit against a number of major retailers and wholesalers who are allegedly passing off "ordinary commodity coffee" as authentic coffee grown in the Kona District of Hawaii's Big Island.
The 65-page complaint out of Washington federal court claims the defendants' deceptive conduct has not only flooded the market with counterfeit Kona coffee products, which sharply drives down the price, but has also miseducated consumers as to the taste of true Kona coffee, which the plaintiffs argue leads them to "erroneously conclude that Kona coffee is nothing special."
Alleging violations of the Lanham Act, the plaintiffs ask the court for monetary damages to cover lost profits and an injunction that prohibits the defendants from selling any coffee products falsely designated as originating from the Kona District.
What is Kona coffee? What's so special about it?
The suit explains that true Kona coffee is grown on farms located in the 3,800-acre Kona District of the Big Island of Hawaii. In this region, the case says, the combination of volcanic soil, elevation, temperatures, humidity, sunshine, and proximity to the Pacific Ocean, among other factors, give Kona coffee its most recognizable characteristics, making it one of the rarest and most prized (and most costly) coffees in the world.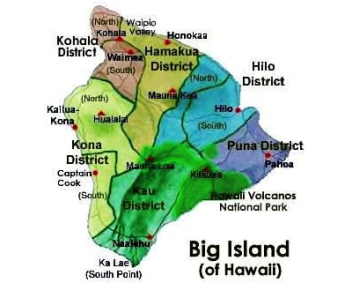 According to the lawsuit, Kona coffee beans are grown by between 600 and 1,000 farmers who are responsible for the roughly 2.7 million pounds of green Kona coffee produced each year. While that may seem like a lot of coffee, the case notes that approximately 20 billion pounds of green coffee are produced worldwide every year. In the simplest terms, the Kona District, the suit says, is responsible for "approximately 0.01% of worldwide coffee production," all of which is to say genuine Kona coffee is no average cup of joe.
Given how rare authentic Kona coffee is, you can see why those who farm it would be up in arms after learning retailers and wholesalers are apparently trying to pass off regular ol' coffee for the real thing, which brings us to the heart of the matter.
What does the lawsuit allege?
The crux of the lawsuit is that even though approximately 2.7 million pounds of authentic green Kona coffee are reportedly produced each year, more than 20 million pounds of coffee labeled as "Kona" are sold by retailers.
"That is physically impossible," the suit reads, "someone is lying about the contents of their 'Kona' products."
That "someone," according to the suit, are the defendants—Costco Wholesale Corporation; Amazon.com, Inc.; Hawaiian Isles Kona Coffee, Ltd., LLC; Cost Plus/World Market; Boyer's Coffee Company, Inc.; Java LLC; Mulvadi Corporation; Copper Moon Coffee, LLC; Gold Coffee Roasters, Inc.; Cameron's Coffee and Distribution Company; Pacific Coffee Inc.; the Kroger Co.; Walmart Inc.; Bed Bath & Beyond Inc.; Albertsons Companies Inc.; Safeway Inc.; MNS Ltd.; TJ Maxx; Marshalls; Sprouts Farmers Market, Inc.; and a number of others not yet identified.
As the lawsuit tells it, the defendants' conduct has for years had a ripple effect that's stretched from the farms of Kona all the way to the average, not-so-discerning coffee drinker who's presented with what he or she believes to be a slew of supposedly authentic Kona coffee in any number of stores. From the case:
First, the Defendants flood the market with what appears to be Kona coffee. This tremendous supply of counterfeit Kona coffee pushes prices down sharply. And that low pricing artificially restrains the profitability of legitimate Kona coffee farms. Second, the Defendants are selling run-of-the-mill commodity coffee and labeling it as Kona coffee. A consumer who tries that inferior product, thinking it is Kona coffee, will conclude that Kona coffee is not worth a premium price. That consumer will be unwilling to pay a premium price for Kona in the future."
Lower pricing for true Kona coffee is obviously incredibly damaging to growers' bottom lines, the plaintiffs argue, in no small part because the inherent nature of producing Kona coffee is expensive and requires significant labor. A marketplace full of fraudulent Kona products effectively forces proposed class members to sell authentic Kona products at depressed prices for no guarantee of profit, the suit says, while companies such as the defendants have the luxury of above-market profit margins and a wide customer reach.

How can anyone tell whether something is true Kona coffee?
To tell the difference between regular coffee and that produced in the Kona District, scientists must examine the concentration of key elements found in Kona coffee, the lawsuit states. The suit admits, however, that testing the concentrations of particular elements of coffee comes at significant expense. For that reason, the case says, Kona growers "have never before had access to this kind of evidence," which has stacked the cards much higher in the fight to prove the so-called Kona coffee sold by the defendants is authentic.
Who does this lawsuit look to cover?
The lawsuit asks the court to certify a class comprised of anyone who commercially farmed and sold genuine Kona coffee.
Now, listen, we know what you're thinking: Shoot, I don't grow authentic Kona coffee considering I don't live on a beautiful, idyllic Hawaiian island. Neither do we. But bear in mind, it's by no means out of the realm of possibility that coffee drinkers who've been led to believe they've been consuming genuine Kona coffee when they've actually been drinking regular java eventually retain legal counsel over potentially false advertising claims.
The full lawsuit can be read below.
Camp Lejeune
Camp Lejeune residents now have the opportunity to claim compensation for harm suffered from contaminated water.
Read more here: Camp Lejeune Lawsuit Claims
Stay Current
Sign Up For
Our Newsletter
New cases and investigations, settlement deadlines, and news straight to your inbox.
A note on class action complaints:
Bear in mind that the information in this blog post summarizes the allegations put forth in the following legal complaint. At the time of this writing, nothing has been proven in court. Anyone can file a lawsuit, with or without the representation of an attorney, for any reason, and ClassAction.org takes no position on the merits of the suit. Class action complaints are a matter of public record, and our objective on this website is merely to share the information in these legal documents in an easily digestible way.
Last Updated on July 14, 2022 — 9:54 AM