Target Sells Faux-Leather Furniture Advertised as Genuine, Class Action Case Claims
Last Updated on October 23, 2017
Harris v. Target Corporation et al.
Filed: October 20, 2017 ◆§ 4:17-cv-06025
A consumer claims Target deceptively sells furniture advertised as genuine leather that's actually made with 'extremely low-quality materials.'
A California consumer's proposed class action lawsuit against Target claims the company fraudulently sold furniture misrepresented to be crafted with genuine leather that, in truth, the plaintiff alleges, is constructed with "extremely low-quality materials" meant to imitate real leather. The case claims Target Corporation and Target Stores, Inc.'s allegedly "pleather" furniture appears to be crafted using high-quality double stitching techniques like those seen on high-end leather goods, only to degrade far sooner than would a genuine leather product.
The plaintiff claims the leather on a $400 ottoman bought from Target's 2006-2008 "Global Bazaar" collection began to peel and flake after only seven years of ownership under very light use.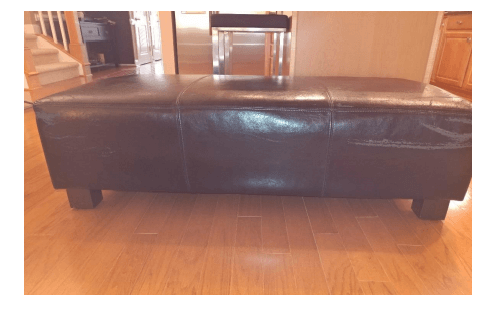 "The furniture now sits severely and irreparably damaged," the complaint reads. "The furniture's pleather covering now cracks, peels, and flakes onto the floor with only the slightest touch and results in an ever deteriorating, unsightly, and aesthetically displeasing piece of furniture that also creates a mess within [the plaintiff's] home that adds time and cost to her household chores."
Last Updated on October 23, 2017 — 2:10 PM