in
Newswire
Published on September 18, 2023
Rad E-Bikes Are Defectively Designed, Class Action Lawsuit Claims
Mason v. Rad Power Bikes, Inc. et al.
Filed: September 15, 2023 ◆§ 2:23-cv-01446
A class action alleges e-bikes made by Rad Power Bikes are defective in that their "hazardous and patently unsafe design" is prone to cause catastrophic malfunctions.
A proposed class action alleges electronic bicycles made by Rad Power Bikes are defective in that their "hazardous and patently unsafe design" is prone to cause catastrophic malfunctions that could cause a rider to fly over the handlebars or otherwise crash while biking at a high speed.
Want to stay in the loop on class actions that matter to you? Sign up for ClassAction.org's free weekly newsletter here.
According to the 43-page lawsuit, the defective design of the Rad e-bikes—in particular, the use of disc brakes with a quick-release axle mechanism—can cause a bike's front wheel to disengage from the frame during operation, causing increased instability or wobbling and "even complete dismantling of the bike." The case says the potential defect is particularly concerning given the e-bikes are designed to operate at speeds of 20 mph or faster.
Despite rising to the top of the booming e-bike industry, Rad Power Bikes has continued to develop and sell "dangerous and improperly designed e-bikes" that put riders and passengers at serious risk, the filing claims.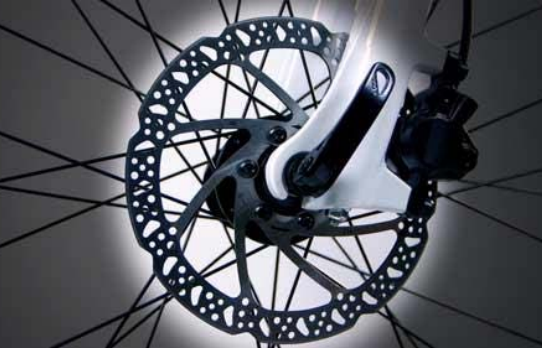 The case focuses in particular on Rad Power Bikes' use of disc brakes with quick-release mechanisms on the front tire, which allow for the front wheel to be removed without the use of a tool. Per the suit, the disc brakes, which are generally more powerful than traditional bicycle rim brakes, sit at the center of each wheel and stop the bike by squeezing a brake pad against a rotor. The quick-release mechanism is particularly helpful in situations where a bike needs to be transported with ease, such as if it's put into the trunk of a car or enclosed space, the filing relays.
The issue, the lawsuit says, is that Rad Power Bikes utilizes this quick-release mechanism and disc brake design for its e-bikes even though the products are far heavier than normal road bikes and "thus not likely to be transported in a manner requiring wheels to come off." In fact, the Consumer Product Safety Commission issued a recall in 2015 of bikes equipped with front disc brakes and quick-release levers, the complaint adds, noting that more than 2.5 million bikes with the design were ultimately included in the recall.
Despite the recall, and despite bike makers industry-wide generally replacing their quick-release mechanisms with a release lever greater than 180 degrees, Rad Power Bikes "continue[s] to design, manufacture, and sell e-bikes that include this hazardous design," the case alleges.
"Rad goes so far as to advertise Defective e-bikes with children on the back, encouraging parents to use dangerous and Defective e-bikes with their children riding as passengers."
Further, the suit claims that Rad Power Bikes' front fork design can cause an e-bike's front wheel to "simply lift off from the bike frame," allegedly a separate defect that "compounds the problems and safety issues with Rad e-bikes."
The plaintiff, a Bethesda, Maryland consumer, claims to have suffered five broken ribs and a broken clavicle after being thrown over the handlebars of his Rad e-bike. The man says that as he braked to avoid a turning car in May 2022, he "was thrown over the handlebars – and saw the front wheel flying through the air." Per the case, the plaintiff spent two nights in the hospital and six weeks in rehabilitation and physical therapy as a result of his e-bike injuries.
"At no point before [the plaintiff] purchased his e-bike did Defendants disclose to him that his e-bike was not safe or dependable, or that it suffered from defects which can manifest in numerous ways such as becoming unsafe while braking, front wheel disengaging when in motion, and extreme instability," the lawsuit states.
According to the case, Rad Power Bikes faced increased scrutiny after the death of a 12-year-old girl who was riding one of the company's e-bikes with her friend when the bike "began wobbling uncontrollably." The filing says that the two girls started going downhill while riding tandem on a RadRunner e-bike before the bike crashed, causing the girls to be thrown onto the road. One girl was knocked unconscious and fought for two weeks in the hospital before passing away, the lawsuit states.
Per the suit, that girl's parents filed a wrongful death lawsuit against Rad Power Bikes. Despite this, the company has refused to issue a recall or provide a permanent fix for the e-bikes' shoddy design, the complaint says.
"Rad has actual knowledge that their Defective e-bikes put their riders and passengers, including children, at increased risk of serious accident, and even death," the suit alleges. "Still, Rad continues to market and advertise their Defective e-bikes as safe for kids and families."
The case looks to cover all persons or entities in the United States who bought or own an e-bike made by Rad Power Bikes with disc brakes and/or a quick-release axle mechanism on the front wheel.
Get class action lawsuit news sent to your inbox – sign up for ClassAction.org's free weekly newsletter here.
Hair Relaxer Lawsuits
Women who developed cancer, endometriosis or reproductive problems after using hair relaxers such as Dark & Lovely and Motions may now have an opportunity to take legal action.
Read more here: Hair Relaxer Cancer Lawsuits
Stay Current
Sign Up For
Our Newsletter
New cases and investigations, settlement deadlines, and news straight to your inbox.
Last Updated on September 18, 2023 — 9:00 AM