Nestle BOOST Drinks Cannot Control Diabetics' Glucose Levels as Advertised, Class Action Says
Owen v. Nestle Healthcare Nutrition, Inc.
Filed: May 16, 2022 ◆§ 3:22-cv-02855
A class action alleges Nestle Healthcare Nutrition has falsely advertised its BOOST "Glucose Control" beverages in that the products are unable to help diabetics manage glucose levels.
A proposed class action out of New Jersey alleges Nestle Healthcare Nutrition has falsely advertised its BOOST "Glucose Control" beverages in that the products are unable to help those with diabetes manage glucose levels.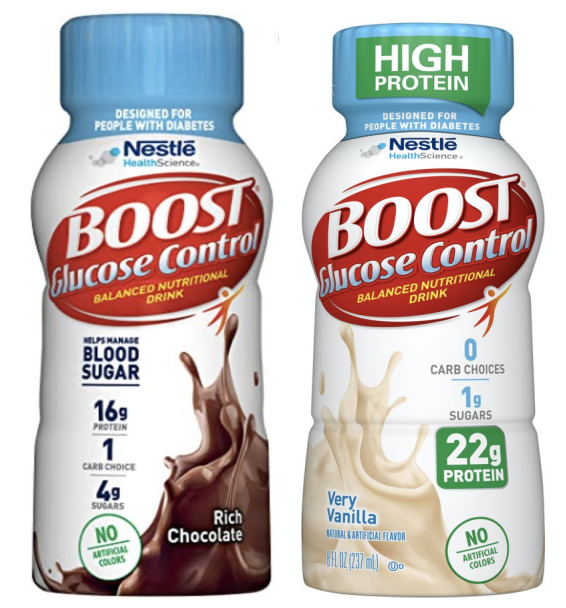 Despite the product's name, Nestle Healthcare Nutrition, Inc.'s own clinical trial concluded that the BOOST beverages at issue "do not control glucose at all" and were "associated with merely a lesser rise in glucose levels" in comparison to one other unidentified nutritional drink, according to the 26-page lawsuit.
The case argues that Nestle's marketing and labeling of the BOOST "Glucose Control" drinks are akin to express and/or implied disease claims relating to the prevention and control of diabetes. Such claims made in conjunction with dietary supplements are prohibited by law, the lawsuit states.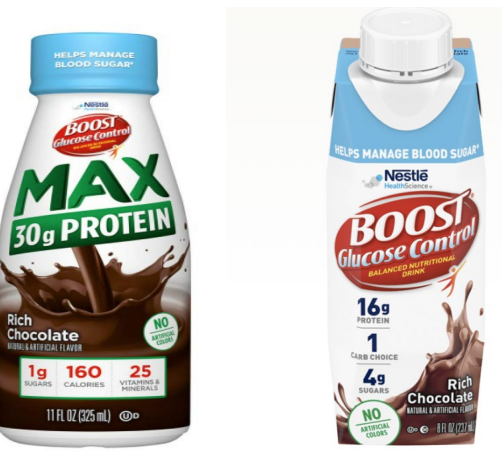 According to the complaint, more than 37 million adults in the U.S. are affected by diabetes, a condition that occurs when a person's blood sugar, or blood glucose, is too high as a result of the pancreas failing to produce enough insulin or the body failing to properly use insulin. Over time, the suit states, having too much glucose in the blood can cause an array of health problems. Although there is no cure for diabetes, it can be controlled by managing blood sugar and other health and lifestyle factors.
The suit says that companies such as Nestle have "capitalized on consumers' desire to prevent, treat, and mitigate the effects of diabetes," including by representing that certain products, such as the BOOST drinks at issue, can help manage and control blood glucose levels. The lawsuit contends, however, that given that Nestle's BOOST products are not FDA-approved drugs, their labels cannot legally bear explicit or implied disease claims, in particular claims that either mention a disease or otherwise indicate "identifiable characteristic signs or symptoms of a disease" such that the intended use of the product can be inferred to treat or prevent the disease.
"Viewed in their totality, consumers could understand Defendant's representations … to mean that they can use the Products to effectively control glucose levels and manage blood sugar," the suit reads.
Impermissible health and/or disease prevention claims that appear in conjunction with the BOOST drinks include that the product is "designed for people with diabetes," and that it can "help[] manage blood sugar," the case says.
The lawsuit goes on to allege that Nestle's glucose-control claims are "backed by a single clinical study" that compared the glucose response of only 12 trial participants with type 2 diabetes after drinking the BOOST "Glucose Control" beverage and an unidentified "standard oral nutritional supplement." The complaint states that this study was done by the Nestle Nutrition Institute, which is "funded by and/or directly or indirectly affiliated with defendant Nestle."
"It is unclear what, if any, standard scientific controls were adhered to by Nestle or the study participants," the case relays.
The lawsuit looks to represent all consumers in the United States who have purchased Nestle's BOOST-brand "Glucose Control" products.
Get class action lawsuit news sent to your inbox – sign up for ClassAction.org's free weekly newsletter here.
Camp Lejeune
Camp Lejeune residents may soon have the opportunity to claim compensation for harm suffered from contaminated water.
Read more here: Camp Lejeune Lawsuit Claims
Stay Current
Sign Up For
Our Newsletter
New cases and investigations, settlement deadlines, and news straight to your inbox.
Last Updated on May 19, 2022 — 4:26 PM