Ghost Greens Supplements Falsely Advertised as 'Naturally Flavored,' Class Action Alleges
A class action alleges Ghost Greens supplements were falsely advertised as "Naturally Flavored" since they contain an undisclosed artificial flavoring agent.
A proposed class action alleges Ghost Lifestyle has false advertised its Ghost Greens dietary supplements as "Naturally Flavored" since they contain an artificial flavoring agent not disclosed on product labels.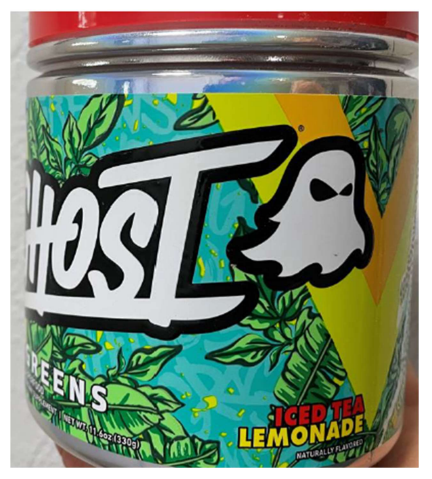 The 21-page case claims that defendant Ghost LLC, who as Ghost Lifestyle sells a blend of "superfood" workout and gut health supplements that come in lime, guava and iced tea lemonade flavors, has misleadingly represented the products as containing only natural flavors. According to the case, however, the supplements contain malic acid, a synthetic petrochemical that lends the products a sweet and tart flavor.
The lawsuit argues that consumers would not have purchased the Ghost Greens products, or would have paid less, had they known the supplements contained an artificial flavoring agent.
Per the case, Ghost Lifestyle has labeled and advertised its Ghost Greens dietary supplements as naturally flavored in an attempt to appeal to consumers who seek out natural food products.
The suit says that although there exists a natural form of the malic acid identified in the products' ingredients list, "it is extremely expensive to formulate" in large quantities and typically not used in mass-produced foods. According to the lawsuit, the malic acid used in the Ghost Greens supplements is the synthetic version, known as d-l malic acid.
"This type of malic acid is manufactured in petrochemical plants from benzene or butane—components of gasoline and lighter fluid, respectively—through a series of chemical reactions, some of which involve highly toxic chemical precursors and byproducts," the complaint states.
The case argues that because malic acid is used to "simulate[], resemble[] or reinforce[]" the products' characterizing flavors—i.e., lime, guava or iced tea lemonade—its presence must be disclosed on the supplements' front labels as either an artificial or natural flavor. In this case, the lawsuit says, the products' front label must "prominently inform" consumers that the foods are artificially flavored since they contain artificial malic acid.
The suit alleges consumers reasonably relied on the defendant's front-label claims regarding the Ghost Greens' flavoring and were thus deceived into paying a premium price for a supplement that was not worth as much as its represented value.
The lawsuit looks to represent anyone in California who purchased the Ghost Greens supplements within the last four years.
Get class action lawsuit news sent to your inbox – sign up for ClassAction.org's newsletter here.
Hair Relaxer Lawsuits
Women who developed cancer, endometriosis or reproductive problems after using hair relaxers such as Dark & Lovely and Motions may now have an opportunity to take legal action.
Read more here: Hair Relaxer Cancer Lawsuits
Stay Current
Sign Up For
Our Newsletter
New cases and investigations, settlement deadlines, and news straight to your inbox.
Last Updated on May 16, 2022 — 4:26 PM