in
Newswire
Published on October 19, 2020
'Fake Vanilla': Coca-Cola Company Facing Class Action Over Labeling of Orange Vanilla Coke
A class action claims Coca-Cola's label representations for Orange Vanilla Coke are false and misleading to consumers, who are unaware the product contains fake vanilla.
The Coca-Cola Company's representations of its Orange Vanilla Coke beverage are "false, deceptive and misleading" in that consumers are unaware the product contains fake vanilla, a proposed class action claims.
According to the 16-page lawsuit, reasonable consumers are misled to believe Orange Vanilla Coke contains more vanilla than it actually does given the product's front label fails to disclose the presence of vanillin, which provides most of the soda's vanilla taste and is disclosed in its ingredients list as only "natural flavors."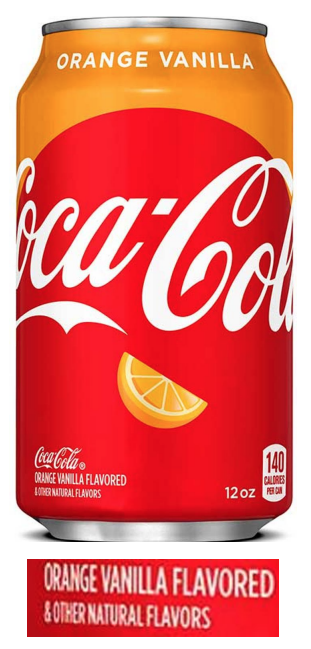 "The Product's representations as 'Orange Vanilla' and 'Orange Vanilla Flavored & Other Natural Flavors' are misleading because it contains added vanillin, which provides almost all of its vanilla taste," the complaint says.
As the lawsuit tells it, consumers want the vanilla taste in a vanilla-flavored product to come from a real source, i.e. vanilla beans from the vanilla plant, as opposed to artificial flavor agents. It's this preference, and the frequency with which real vanilla has been replaced with cheap synthetics and substitutes, that's led regulators to establish standards to combat fraudulent labeling practices for ostensibly vanilla-flavored foods in which the amount of real vanilla was minimal and boosted by synthetic vanillin, according to the suit.
Essentially, vanilla-product labeling regulations exist as a means to inform consumers whether a food they believe is vanilla flavored derives its taste from vanilla beans or an artificial source, the complaint says.
In that light, Coca-Cola's representations of its Orange Vanilla Coke are misleading because absent from the front label on each can is any disclosure of the presence of vanillin, the lawsuit claims. Moreover, reasonable consumers, the suit alleges, "will not discover this deception through the Product's ingredient list," which uses the term "natural flavors" as an ostensible catch-all for the presence of vanillin, per the suit.
In all, consumers who read Coca-Cola's ingredients list for Orange Vanilla Coke expect that the beverage's "natural flavors" are, in fact, natural vanilla flavors, and not artificial vanilla, the lawsuit alleges.
"Consumers who read the ingredient list will expect that the 'Natural Flavors' are other natural vanilla flavors instead of artificial vanilla flavors and are misled to believe that the Product contains more vanilla than it does," the complaint reads.
The lawsuit alleges Coca-Cola's packaging for Orange Vanilla Coke "is designed to—and does—deceive, mislead, and defraud plaintiff and consumers." Per the case, Coca-Cola was able to sell more of the product, and at higher prices, than it would have had it properly disclosed the presence of artificial vanilla flavoring on the beverage's label.
"The value of the Product that plaintiff purchased and consumer was materially less than its value as represented by defendant," the suit argues.
Get class action lawsuit news sent to your inbox – sign up for ClassAction.org's newsletter here.
Camp Lejeune
Camp Lejeune residents now have the opportunity to claim compensation for harm suffered from contaminated water.
Read more here: Camp Lejeune Lawsuit Claims
Stay Current
Sign Up For
Our Newsletter
New cases and investigations, settlement deadlines, and news straight to your inbox.
Last Updated on October 19, 2020 — 4:22 PM