da Vinci Maker Intuitive Surgical Facing Antitrust Class Action Over Alleged Market-Control Tactics for EndoWrists
Franciscan Alliance, Inc. et al. v. Intuitive Surgical, Inc.
Filed: July 6, 2021 ◆§ 5:21-cv-05198
da Vinci robot-maker Intuitive Surgical faces an antitrust class action over its alleged monopoly control over the aftermarket for EndoWrist instruments.
A proposed class action aims to challenge Intuitive Surgical's alleged use of its apparent monopoly control over the market for minimally invasive surgical robots to also dominate the markets for parts and service of its da Vinci robots and aftermarket replacements and repairs of its limited-use EndoWrists instruments.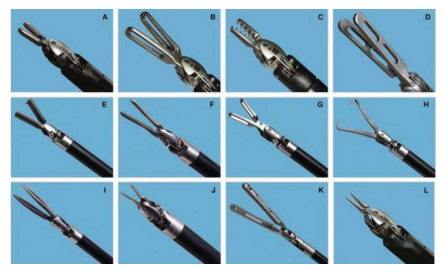 The 56-page complaint charges that Intuitive Surgical has been able to wield its at least 98-percent market share in the invasive surgical robot arena to keep competitors out of the markets for both aftermarket parts and service for its da Vinci robot and aftermarket replacements and repairs of EndoWrists, limited-used surgical instruments such as graspers, forceps and scissors that are required to perform surgery with the machine.
Intuitive's "scheme" has come at the direct expense of hospitals and other da Vinci robot buyers, who've been left unable to repair their EndoWrists or use them beyond the "artificially low" number of set uses the defendant allows, the complaint says. Instead, da Vinci buyers have been forced to buy far more of the costly replacement EndoWrists than they otherwise would have, thereby driving up the overall cost of minimally invasive robotic surgery, the lawsuit contends.
According to the complaint, Intuitive has "insulate[d]" itself from competition in the aftermarket for robot parts and services by:
Requiring customers who buy a da Vinci surgical robot to enter into multi-year, exclusive servicing agreements;
Arranging those service agreements to prohibit the use of third-party servicers to perform any repairs or maintenance on the robot or its component parts;
Designing the da Vinci such that the robot, at least in some instances, requires an Intuitive serial number for a replacement part in order to restart the machine;
Forcing customers to buy da Vinci robot service from Intuitive in order to access parts for the robot;
Encrypting and hiding from robot owners and third-party service providers the software necessary to perform certain kinds of maintenance; and
Aggressively enforcing its contractual and technological ties with customers, who the defendant has allegedly "threatened" with potential future refusals of service or maintenance should a robot be serviced by a third party.
As a result of the foregoing tactics, Intuitive has been able to charge "supracompetitive" prices and maintain outsized margins in the aftermarket for da Vinci parts and service, the case claims:
"In 2020, Intuitive reported $723.8 million in revenue and $456.9 million in gross profit for robot services, good for an operating margin of 63.1%. In 2019, pre-pandemic, Intuitive's servicing segment was even more profitable: Intuitive generated $724.2 million in revenue and $475 million in gross profit at an operating margin of 65.6%. As for replacement parts, Intuitive reported a gross margin of 66% in 2020 and a pre-pandemic margin of 70% in 2019 for all product sales. Those figures, however, account for the sale of both the da Vinci robot itself as well as replacement parts; on information and belief, Intuitive has gross margins in excess of 90% for da Vinci robot replacement parts."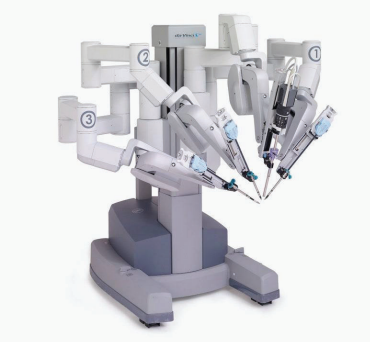 The suit goes on to allege Intuitive has used tactics similar to those listed above to unlawfully monopolize the aftermarket for repairs and replacements of EndoWrists, which are in many ways similar to traditional laparoscopic surgical instruments but used exclusively with the da Vinci robot. Per the complaint, although EndoWrists are "essentially identical" to the instruments doctors have used in traditional minimally invasive surgeries for decades, the defendant has designed the products and the da Vinci robot and its software so that EndoWrists are the only surgical instruments that are compatible with the machine.
Although repairs of laparoscopic surgical instruments have been performed routinely for decades and are standard health service industry practice, not to mention a cost-reducing measure for many hospitals and surgery centers, Intuitive has effectively blocked proposed class members from saving money, the suit alleges:
"Instead of being free to continue using perfect EndoWrists or to repair or service EndoWrists that need it, hospitals with da Vinci surgical robots are forced to constantly buy new, unnecessary replacement EndoWrists from Intuitive."
More specifically, the case claims Intuitive has "forced hospitals into this bind" by:
Designing the da Vinci robot software to reject any surgical instrument that does not have an Intuitive-generated serial number;
Setting arbitrary use limits for each EndoWrist, typically 10 each, and expressly requiring in sales and service agreements that customers adhere to the "maximum number of uses" limit;
Enforcing EndoWrist use limits by programming the chips in each device to render it non-functional after the set number of uses, regardless of condition;
Prohibiting customers from performing repairs on their EndoWrists; and
"Routinely intimidate[ing]" customers who circumvent the products' chips' memory-wiping feature or elect to repair the EndoWrists, including with threats to "paperweight" a customer's da Vinci robot.
"This anticompetitive scheme has been extremely profitable for Intuitive, allowing it to sell thousands of replacement EndoWrists at eye-popping margins," the complaint adds.
The lawsuit asserts that Intuitive's monopolization of both the aftermarket for da Vinci robot parts and service and the aftermarket for EndoWrist replacements and repairs "is exactly the type of abuse of economic power that the antitrust laws seek to prevent."
The case looks to represent a proposed class that includes all persons and entities in the United States or its territories who bought da Vinci parts or services from Intuitive and/or its agents and all persons or entities nationwide who bought replacement EndoWrists from Intuitive or its agents.
Get class action lawsuit news sent to your inbox – sign up for ClassAction.org's free weekly newsletter here.
Last Updated on July 7, 2021 — 4:07 PM