Coke Rewards Program Provides Nothing of Value to Consumers, Class Action Says
A proposed class action says that the Coca-Cola Rewards program is not much of a rewards program at all since it "no longer provides anything of value" to consumers.
A proposed class action says that the Coca-Cola Rewards program is not much of a rewards program at all since it "no longer provides anything of value" to consumers.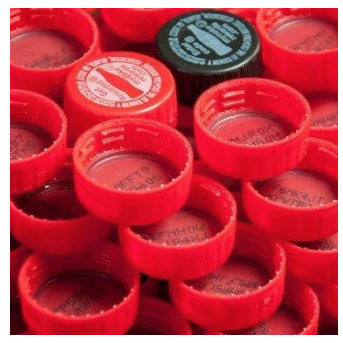 The 17-page case says that although the Coke Rewards program once afforded consumers the ability to redeem bottle caps and other proofs of purchase for movie tickets or gift cards, a recent update has made it so that participants can now only donate their accumulated rewards to pre-selected charities, such as the American Red Cross.
According to the lawsuit, the alphanumeric codes imprinted inside Coke bottle caps amount to a modern form of a "trading stamp," the use of which is subject to strict state legal requirements in New York. In establishing trading stamp rules, the New York legislature recognized that trading stamps, which were used by retailers as an early form of a rewards program, encourage customers to make purchases that they might not otherwise make, increase prices, prevent price comparison, are subject to high rates of redemption and are subject to frequent program changes that eliminate or significantly reduce the value accumulated by consumers, the lawsuit relays.
The case says Coke rewards codes are similar to trading stamps in that they have a "minimal cash value of a few mils (thousandths of a dollar) individually."
The complaint claims that Coke's rewards codes are marketed contrary to New York law in that they do not have printed legibly on their face a cash value determined by the company in cents or any fraction thereof. This means, according to the suit, that consumers are not able to redeem the "stamps" in cash when presented to the company in an aggregate cash value of not less than one dollar, as required by law.
"This requirement was designed to prevent customers, like Plaintiff, from being left without any value in the event of their accumulation of non-redeemable reward codes," the lawsuit says.
Moreover, "trading stamp programs" such as the Coke rewards program, the lawsuit contends, are required to be registered with the New York Secretary of State so as to facilitate a review of samples of its reward codes prior to them being offered to consumers. Upon information and belief, the New York Secretary of State did not review and approve the Coke Rewards program, the suit claims.
Overall, Coca-Cola's gradual suspension and elimination of any "tangible rewards" from the program was not carried out in accordance with the state requirement that it provide at least 90 days' notice to the Secretary of State and its retail partners, the lawsuit says.
As the case tells it, various online forums are replete with consumers who have accumulated Coke reward codes whose value was wrongfully eliminated. Per the suit, Coca-Cola products bearing a reward code are worth materially less than the company represented.
The lawsuit looks to cover consumers in New York, Montana, Maine, Wyoming, Idaho, West Virginia, Kansas, Iowa and Utah who bought Coca-Cola products bearing a reward code within the applicable statute of limitations period.
Get class action lawsuit news sent to your inbox – sign up for ClassAction.org's free weekly newsletter here.
Camp Lejeune
Camp Lejeune residents now have the opportunity to claim compensation for harm suffered from contaminated water.
Read more here: Camp Lejeune Lawsuit Claims
Stay Current
Sign Up For
Our Newsletter
New cases and investigations, settlement deadlines, and news straight to your inbox.
Last Updated on June 6, 2022 — 4:31 PM