Class Action Claims Fluval Fish Food Deceptively Labeled as 'Vegetarian' Despite Inclusion of Fish Ingredients
A lawsuit claims Fluval-brand fish food products claim to be "vegetarian" when the flakes and pellets contain herring meal, krill, shrimp meal and fish oil.
A proposed class action claims consumers have been misled by representations that Fluval-brand fish food products are "vegetarian" when the flakes and pellets contain herring meal, krill, shrimp meal and fish oil.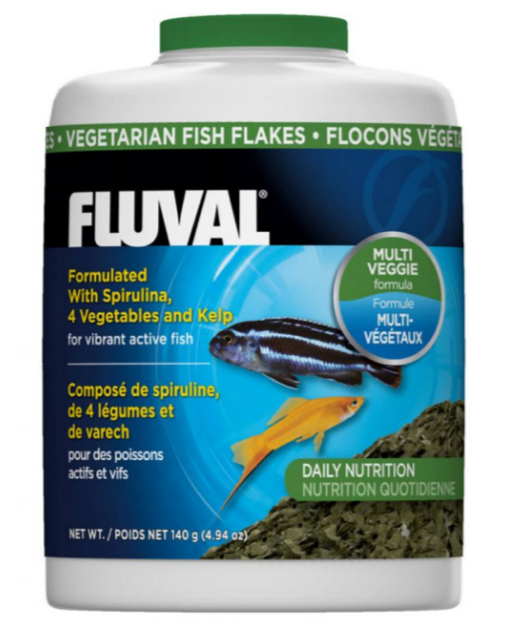 The 27-page lawsuit claims defendant Rolf C. Hagen (USA) Corp. has falsely advertised its Fluval "vegetarian" fish foods, which come in flake and pellet varieties, in order to sell more of the products and at higher prices. According to the case, Hagen's target customers include those who are concerned about how their pets' food is produced for reasons that include pet health, animal welfare and sustainability.
"For example, consumers are increasingly concerned about the environmental sustainability of the commercial fish meal, krill, and shrimp industries," the complaint states. "Consumers are also concerned about the presence of environmental contaminants such as PCBs, dioxins, pesticides, and methyl mercury in wild-caught aquatic animals."
For these and other reasons, including the adherence to religious customs, many consumers seek out vegetarian fish food products with the belief that the food will not contain any meat or fish, the suit says. Per the case, the front label of the defendant's Fluval products describes the food as "Vegetarian" and based on a "Multi Veggie Formula" that is "Formulated with Spirulina, 4 Vegetables and Kelp for vibrant active fish." Moreover, Hagen's website allegedly contains no mention of the Fluval products' non-vegetarian ingredients.
It's only through scrutinization of the products' ingredients lists that consumers discover that the pet food is not actually vegetarian and contains instead non-vegetarian ingredients derived from animal flesh, including herring meal, krill, shrimp meal and fish oil, the lawsuit alleges.
"Reasonable consumers, seeing Defendant Hagen's prominent front-of-package 'VEGETARIAN' representation, would expect that the Products are made using only vegetarian ingredients," the complaint contends, claiming consumers have been deceived by the label representations into paying a premium price for the Fluval fish food products.
The case claims consumers would not have been willing to pay the same amount for the Fluval fish food products, or would not have purchased the fish flakes at all, absent the defendant's "false, misleading, and deceptive representations."
Get class action lawsuit news sent to your inbox – sign up for ClassAction.org's newsletter here.
Last Updated on May 11, 2021 — 4:05 PM