in
Newswire
Published on January 24, 2020
Class Action Alleges Honest Tea's 'Just a Tad Sweet' Claim is Misleading
Batchelor v. The Coca-Cola Company
Filed: January 23, 2020 ◆§ 7:20-cv-00594
A class action alleges the "just a tad sweet" claim on bottles of Coca-Cola's Honest iced tea is misleading given the beverage contains a "significant" amount of added sugar.
The Coca-Cola Company's Honest brand of iced tea beverages is the subject of a proposed class action lawsuit in which a man claims the label statement that the product is "just a tad sweet" is misleading given the drink contains a "significant" amount of added sugar.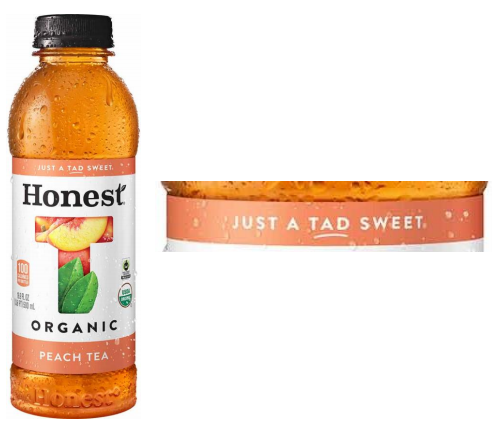 The 15-page lawsuit out of New York claims the "just a tad sweet" representation on the front of each Honest tea bottle is understood by consumers to mean that the product contains "low sugar." This "implied nutrient claim," according to the suit, is bound by specific regulations that govern food labeling. Although the FDA authorizes claims of "no sugar" or "less sugar," "low sugar" claims are not defined by FDA regulations and therefore prohibited, the case says.
The suit goes on to argue that the defendant's "low sugar" implication, aside from being unlawful under food labeling statutes, falsely implies to consumers that Honest tea is healthier and lower in calories than it actually is. Per the lawsuit, the product's nutrition facts and ingredients list on the back label reveal that sugar is the second most predominant ingredient by weight.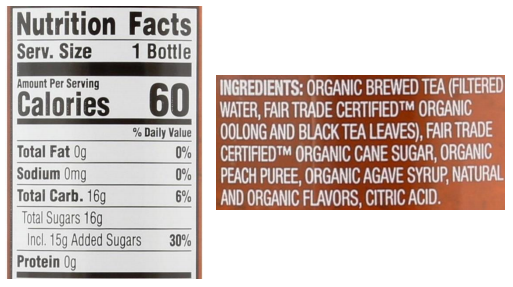 According to the case, although consumers paid a premium price for a product they believed contained a low amount of sugar, the beverage they received had "materially less" value, which allowed the defendant to increase its profits. From the complaint:
"Defendant's false, deceptive, and misleading branding and packaging of the Product has enabled defendant to sell more of the Product and at higher prices per unit, than it would have in the absence of this misconduct, resulting in additional profits at the expense of consumers."
The plaintiff claims that had he known the truth about Honest tea's sugar content, he never would have purchased the product, or would have paid less for the beverage.

Want class action news sent to your inbox? Sign up for ClassAction.org's newsletter here.
Camp Lejeune
Camp Lejeune residents now have the opportunity to claim compensation for harm suffered from contaminated water.
Read more here: Camp Lejeune Lawsuit Claims
Stay Current
Sign Up For
Our Newsletter
New cases and investigations, settlement deadlines, and news straight to your inbox.
Last Updated on February 19, 2020 — 3:08 PM