Cannabis Dispensary Curaleaf AZ Glendale Hit with Class Action Over Alleged Spam Text Messages
A class action claims cannabis dispensary Curaleaf AZ Glendale sent automated text messages to consumers without express written consent to do so.
The operator of Curaleaf AZ Glendale faces a proposed class action that alleges the Arizona cannabis dispensary engaged in "aggressive unsolicited marketing" via text message without consent to do so.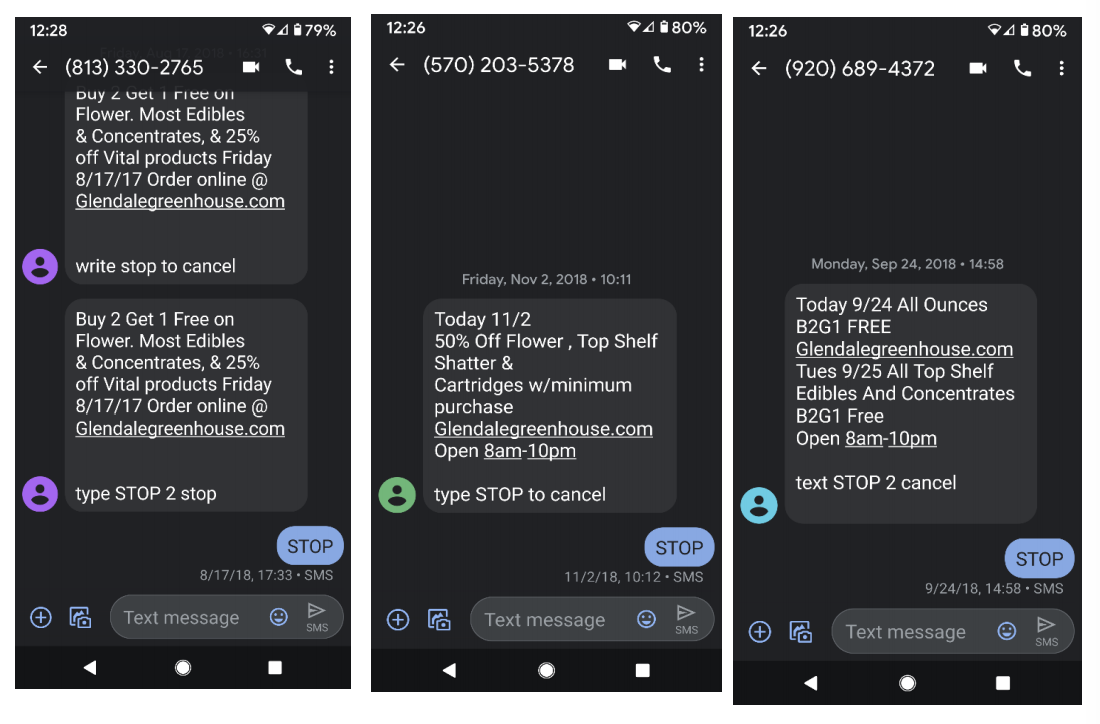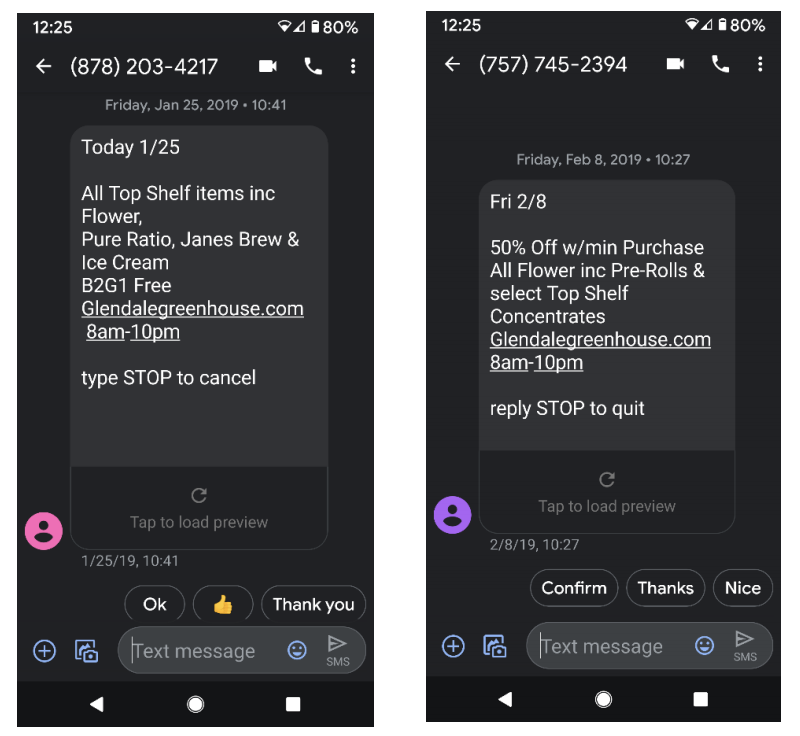 The 17-page lawsuit against defendant GGM, LLC, formerly known as Glendale Greenhouse, alleges violations of the federal Telephone Consumer Protection Act (TCPA).
"To promote its services, Defendant engages in aggressive unsolicited marketing, harming thousands of consumers in the process," the case alleges.
The plaintiff, a Maricopa County resident, claims to have received throughout 2018 and 2019 "numerous" unsolicited, automated texts from Curaleaf AZ Glendale. Per the suit, each message concluded with the opt-out instructions "type STOP 2 stop" and "type STOP to cancel."
Though the plaintiff attempted on at least three occasions in 2018 to opt out of receiving any more texts from the defendant, Curaleaf "ignored Plaintiff's opt-out demand" and continued sending spam promotional text messages from multiple numbers, the lawsuit claims. According to the complaint, the plaintiff did not provide the defendant with express written consent to be contacted by way of an automated telephone dialing system, the use of which is prohibited under the TCPA in non-emergency situations.
"To the extent that Defendant had express consent to contact Plaintiff using an [automated dialing system], that consent was expressly revoked when Plaintiff responded 'STOP,'" the case adds, claiming the "generic and impersonal" nature of the messages indicates Curaleaf sent the texts with an automated system and without human involvement.
Per the suit, the TCPA prohibits any person from calling (or texting) a cellular telephone number via an automatic telephone dialing system without the recipient's prior express consent to do so. An automatic telephone dialing system is defined within the law as equipment with the capacity to store or produce phone numbers to be called using a random or sequential number generator and to dial such numbers.
The lawsuit looks to cover classes of consumers in the U.S. who, within the last four years, received without providing consent a text message from Curealeaf AZ Glendale that was sent via automatic telephone dialing system for the purpose of promoting the company's goods and services.
The suit's filing comes amid a rash of litigation against cannabis dispensaries alleged to have sent automated text messages without consent to do so.
Get class action lawsuit news sent to your inbox – sign up for ClassAction.org's newsletter here.
Camp Lejeune
Camp Lejeune residents now have the opportunity to claim compensation for harm suffered from contaminated water.
Read more here: Camp Lejeune Lawsuit Claims
Stay Current
Sign Up For
Our Newsletter
New cases and investigations, settlement deadlines, and news straight to your inbox.
Last Updated on August 5, 2020 — 3:25 PM