Alleged Ram 1500 Rear Cabin Window Water Intrusion Problem Sparks Class Action Lawsuit
A proposed class action alleges 2016-2022 model year Ram 1500 pickup trucks suffer from a water intrusion defect.
A proposed class action alleges 2016-2022 model year Ram 1500 pickup trucks suffer from a water intrusion defect that can cause foul odors, mold and mildew and electrical system disruptions, among other problems.
According to the 72-page complaint out of Michigan, the water intrusion defect exists due to inadequate sealing around an affected Ram 1500's rear cabin window, rear brake light, or antenna or possibly a cracked rear window or frame. The case states that a Ram 1500's rear cabin window, roofline third brake light and roof-mounted auxiliary antenna must be properly sealed in order to withstand weather conditions and prevent water and moisture from leaking into the cabin. Moreover, the body, frame and chassis of the truck must be designed to prevent excessive twisting or flexing, which could cause the rear window to crack or disrupt the seal, the suit adds.
When the water intrusion problem manifests, the lawsuit says, it can destroy the interior of a vehicle; leave foul odors, mold and mildew; cause electrical short circuits; and contaminate the rear-cabin airbag and propellant. Further, in addition to interior cosmetic issues, water intrusion into a Ram 1500 poses a serious safety risk to drivers and passengers who may have to inhale foul odors or mold caused by the problem, or be unable to use certain critical systems—push-to-start ignition, windows, locks, headlights, taillights, windshield wipers, climate control and navigation, among others—due to electrical disruptions, the suit says.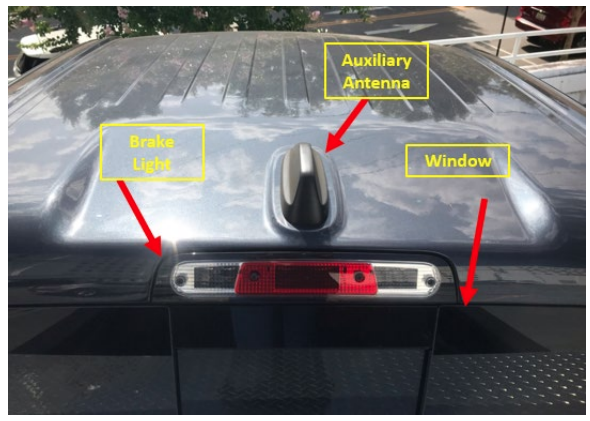 The case alleges defendant FCA US has known of the Ram 1500 water intrusion defect since at least 2016, based in part on upticks in complaints from drivers submitted to the National Highway Traffic Safety Administration and warranty claims to the automaker, among other indicators.
"Nevertheless, FCA has never disclosed the Water Intrusion Defect; rather, it actively conceals it," the filing alleges.
Per the complaint, FCA has taken no action to fix the root cause of the water intrusion problem and refused to offer goodwill repairs to Ram 1500 drivers who have requested them. The case states that because the water intrusion issue typically occurs "during and shortly outside" of a vehicle's warranty period, FCA's attempts to limit its warranty exposure are "unconscionable."
"Moreover, if/when FCA repairs vehicles presented for the Water Intrusion Defect repair, it removes and replaces defective parts with new, but equally defective, parts," the lawsuit says.
The case looks to cover all persons or entities who bought or leased a 2016 to 2022 model year Ram 1500 pickup truck.
Get class action lawsuit news sent to your inbox – sign up for ClassAction.org's free weekly newsletter here.
Camp Lejeune
Camp Lejeune residents may soon have the opportunity to claim compensation for harm suffered from contaminated water.
Read more here: Camp Lejeune Lawsuit Claims
Stay Current
Sign Up For
Our Newsletter
New cases and investigations, settlement deadlines, and news straight to your inbox.
Last Updated on June 23, 2022 — 4:39 PM