Cosmetics Labeled 'Target Clean' Are Not as Clean as Advertised, Class Action Alleges
Last Updated on September 7, 2023
A proposed class action lawsuit claims Target has misled consumers by attaching its "Target Clean" label to numerous beauty products that, in fact, contain a litany of harmful or unwanted ingredients.
Want to stay in the loop on class actions that matter to you? Sign up for ClassAction.org's free weekly newsletter here.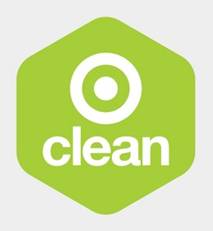 The 163-page lawsuit says that the retailer has effectively "greenwashed" the cosmetics at issue by labeling them with the green, hexagonal Target Clean icon. Per the case, the Target Clean seal, launched in 2019, leads consumers to believe that the items are safe for the environment and personal use, and have been formulated without certain unwanted ingredients.
Be sure to scroll down to see which Target products are included in the lawsuit.
Contrary to Target's representations, however, a number of beauty products tagged as Target Clean contain dangerous ingredients that "'clean' conscious consumers would seek to avoid using," such as known carcinogens, skin irritants, allergens and chemicals that disrupt the body's hormones, the suit alleges.
As the lawsuit tells it, the Target Clean seal is no more than a marketing tool for Target, one invented to both increase sales and gain a leg up on competing beauty product retailers.
Target created and utilized the 'Clean' label for its own profit, marketing the Target Clean label as an easy way for consumers to identity [sic] purportedly cleaner products, without having to do any of their own analysis, and thereby creating an easier buying experience for consumers and increasing the likelihood that consumers would choose to shop at Target, over other retailers, for their beauty products."
Target Clean? Far from it, lawsuit says
To earn the Target Clean label—which the retailer has attached to more than 4,000 cosmetics and skin, hair, baby and personal care products in-store and online—an item must be free of a handful of "banned" ingredients with proven adverse effects on human health and the environment, the suit relays. Per the case, in-store signs identify the harmful ingredients that products marked with the Target Clean label purportedly avoid, a list that includes chemical components such as parabens, formaldehyde, butylated hydroxyanisole (BHA) and butylated hydroxytoluene (BHT), among others.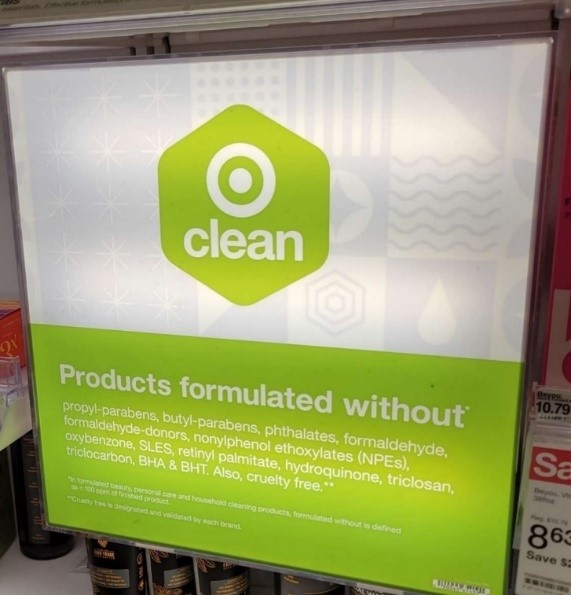 The complaint contends that these signs are wholly misleading, as certain products with the Target Clean label contain some of the purportedly banned ingredients. As the filing tells it, the in-store signs also create the impression that items formulated without the retailer's banned ingredients are "clean," when, in fact, many Target Clean-stamped products contain other equally and even more harmful components not included on the company's list.
The suit alleges that despite being marketed with the Target Clean icon, many cosmetics sold by the retailer contain dangerous ingredients such as parabens—a potential hormone system disruptor explicitly included on Target's banned list. Per the case, certain products at issue also contain talc, a known human carcinogen, and tocopheryl acetate, a chemical with a high risk of being contaminated with hydroquinone, another substance identified on Target's list of banned ingredients.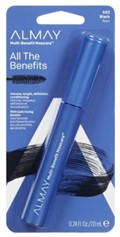 More disturbing is the presence of per- and polyfluoroalkyl substances (PFAS) in many of the cosmetics given the Target Clean label, the complaint charges. PFAS, a group of synthetic compounds commonly called "forever chemicals" because of their accumulative nature, are "unequivocally dangerous to humans," the filing stresses.
Even at very low levels, exposure to PFAS chemicals is linked to certain types of cancer, liver and kidney failure, reproductive complications and developmental problems in children, the lawsuit says.
The current Environmental Protection Agency's health advisory for PFAS limits PFAS for safe consumption to just 70 nanograms per liter. To put this in perspective, Target purports that the ingredients banned from Target Clean labeled products must be < 100 part [sic] per million, or the equivalent of 100,000,000 nanograms per liter. Said another way, [the defendant] uses its Target Clean Label to independently designate products as 'clean' that may contain over 1.4 million times more nanograms per liter of harmful PFAS chemicals than is recommended by the EPA."
The "intentional" misrepresentation of the cosmetics at issue has an "undeniably harmful effect" on consumers who rely on the Target Clean label to buy safer, more eco-friendly beauty products, the lawsuit claims.
Target "knowingly" misleads shoppers by "greenwashing" cosmetics, suit alleges
In response to increasing consumer demand for safer and more natural and sustainable goods, many companies such as Target have begun to "greenwash" their products, or advertise them as "cleaner" than they truly are, the case contends. According to the complaint, the defendant has "taken advantage" of consumers' desire for clean beauty products by establishing and "over-using" the Target Clean label on items that actually contain some of the ingredients specifically banned by the retailer, or otherwise include other dangerous components known to have adverse effects on humans and the environment.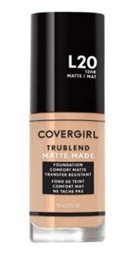 Indeed, "[r]elying on a narrow subset of ingredients to make a 'clean' claim and ignoring other harmful or potentially harmful ingredients is misleading and a form of greenwashing by Target," the filing argues.
Further, the lawsuit contests that many of the beauty products at issue are not marketed as "clean" by their manufacturers or other retailers that carry them. The filing alleges the defendant simply created and "independently [applied]" its Target Clean label to the items "for its own profit."
"To put it plainly, doing corporate good is 'in' these days and corporations, like [Target], will do whatever it takes, even in some cases participate in greenwashing or other forms of related deception to consumers, to appear environmentally conscious, safe, and clean," the suit describes.
Which Target products are mentioned in the lawsuit?
According to the case, the Target beauty products misleadingly labeled as Target Clean include:
Almay Multi-Benefit Mascara;
CoverGirl Clean Fresh Pressed Powder;
CoverGirl TruBlend Matte Made Liquid Foundation;
Maybelline Green Edition Balmy Lip Blush with Mango Oil;
Maybelline Green Edition Mega Mousse Mascara;
Physicians Formula Matte Monoi Butter Bronzer;
Physicians Formula Magic Mosaic Light Bronzer;
Physicians Formula Murumuru Butter Believe It! Blush;
Physicians Formula Powder Palette Pressed Powder;
Wet n Wild Bare Focus Tinted Hydrator;
Wet n Wild Color Icon Blush;
Wet n Wild MegaGlo Contouring Palette; and
Wet n Wild Photo Focus Loose Setting Powder.
Get class action lawsuit news sent to your inbox – sign up for ClassAction.org's free weekly newsletter here.
According to the case, the above-listed items are only a small sample of a much larger pattern of "greenwashing" for products touted by the defendant as Target Clean.
"This subset of Target Clean marked beauty products represents the large-scale problem with the Target Clean label—it does not identify actual, clean products for consumers and misguides consumers looking for clean products to bring into their homes, and apply directly to their or their loved ones' bodies, (in some cases every day) in sensitive areas like their skin, face, mouth, and eyes," the filing charges, stressing that the items at issue are certainly "not an exhaustive list of all Target Clean marked beauty products that contain unwanted or harmful ingredients."
Who's covered by the lawsuit?
The case looks to represent anyone in the United States who purchased one of the products listed on this page from Target within the country.
I bought one of these beauty products from Target. How do I join the lawsuit?
There's normally nothing you need to do to join or add your name to a class action lawsuit when it's first filed. The time to act is typically if the lawsuit reaches a settlement, at which time the people covered by the deal—known as class members—may be notified directly by email or regular mail with instructions on what to do next.
Remember, it can take months or even years for a class action lawsuit to be resolved.
If you've purchased any of these cosmetics from Target, or just want to keep up with class action lawsuit and settlement news, sign up for ClassAction.org's free weekly newsletter.
Hair Relaxer Lawsuits
Women who developed cancer, endometriosis or reproductive problems after using hair relaxers such as Dark & Lovely and Motions may now have an opportunity to take legal action.
Read more here: Hair Relaxer Cancer Lawsuits
Stay Current
Sign Up For
Our Newsletter
New cases and investigations, settlement deadlines, and news straight to your inbox.
Last Updated on September 7, 2023 — 10:23 AM