Peloton Bike Recall: Class Action Looks to Cover PL-01 Riders Nationwide with Defective Seat Posts
Peloton Interactive faces a proposed class action lawsuit in the wake of its voluntary May 2023 recall of more than two million exercise bikes due to problems with the seat post assembly.
Want to stay in the loop on class actions that matter to you? Sign up for ClassAction.org's free weekly newsletter here.
The 19-page lawsuit alleges Peloton has wrongfully profited from its sale of "defective" exercise bikes that were "unfit for human use" and not what consumers bargained for.
"Had Plaintiff, Class Members, and the consuming public known that the Product could break without warning, they would not have purchased the [exercise bike] or would have paid less for it," the complaint, filed in South Carolina on May 17, summarizes.
The case, citing a release from the Consumer Product Safety Commission (CPSC), relays that Peloton received at least 35 reports of the seat post breaking and detaching from the bikes during use. Peloton also received 13 reports of injuries related to the issue, including a fractured wrist, lacerations and bruises sustained due to falling from the bike, the filing says.
Ultimately, the Peloton PL-01 does not conform to the company's "express representations" of the product given that its seat post assembly could break during ordinary use, posing a fall and injury risk, the filing says.
The recall
On its website, Peloton announced on May 11, 2023 that, in cooperation with the CPSC, it would voluntarily recall models of the Peloton PL-01, i.e., the "original" Peloton bike, sold from January 2018 to May 2023 in the U.S. The company said that the bike's seat post could break unexpectedly during use, "creating a potential fall and injury risk."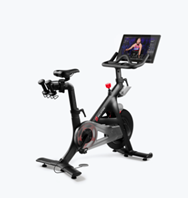 In the release, Peloton added that it would offer a free, updated seat post to consumers in the U.S. who own a Peloton PL-01 bike, which reportedly retails for approximately $1,400. The new seat post could be installed at home without the need for a service call, the company said.
The CSPC urged consumers to stop using the Peloton PL-01 bike immediately and to contact the company for a free repair. In total, about 2.2 million Peloton bikes were included in the recall, the CPSC stated.
The lawsuit contends that Peloton knew or should have known of the dangers of manufacturing a defective home fitness product, especially in light of the documented problems with its Tread+ treadmill, which the company voluntarily recalled in May 2021 after the death of a child and more than 70 incident reports. In January of this year, Peloton was fined $19 million by the CPSC, reportedly one of the largest civil penalties in the agency's history, over its failure to promptly report problems with its Tread+ treadmills.
"Defendant could have adopted a safer manufacturing or quality control scheme in which [Peloton] did not expose consumers to risk of injury, thus creating a safe Product," the suit charges.
How do I know if I have a recalled Peloton bike?
To identify whether you have an original Peloton model that's been recalled, check the inside front fork (near the flywheel) of your bike. That is where the PL-01 model number is located. These bikes also have a red "P" logo followed by the white-colored Peloton brand name on the bike's frame and the non-swivel display.
Who's covered by the Peloton lawsuit?
The case looks to represent all individuals in the United States who bought a Peloton Bike Model PL-01 within the applicable statute of limitations period.
I own a recalled Peloton bike. What are my next steps?
First, if you haven't already, contact Peloton here to get an updated seat post for free and for installation instructions.
From there, there's not much else to do at this time. When a proposed class action is first filed, there's nothing a person needs to do to join, sign up for, or add their name to the lawsuit. It's typically only if and when a case settles that action might be needed. This usually entails filling out and filing a claim form online or by mail. Those covered by a settlement may receive a direct notice via mail and/or email.
But we have a way to go before (or if) we get there, as class action cases tend to take months or years to reach any type of resolution.
If you own a Peloton PL-01 exercise bike, or simply want to stay in the know on class action lawsuit and settlement news, sign up for ClassAction.org's free weekly newsletter.
Hair Relaxer Lawsuits
Women who developed cancer, endometriosis or reproductive problems after using hair relaxers such as Dark & Lovely and Motions may now have an opportunity to take legal action.
Read more here: Hair Relaxer Cancer Lawsuits
Stay Current
Sign Up For
Our Newsletter
New cases and investigations, settlement deadlines, and news straight to your inbox.
Last Updated on May 18, 2023 — 3:27 PM