Class Action: NUK 'Orthodontic' Pacifiers Harm Oral Development in Children Older Than 24 Months
A proposed class action filed in Illinois this week claims Newell Brands Inc. and NUK USA LLC have not only falsely advertised that their NUK "Orthodontic" line of pacifiers can provide oral health benefits to children, but have failed to warn buyers that the products are not safe for use by children older than 24 months.
According to the complaint, NUK Orthodontic pacifiers, rather than enhancing children's oral and orofacial development as represented on the products' packaging, can actually cause "significant harm" to the dental and psychosocial health of children older than 24 months.
NUK Orthodontic Pacifiers' Health Claims
The lawsuit explains that NUK Orthodontic pacifiers are represented to consumers as superior to conventional pacifiers in that they can prevent various dental problems known to be linked to pacifier use.
The defendants allegedly claim the products' "asymmetrical" design "fits [a] baby's mouth better" and helps "promote healthy oral development" by putting less pressure on the child's jaw and palette.
Further, the packaging and labeling on NUK Orthodontic pacifiers represent that the products are safe for use by children older than 24 months, the case says. Each pacifier size is allegedly marked with a specific age range, the two largest being 18 to 36 months and 18 months and older.
"Based on these representations," the complaint reads, "it is clear that Defendants intend to induce in consumers a common belief that NUK's Orthodontic Pacifiers do not pose any risk to the oral or orofacial health of children over the age of 24 months and, further, that the Orthodontic Pacifiers enhance children's oral and orofacial health and development."
Scientific Studies Debunk NUK's Claims, Case Says
According to the lawsuit, there are no scientific studies that support the defendants' claims. In fact, the case argues, the FDA has not approved any definition for an "orthodontic" pacifier, nor has there been any widely accepted meaning. When applied to pacifiers, "orthodontic" is merely a marketing term used by the defendants to mislead customers into believing their products can promote oral health and development in children, the case posits.
In reality, the lawsuit goes on, numerous scientific studies have proven that there is no meaningful difference between "orthodontic" and conventional pacifiers. Even worse, the complaint cites several studies that have shown a clear link between prolonged pacifier use and oral development problems, specifically in children older than 24 months. From the complaint:
Consistent with the Adair, Zardetto, and Lima studies described above, nearly every clinical study examining the effects of the prolonged use of orthodontic pacifiers has found that there is no advantage or benefit to using an orthodontic pacifier over a conventional pacifier, and that prolonged use of an 'orthodontic' pacifier results in the same risks and harms as would occur with a prolonged non-nutritive sucking habit."

Prolonged Use of NUK Pacifiers Presents Health Risks, Lawsuit Claims
Despite the defendants' representations that NUK Orthodontic pacifiers are safe for use by children older than 24 months, the case claims the products can actually cause oral and orofacial development problems when used by a child that age.
According to the case, "[d]ecades of research studies" have established that prolonged use of pacifiers such as the NUK Orthodontic products can lead to the development of malocclusions—misalignments of the jaws and teeth—including:
Anterior open bite;
Posterior crossbite;
Class II malocclusion;
Excessive overjet;
Decreased upper intercanine width;
Increased mandibular canine arch width;
Diastema; and
Oral myofunctional alterations.
Scroll through the below images from the complaint for some examples of these problems.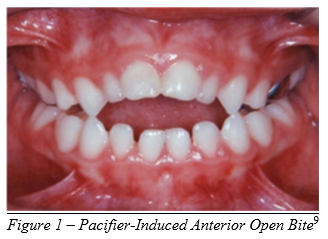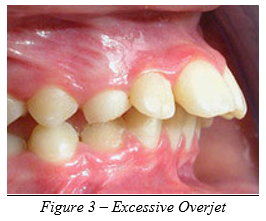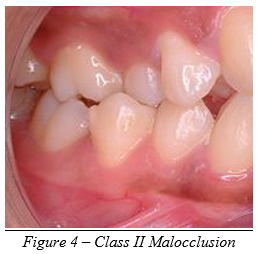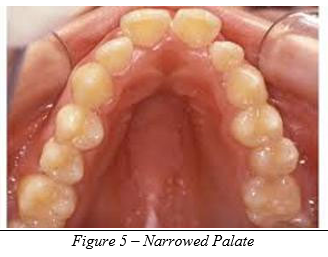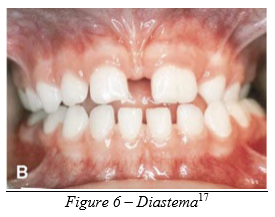 Even further, the lawsuit claims abnormal oral development can harm a child's psychosocial development, self-image, and social well-being.
Despite these well-documented risks, the defendants, the case alleges, have continued to tout the purported benefits of NUK Orthodontic pacifiers instead of warning buyers that the products may have a negative health impact on children older than 24 months.
Which Products Are Mentioned in the Lawsuit?
The case names the following pacifiers in the NUK Orthodontic line:
NUK Orthodontic Pacifiers
NUK Space Orthodontic Pacifiers
NUK Latex Orthodontic Pacifiers
NUK Sports Orthodontic Pacifiers
NUK Confetti Orthodontic Pacifiers
NUK Fashion Orthodontic Pacifiers
NUK Sensitive Orthodontic Pacifiers
NUK Juicy Orthodontic Pacifiers
Who Is the Lawsuit Looking to Cover?
The case seeks to cover anyone who, during a timeframe that hasn't been determined yet, purchased an "orthodontic" pacifier manufactured by the defendants, including those who purchased an "orthodontic" pacifier labeled for use by children 24 months or older and used by a child 24 months or older.
Can I Join the Class Action?
Typically, you don't need to do anything to join a class action lawsuit. If the case settles, class members should receive a notice instructing them on what to do next. Keep in mind that theses cases can sometimes take months or years to resolve, so don't hold your breath just yet. We'll do our best to keep you updated, and in the meantime, you can find the most current class action news in our newsletter.
Last Updated on October 17, 2019 — 2:10 PM