Walmart's Spring Valley Garcinia Cambogia Mislabeled as Weight-Loss Aid, Class Action Claims
A class action lawsuit alleges Walmart has falsely advertised its Spring Valley garcinia cambogia dietary supplement.
A proposed class action alleges Walmart touts its Spring Valley garcinia cambogia dietary supplement as an effective "weight management" aid despite the fact that the product's only active ingredients are scientifically proven to be incapable of helping with weight loss.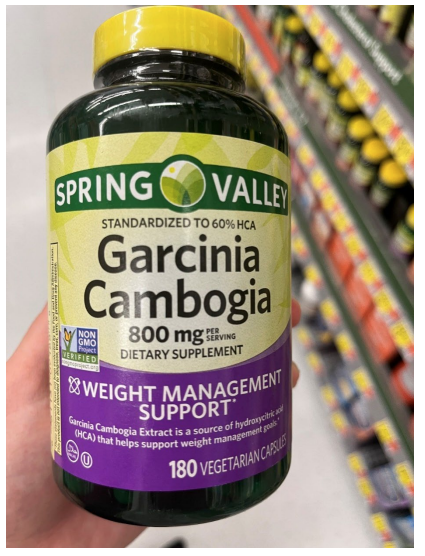 The 32-page complaint says that numerous placebo-controlled studies have shown that garcinia cambogia extract and the supplement's active ingredients – namely, hydroxycitric acid and chromium picolinate – do not provide any weight management benefits. Indeed, reliable scientific evidence has shown that garcinia cambogia supplements are "no more effective as a weight-management aid than a placebo," according to the suit.
"Defendant's misleading 'weight management' claims convey that the Product is capable of helping consumers lose weight and will actually help consumers lose weight, therefore supporting consumers' 'weight management goals,'" the filing reads. "However, these claims, taken individually and especially in context of the label as a whole, are misleading because the Product's only 'active' ingredients are incapable of providing any weight-loss or weight management benefits."
The case contends that Walmart's inclusion of certain weight management support claims on bottles of the Spring Valley supplement create "affirmative representations" about the product and also create an express and implied warranty that consumers relied upon in buying the garcinia cambogia. The lawsuit says, ultimately, that Walmart's weight-management label statements are "false, misleading, deceptive, and unlawful."
According to the complaint, Walmart's labeling of the Spring Valley garcinia cambogia supplement violates federal and California regulations and renders the items misbranded.
The lawsuit looks to cover United States citizens who bought Spring Valley-brand garcinia cambogia for personal and household use and not for resale at any time from June 13, 2018 to the date notice is sent to the class.
Get class action lawsuit news sent to your inbox – sign up for ClassAction.org's free weekly newsletter here.
Hair Relaxer Lawsuits
Women who developed cancer, endometriosis or reproductive problems after using hair relaxers such as Dark & Lovely and Motions may now have an opportunity to take legal action.
Read more here: Hair Relaxer Cancer Lawsuits
Stay Current
Sign Up For
Our Newsletter
New cases and investigations, settlement deadlines, and news straight to your inbox.
Last Updated on July 15, 2022 — 4:28 PM