VPX Sports Facing Class Action Over Allegedly Misleading Marketing of BANG Energy Drinks
Last Updated on October 15, 2018
Barker v. Vital Pharmaceuticals, Inc
Filed: October 12, 2018 ◆§ 1:18-cv-06898
Vital Pharmaceuticals (VPX Sports) is named in a lawsuit that claims it misrepresents the ingredients in its "BANG' brand of energy drinks.
Vital Pharmaceuticals, Inc., which operates as VPX Sports, is the defendant in a proposed class action centered on the company's "BANG" brand of caffeinated and non-caffeinated energy drinks. The suit, filed in Illinois, alleges VPX markets the beverages in a "systematically misleading manner," as the company supposedly misrepresents both that the drinks contain ingredients that they do not actually contain and that such ingredients are potent. The purported ingredients found in VPX's energy drinks are present in doses low enough "as to be ineffective," according to the lawsuit.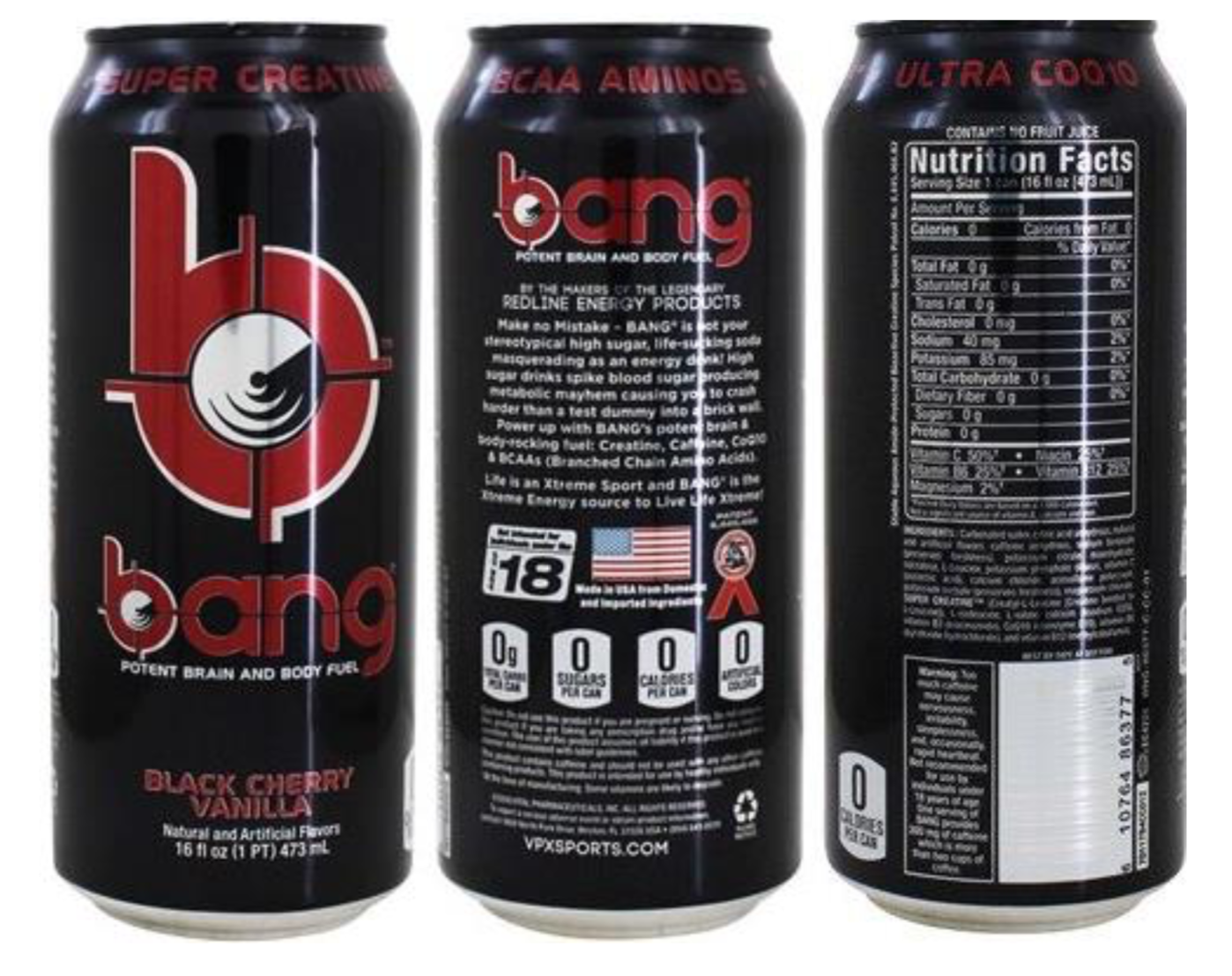 The case specifically picks at the BANG products' label claims prompting consumers to "Power up with BANG's potent brain & body-rocking fuel: Creatine, Caffeine, CoQ10 & BCAAs (Branched Chain Amino Acids)." Front and center in the lawsuit, however, is testing conducted by the plaintiff's attorney that reportedly confirmed that the energy drinks "do not contain the represented ingredients and potency." According to the complaint, the defendant's BANG products contain no Creatine or Coenzyme Q10 and have only .09g of the single branched chain amino acid leucine represented on the drinks' labeling and in marketing. Further, the energy drinks allegedly contain no isoleucine, valine or other branched chain amino acids boasted by VPX Sports.
Last Updated on October 15, 2018 — 3:10 PM