in
Newswire
Published on November 26, 2018
Utz Quality Foods Facing Class Action Over 'No Artificial Flavors' Claim for Salt and Vinegar Chips
Last Updated on November 29, 2018
Lepiane et al v. Utz Quality Foods, Llc
Filed: November 20, 2018 ◆§ 3:18cv2659
A class action alleges Utz's claim that its Dirty Salt & Vinegar chips contain no artificial flavors is false and misleading.
A proposed class action lawsuit out of California takes issue with Utz Quality Foods' claim that its Dirty Salt & Vinegar chips contain no artificial flavors. According to the 29-page lawsuit, the product contains malic acid, a flavoring agent not disclosed on the product's labeling and packaging or in advertising.
"The labeling of the product is false and misleading and the Product thus is misbranded under California consumer protection laws," the complaint argues.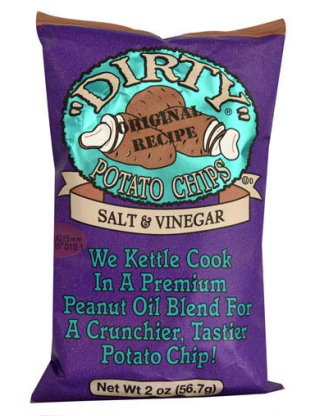 The lawsuit asserts that Utz's labeling and advertising of its Dirty Salt & Vinegar chips amount to a scheme intended to give consumers the false impression that what they're buying is made entirely of natural ingredients. Malic acid, the case states, is an inexpensive chemical used in processed foods to add certain flavoring, such as vinegar. While a naturally occurring form of malic acid is found in some fruits and vegetables, the type allegedly used by Utz is a synthetic, "racemic mixture" manufactured in petrochemical plants, the suit claims.
Camp Lejeune
Camp Lejeune residents now have the opportunity to claim compensation for harm suffered from contaminated water.
Read more here: Camp Lejeune Lawsuit Claims
Stay Current
Sign Up For
Our Newsletter
New cases and investigations, settlement deadlines, and news straight to your inbox.
Last Updated on November 29, 2018 — 4:25 PM