Siemens Arc Fault Circuit Interrupters Prone to 'Nuisance' Tripping, Class Action Alleges
Kevin Brnich Electric LLC et al. v. Siemens Industry, Inc.
Filed: March 29, 2022 ◆§ 1:22-cv-01229
A proposed class action alleges a certain type of circuit breaker made by Siemens Industry is defective in that it is unable to distinguish between harmless and dangerous electrical arcs.
A group of electricians and consumers alleges in a proposed class action lawsuit that a certain type of circuit breaker made by Siemens Industry is defective in that it is unable to distinguish between harmless and dangerous electrical arcs.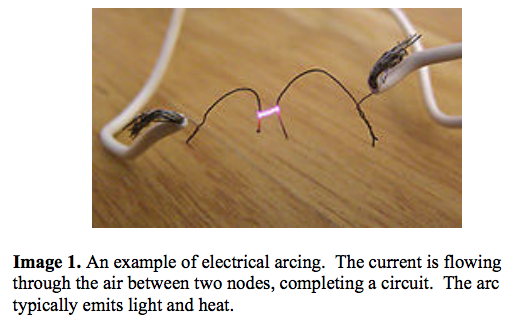 The 77-page lawsuit, filed on March 29 in Georgia, states that an Arc Fault Circuit Interrupter (AFCI), such as those made by Siemens, is a type of circuit breaker with components designed to protect homes and businesses from an electrical arc fault, or an instance when a current flows through an unintended path, usually the air, instead of through the circuit as intended.
An electrical arc occurs when electricity jumps from one connection to another, and an unintended and uncontrolled electrical arc can reach temperatures of 10,000 degrees Fahrenheit, the lawsuit states.
According to the case, a manufacturer must design an AFCI breaker to identify dangerous electrical arcing and trip the breaker in response. With advanced circuitry, an AFCI breaker monitors aspects of a circuit, and the current in that circuit, to identify potential signatures of electrical arcs, the suit states. When an AFCI breaker identifies a dangerous electrical arc, the breaker trips to stop the current and prevent the arc from causing a fire.
An additional hurdle for AFCI manufacturers, however, is harmless electrical arcing that occurs frequently in homes. For instance, the case says, many common household appliances create arcing signatures during normal operation or when they're turned on or off. These types of arcs are harmless and do not pose a threat of fire or injury, and as such should not cause an AFCI breaker to trip, the case relays.
The plaintiffs allege that because the Siemens AFCI breakers at issue fail to properly distinguish between harmless and dangerous electrical arcs, the products suffer from "nuisance tripping," and frequently and unnecessarily trip when no dangerous electrical arc is present.
Specifically, Siemens, according to the complaint, has failed to update its AFCIs to identify and ignore harmless arcing signatures caused by common appliances, especially as new appliances have been developed and electrical codes have expanded the locations where homeowners are required to use AFCIs.
"AFCIs experiencing nuisance tripping must be replaced because the nuisance tripping renders the circuit unusable and prevents users or electricians from determining whether a breaker tripped due to a defect in the breaker or because of a dangerous arc," the lawsuit states.
As part of their electrician services, the plaintiffs have installed AFCI breakers in customers' homes and businesses and, as a result of the alleged defect, have suffered substantial harm in the form of uncompensated time and effort to identify the cause of the nuisance tripping issue, the complaint relays.
The filing alleges Siemens was aware that its AFCI breakers were defective yet actively concealed the nuisance tripping problem from the public. According to the case, the company has tried to "deflect blame" for the problem, including by claiming that nuisance tripping is a myth, or that it is a good thing, as if it were a safety feature.
The suit looks to represent all consumers in the United States who bought a Siemens AFCI breaker, except for resale. The case also looks to cover any electrician or electrical business in the U.S. that installed and investigated, resolved, or attempted to resolve tripping presented by Siemens' AFCI breaker.
Get class action lawsuit news sent to your inbox – sign up for ClassAction.org's free weekly newsletter here.
Camp Lejeune
Camp Lejeune residents may soon have the opportunity to claim compensation for harm suffered from contaminated water.
Read more here: Camp Lejeune Lawsuit Claims
Stay Current
Sign Up For
Our Newsletter
New cases and investigations, settlement deadlines, and news straight to your inbox.
Last Updated on April 27, 2022 — 4:46 PM