'Power Crunch' Protein Bars Are Deceptively Labeled, Class Action Claims
Last Updated on September 24, 2019
'Power Crunch' Protein Bars Are Deceptively Labeled, Class Action Claims
Filed: September 19, 2019 ◆§ 1:19-cv-08729
Bio-Nutritional Research Group is facing a proposed class action over "false and misleading labeling" that allegedly misrepresents the contents of the company's "Power Crunch" energy bar products.
A proposed class action lawsuit out of New York claims that Bio-Nutritional Research Group, Inc. has used false representations on the labels of its Power Crunch protein wafer bars that have misled customers as to the amounts of the products' "characterizing" ingredients.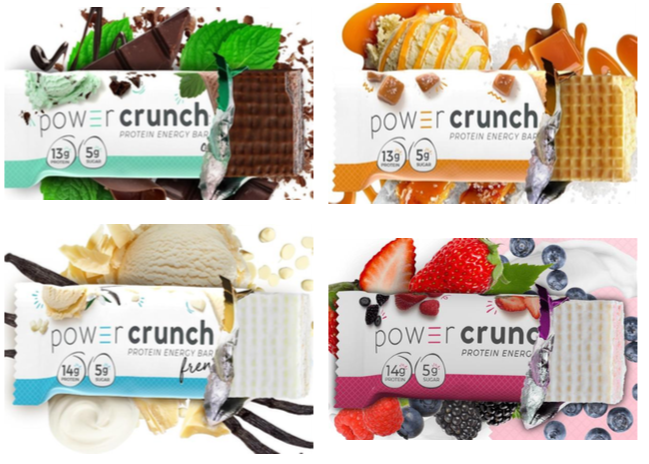 According to the complaint, the labels on Power Crunch bars state the name of the flavor (e.g. chocolate mint) and depict representative images (e.g. chocolate bars and mint leaves) that together emphasize the product's characterizing flavor. This labeling is misleading, the suit claims, because the products do not actually contain as much of these characterizing ingredients as a reasonable consumer would expect.
The Power Crunch bars' ingredients lists state "natural flavors" or "natural & artificial flavors," according to the case, yet fail to mention any of the characterizing ingredients depicted on the front label. The suit alleges that the representation of ingredients such as chocolate or mint on the labels has allowed the defendant to charge a premium price of $2.99 per unit, which the case claims is more than consumers would have been willing to pay had they known the products did not contain the ingredients depicted.
"The proportion and amount of the characterizing ingredients and the presence or absence of natural and/or artificial flavors has a material bearing on price or consumer acceptance of the Products, because these ingredients and natural flavors are even more desired by consumers and cost more," the complaint argues.
According to the case, the defendant's labeling practices amount to fraud and unfair business practices, as well as violations of the consumer protection statutes of all 50 states. The suit requests an injunction requiring the defendant to change the allegedly deceptive labeling and seeks "restitution and disgorgement of inequitably obtained profits."
Last Updated on September 24, 2019 — 12:09 PM