Porsche Electric, Plug-In Hybrid Vehicles Charge Twice as Slow Due to Software Swap, Class Action Alleges
Bauser v. Porsche Cars North America, Inc. et al.
Filed: March 10, 2023 ◆§ 1:23-cv-01054
A class action alleges certain Porsche electric and plug-in hybrid vehicles take twice as long to charge due to a post-sale "software change."
A proposed class action alleges certain Porsche electric and plug-in hybrid vehicles take twice as long to charge as when they were sold due to a post-sale "software change."
Want to stay in the loop on class actions that matter to you? Sign up for ClassAction.org's free weekly newsletter here.
The 55-page complaint against Porsche Cars North America and its German parent company alleges consumers have paid for advertised charging functionality that their Porsche Mobile Charger Plus (PMC+) and Porsche Mobile Charger Connect (PMCC) devices "cannot safely provide."
The filing claims Porsche knew that the software change, issued in response to overheating incidents reported by drivers last year, would cause the slow-charging problem but has yet to provide a fix, in violation of consumer protection laws.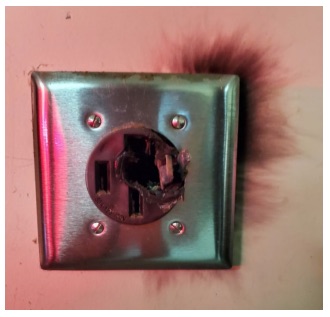 According to the complaint, the PMC+ and PMCC require an industrial feed outlet capable of providing 40 amperes of current to get a vehicle to a full charge within the advertised timeframe of "9.5 to 10.5 hours." Per the suit, the devices each come with an industrial supply cable to connect the charger to the feed outlet.
However, consumers began to notice that the devices were overheating, damaging outlets and posing a fire hazard, the lawsuit relays. In response, Porsche deployed what it claimed to be an update, which involved asking consumers to bring their PMC+ and PMCC devices to dealerships to "change the device settings to cut the maximum output current in half," the case says. In addition, Porsche rolled out a software update for the chargers with "the same effect," the suit continues.
Both of these measures caused Porsche vehicle charging times to double, limiting consumers' ability to use their cars when needed and as advertised, the lawsuit contends.
Neither Porsche nor its parent company has made an effort to recall, repair, replace or otherwise return the PMC+ and PMCC devices to their full functionality, according to the case.
In Porsche's marketing of the vehicle models at issue, the automaker touts the ease with which the electric or plug-in hybrids can be charged at home, the filing stresses. According to the complaint, the PMC+ that comes with Porsche electric hybrid models costs nearly $2,000 to replace, while the PMCC can cost as much as $2,495, plus the cost of a supply cable.
The defendant states that the PMC+ and PMCC can draw 40 amps of current from a home's 240-volt outlet, an amount of current available only by using "level 2" charging through an industrial feed socket, the filing explains. Although a consumer can charge their electric or plug-in hybrid Porsche using a standard domestic socket, which typically provides 15 to 20 amps of current, the car will necessarily be subject to reduced charging power and take significantly longer to charge, the lawsuit says. Accordingly, many Porsche electric and plug-in hybrid drivers choose to install an industrial outlet for the sake of the advertised faster charging time, the case notes.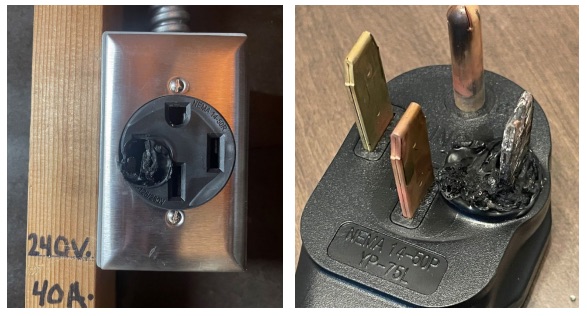 The lawsuit claims Porsche has been aware of the PMC+ and PMCC overheating issues since at least August 19, 2022, when the automaker circulated a service bulletin to authorized technicians explaining the problem. Despite its knowledge of the issue, Porsche did not offer to repair or replace the compromised devices but instead placed the onus on drivers to bring the products in for a software update that ultimately changed the devices' default configuration to accept only 20 amps of current, the suit says.
The lawsuit looks to cover all persons or entities who bought or leased a new Porsche vehicle equipped with a Porsche Mobile Charger Plus or Porsche Mobile Charger Connect in New York.
Get class action lawsuit news sent to your inbox – sign up for ClassAction.org's free weekly newsletter here.
Hair Relaxer Lawsuits
Women who developed cancer, endometriosis or reproductive problems after using hair relaxers such as Dark & Lovely and Motions may now have an opportunity to take legal action.
Read more here: Hair Relaxer Cancer Lawsuits
Stay Current
Sign Up For
Our Newsletter
New cases and investigations, settlement deadlines, and news straight to your inbox.
Last Updated on March 16, 2023 — 4:35 PM