in
Newswire
Published on November 30, 2020
Lawsuit Claims Tecate Buyers Misled into Believing Beer Was Brewed in Mexico
Schelmetty v. Heineken USA Incorporated
Filed: November 27, 2020 ◆§ 7:20-cv-09985
A proposed class action claims Heineken's Tecate beer is not brewed in Mexico as consumers are led to believe through packaging representations.
A proposed class action claims the branding and packaging of Heineken USA Incorporated's Tecate beer is misleading given the beverage is not brewed in Mexico as consumers are led to believe.
According to the 13-page suit, Heineken has capitalized on consumers' desire to pay a premium price for authentic products, particularly those associated with a specific place, by deceptively representing that its Tecate beer is brewed in Mexico while concealing that it comes from Holland, where Heineken's parent company is located.
"Defendant's omission and failure to disclose the Product's origin in a non-deceptive and transparent manner is deceptive and misleading to consumers who want a Mexican beer brewed in Mexico," the complaint scathes, claiming the product's packaging was designed to "deceive, mislead, and defraud" consumers.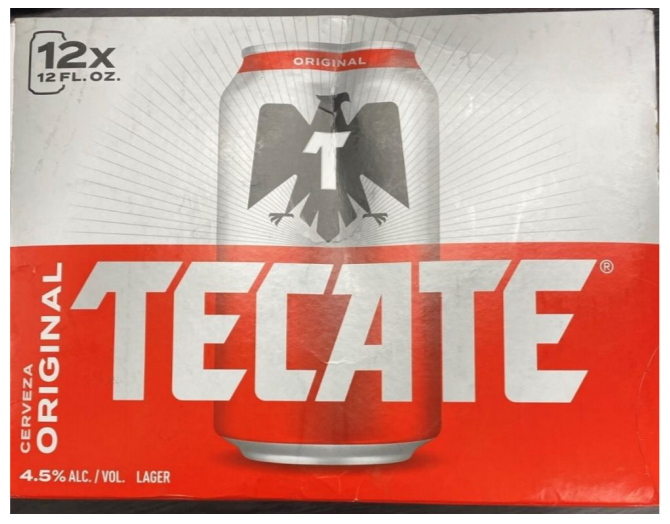 As the case tells it, the demand in America for Mexican beers, of which Tecate is one of the most well-known, has been steadily increasing due in part to the county's growing population of Hispanic and Mexican-American people and a heightened appreciation and interest in Mexican culture.
According to the suit, consumers have become increasingly interested in authenticity and are therefore more willing to pay a premium price for Mexican beer from Mexico as opposed to Mexican beer made in another country.
Heineken's advertising, marketing and labeling of its Tecate beer place a special emphasis on its Mexican origins through its brand name, "traditional Meso-American typeface," mythical Aztec eagle logo, and statements such as "Original" and "Cerveza," the lawsuit stresses.
Similarly, the case goes on, Tecate's website "prominently promotes its origins and connections to Mexico" by stating "Hecha En Tecate Baja California Mexico" and "Born and brewed in the land we are proud to share our name with: Tecate."
Contrary to these representations, however, Tecate beer is not brewed in Mexico, but in Holland, the suit says. According to the case, this fact is disclosed in small font on the back of the Tecate boxes: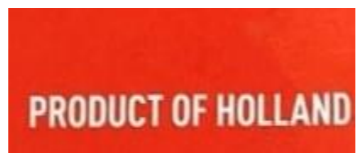 Further, the bottom of the boxes states "Brewed and Canned by HBBV Amsterdam, Holland . . . Imported by Cervezas Mexicanas, White Plains, NY," per the complaint.
The lawsuit argues that Heineken's failure to clearly disclose the origin of Tecate beer has deceived and misled consumers, who would not have purchased the beer, or would have paid less for it, had they known it was not brewed in Mexico.
The case looks to represent California and New York residents who purchased Tecate beer during the applicable statute of limitations period.
Get class action lawsuit news sent to your inbox – sign up for ClassAction.org's newsletter here.
Camp Lejeune
Camp Lejeune residents now have the opportunity to claim compensation for harm suffered from contaminated water.
Read more here: Camp Lejeune Lawsuit Claims
Stay Current
Sign Up For
Our Newsletter
New cases and investigations, settlement deadlines, and news straight to your inbox.
Last Updated on December 4, 2020 — 12:18 PM