Ikea Hit with Class Action Over 'Woefully Inadequate' Recall of Tip Over-Prone MALM Chests, Dressers
Last Updated on May 8, 2020
A class action alleges Ikea's recall of MALM chests and dressers due to child injury risk was ineffective in removing the dangerous furniture from consumers' homes.
Ikea US Retail LLC and Ikea North America Services face a proposed class action filed by two parents who allege the Swedish retailer's 2017 recall of its front-heavy, tip over-prone MALM chests and drawers was "woefully inadequate" in every aspect.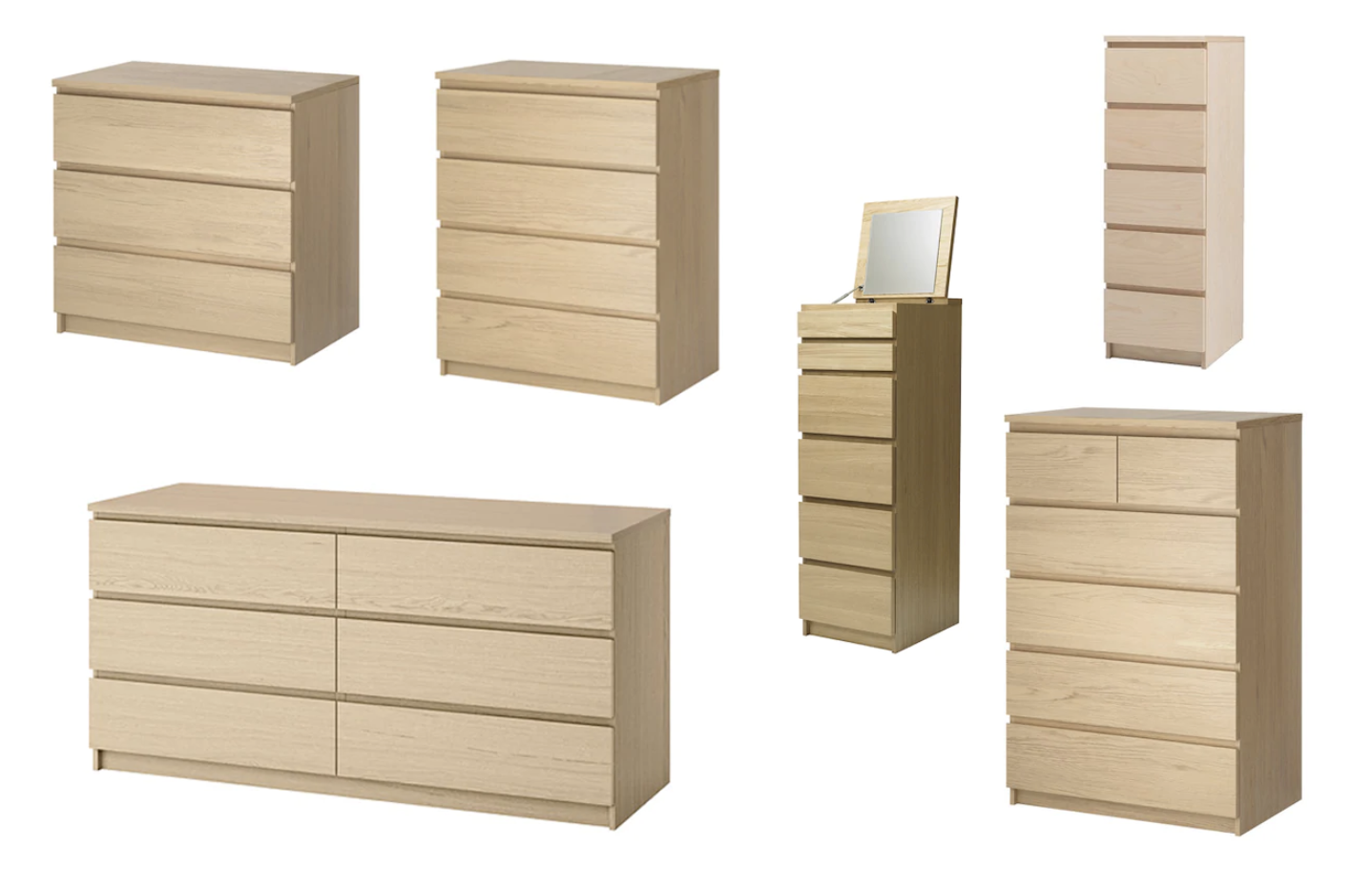 According to the plaintiffs, Ikea's recall failed to timely advise consumers that the dangerous furniture—which posed a safety risk to small children—had been pulled from the market, and did little to remove the product from buyer's homes and reimburse customers for the full purchase price.
The 27-page complaint says Ikea's "feeble" efforts have resulted in the recall of a "paltry number" of the defective chests and drawers—which the suit notes attract children given their resemblance to a ladder—from consumers' homes.
"Most purchasers of the defective chests and dressers did not receive notice of the recall, as a consequence of Ikea's decision not to contact purchasers directly by mail, email, text or other means," the case reads, adding that many who sought cash refunds were instead given gift cards or wall anchoring kits.
The suit describes Ikea's MALM dressers as front-heavy, unstable and prone to tipping over during normal and expected use, posing a risk of injury and death to children. After a number of child deaths and injuries, Ikea announced on June 28, 2016 that it would voluntarily recall 29,000,000 products given their instability if not properly anchored to a wall. In the recall, Ikea advised that consumers should immediately stop using any chest and dresser not properly anchored to a wall and place the product in an area free from children, the suit says.
The retailer also promised consumers a full refund for MALM dressers made between January 2002 and 2016, according to the case. On November 21, 2017, Ikea "re-announced" its voluntary recall of the same model dressers and chests after learning of an additional child death and as many as 91 other injuries, the lawsuit says.
Despite executing two recall announcements, Ikea's efforts to pull the dangerous furniture have been woefully inadequate and ineffective, the complaint claims. Further, Ikea's promise of issuing a full refund to MALM chest and dresser owners was a "mirage," the suit says. In place of proper refunds, Ikea instead issued gift cards to those who attempted to return their MALM chests and dressers, the lawsuit claims.
Further still, the case says Ikea's alternative remedy of providing consumers with anchoring kits for the furniture was "insufficient and non-viable" given many are unaware of how to properly install the devices. Per the suit, other consumers did not trust that the wall kit would fix the tip-over problem, in part because the chests and dressers were "unstable by design."
"As a result of Ikea's failure to implement an effective recall, the defective and dangerous chests and dressers have remained in millions of consumers' homes and have increased the likelihood of further harm to children from tip-overs of Ikea's admittedly unsafe and unstable furniture," the complaint says.
The lawsuit looks to cover all consumers in the U.S. and its territories who bought or owned a chest or dresser included in Ikea's June 28, 2016 recall and November 21, 2017 re-announced recall.
Get class action lawsuit news sent to your inbox – sign up for ClassAction.org's newsletter here.
Last Updated on May 8, 2020 — 4:05 PM