Ford Hit with 'Death Wobble' Class Action Over Alleged Suspension, Steering Defects in F-250, F-350 Models
Last Updated on February 8, 2023
Lessin v. Ford Motor Company et al
Filed: June 10, 2019 ◆§ 3:19cv1082
A lawsuit claims certain 2005-2019 Ford F-250 and F-350 vehicles can experience a "death wobble" as the result of defects in their suspension and/or steering systems.
Ford Motor Company is on the receiving end of a proposed class action lawsuit centered on allegations that F-250 and F-350 trucks manufactured between 2005 and 2019 suffer from "several latent defects in their suspension and/or steering linkage systems." The apparent defects can cause a vehicle to shake violently, which the suit refers to as the "death wobble," and typically manifest "during and shortly after" the expiration of a truck's limited warranty period, the 353-page case alleges.
Want to stay in the loop on class actions that matter to you? Sign up for ClassAction.org's free weekly newsletter here.
According to the lawsuit, the death wobble can lead to the loss of control of a vehicle and difficulty steering under regular driving conditions. As the case tells it, the defect is linked to abnormal wear and/or loosening of the track bar bushing, damper bracket, ball joints, control arms, shocks and/or struts, which can produce a continuous shaking effect "when encountering irregularities in the roadway surface at freeway speeds."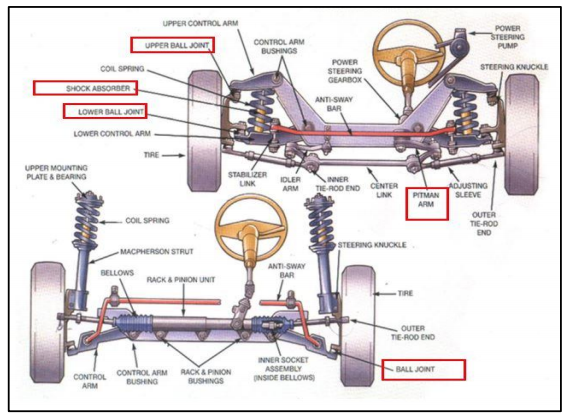 In a typical instance, a vehicle affected by the defect that hits a groove or bump in the road going upward of 50 mph will begin to shake violently, the lawsuit alleges. The shaking, the suit continues, can only be controlled by a sudden and substantial reduction of speed, which adds to the danger faced by the driver, passengers and other motorists, particularly on the highway.
Ford, the complaint alleges, actively concealed that certain components within 2005-2019 F-250 and F-350 suspension systems are prone to failure, and has "routinely refused" to address the problem in proposed class members' vehicles when it manifests. Moreover, the case claims Ford has required owners to pay for death wobble repairs themselves should the defect manifest outside of a vehicle's warranty period.
Despite an inundation of complaints from consumers, auto dealers and the National Highway Traffic Safety Administration (NHTSA), many of which are documented within the complaint, Ford, to date, has not recalled vehicles prone to the death wobble defect, the lawsuit says.
"Had Plaintiff and other Class Members known of the defect at the time of purchase or lease, they would not have bought or leased the Class Vehicles, or would have paid substantially less for them," the case asserts.
Get class action lawsuit news sent to your inbox – sign up for ClassAction.org's free weekly newsletter here.
Hair Relaxer Lawsuits
Women who developed cancer, endometriosis or reproductive problems after using hair relaxers such as Dark & Lovely and Motions may now have an opportunity to take legal action.
Read more here: Hair Relaxer Cancer Lawsuits
Stay Current
Sign Up For
Our Newsletter
New cases and investigations, settlement deadlines, and news straight to your inbox.
Last Updated on February 8, 2023 — 10:34 AM