Class Action: Nellie's Misrepresents Treatment of Free-Range Hens on Egg Carton Packaging
Lugones et al v. Pete And Gerry's Organics, Llc et al
Filed: March 6, 2019 ◆§ 1:19cv2097
In a proposed class action, four plaintiffs claim free-range egg seller Nellie's misrepresents on packaging that its hens are treated with "love and kindness," when in reality, the chickens are "overworked, crowded, and malnourished."
In a proposed class action filed against Pete and Gerry's Organics, LLC and Nellie's Free Range Eggs, four plaintiffs claim the egg sellers misrepresent on packaging that their hens are treated with "love and kindness," when in reality, the chickens are "overworked, crowded, and malnourished." The plaintiffs argue that they and others who purchased the defendants' eggs were "betrayed" by Nellie's representations and paid a premium for eggs they falsely believed were produced by humanely treated hens.

Nellie's, described in the suit as one of the largest sellers of free-range eggs, allegedly represents on egg carton packaging that its hens are provided with "love," "better lives," and "green grass." The package labels, the case says, depict hens "frolicking outside under blue skies" and being held by children. Below are some images taken from the complaint: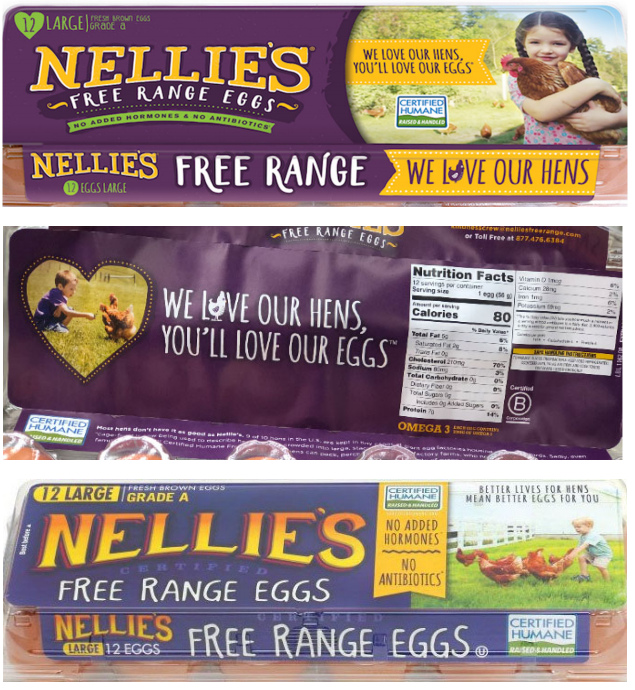 The lawsuit alleges that these representations are a far cry from the truth. According to the complaint, Nellie's hens are crammed into sheds that hold 20,000 chickens and are subjected to "unnecessary pain and distress" for their short lives. The complaint includes the following picture of the alleged conditions: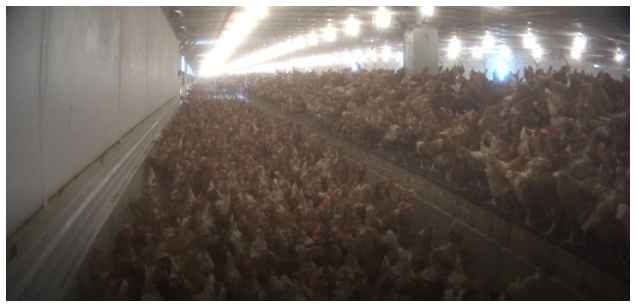 According to the case, though the sheds are equipped with hatches on the side that allow passage into an adjoining pasture, most hens are never able to access them. These conditions prevent the chickens from engaging in natural behaviors, the suit says, and living the "free-range" lives the defendants represent. From the complaint:


"Defendants' portrayal of chickens on cartons of Nellie's eggs as leading happy, healthy, and low-stress lives on small farms in which they can freely roam was, and continues to be, false and misleading. The truth is that Defendants offer many chickens only short and miserable lives during which—if they are not violently killed shortly after birth—they are mutilated, live in severely overcrowded conditions, lack sufficient space to engage in instinctive and vital behaviors, lack viable access to the outdoors, are constantly under extreme stress, and are painfully malnourished before being sold off to painful and distressing deaths."


The plaintiffs claim they relied on the defendants' representations when deciding whether to purchase Nellie's eggs and were deceived into paying a premium price for a product that was not "all that they bargained for."
Camp Lejeune
Camp Lejeune residents now have the opportunity to claim compensation for harm suffered from contaminated water.
Read more here: Camp Lejeune Lawsuit Claims
Stay Current
Sign Up For
Our Newsletter
New cases and investigations, settlement deadlines, and news straight to your inbox.
Last Updated on March 7, 2019 — 10:30 AM