Class Action Lawsuit Alleges WalMart, Cal-Maine Lied About Conditions for 'Outdoor' Chickens that Produce Private Label Eggs
Last Updated on May 8, 2018
Palmer v. Wal-Mart Stores, Inc. et al
Filed: March 2, 2018 ◆§ 3:18cv459
According to a lawsuit, WalMart and Cal-Maine are not entirely forthcoming about the supposed 'outdoor' living conditions for their egg-producing hens.
Wal-Mart Stores, Inc. and shell egg producer Cal-Maine Foods, Inc. have been hit with a proposed class action in which the plaintiff alleges the companies have concealed the true living conditions of the hens that produce the premium-priced eggs. According to the 35-page lawsuit, the defendants market the "private label" eggs as having come from hens "with outdoor access." This claim, while commanding a premium price for the eggs, is untrue, the case charges (emphasis ours):
"A recent investigation performed by [the plaintiff's] counsel, however, demonstrates that the Cal-Maine hens supplying these private label eggs for Walmart do not actually have access to the outdoors.

Instead, Cal-Maine confines its laying hens to industrial barns without outdoor access.

Upon counsels' investigation of one such industrial barn complex, there was not a single hen outside on the grounds. Rather, the hens are kept inside enclosed structures, never stepping foot onto the pasture surrounding the industrial barns."
The lawsuit adds the defendants' industrial barns have two parts: a central interior and enclosed porches that run along the side of the structure. These enclosed porches supposedly provide the hens with outdoor access, yet the lawsuit claims a reasonable consumer would view the below image and see, in fact, the opposite: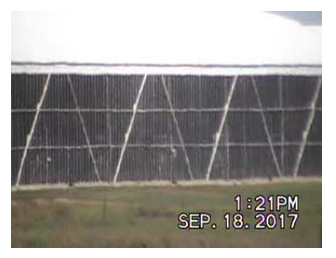 The case charges that consumers have been deceived into paying a premium price for ostensibly "farm fresh" eggs, which are sold under the Organic Marketside brand.
Camp Lejeune
Camp Lejeune residents may soon have the opportunity to claim compensation for harm suffered from contaminated water.
Read more here: Camp Lejeune Lawsuit Claims
Stay Current
Sign Up For
Our Newsletter
New cases and investigations, settlement deadlines, and news straight to your inbox.
Last Updated on May 8, 2018 — 9:43 PM