Class Action Claims WellPet Mislabeled Pet Food Products as Grain-Free
A class action claims WellPet cat and dog foods are misleadingly labeled as containing "no wheat, corn or soy" when the products do, in fact, contain grain.
A proposed class action claims WellPet, LLC's cat and dog foods are misleadingly labeled as containing "no wheat, corn or soy" when the products do, in fact, contain grain.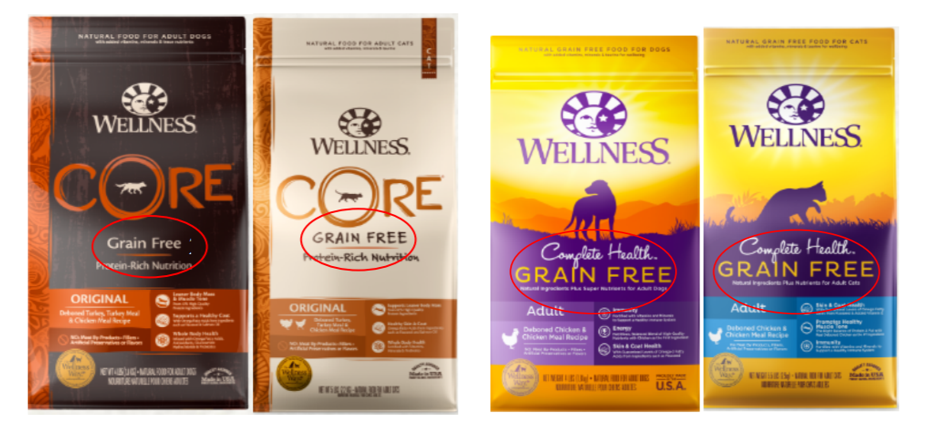 Per the case, the defendant has charged consumers a "substantial price premium" based on the false representation that its Complete Health and Core product lines are grain-free.
According to the lawsuit, many consumers prefer grain-free products for their pets because they contain more protein and animal fats and are considered easily digestible, more similar to pets' natural diets and possibly helpful to those who have a food allergy or sensitivity. WellPet capitalizes on this preference by labeling its cat and dog food products as "100% grain free" and containing "No: Wheat, Corn, or Soy," the suit says.
The lawsuit alleges, however, that independent testing commissioned by the plaintiffs' counsel has revealed that the WellPet products at issue contain gluten, a protein found in grains such as wheat, barley and rye. Per the suit, all WellPet products that were tested contained "significant gluten content."
The case claims WellPet knew its grain-free claims were false and misleading yet still advertised the products as containing no grain.
"Simply put, Defendant's Grain-Free Claims are false," the complaint alleges. "The content descriptions of the Mislabeled Pet Foods that Defendant advertised on product labels misrepresented the true grain content of the Mislabeled Pet Foods."
The suit goes on to allege that WellPet has further misled consumers by touting its purportedly strict quality standards. According to the case, the defendant manufactures most of its products at its own facility and maintains what it describes as "a state-of the art on-site quality and safety laboratory" where the company tests both pet food ingredients and finished products "to ensure that nutrition and safety are never compromised." Moreover, the defendant includes its "Wellness Way" promise on every bag of pet food, representing to consumers that it maintains "an extensive quality assurance program, guaranteeing that [its] products are safe and balanced," the case attests.
According to the lawsuit, consumers have paid a premium for cat and dog food based on WellPet's "false and misleading" representation that its products are grain-free.
The case looks to represent anyone in the U.S. who purchased the defendant's allegedly mislabeled pet food, with a proposed sub-class of anyone in California, Florida, Illinois, Massachusetts, Michigan, Minnesota, Missouri, New Jersey, New York, and Washington who similarly did so.
Get class action lawsuit news sent to your inbox – sign up for ClassAction.org's newsletter here.
Last Updated on February 22, 2021 — 4:02 PM