Class Action Alleges Smart City Brake Support, Smart Brake Support Systems in 2018-2020 Mazda Vehicles Are Defective
Last Updated on January 2, 2020
Miyares et al. v. Mazda Motor Corporation et al.
Filed: December 23, 2019 ◆§ 1:19-cv-25271
A class action claims the Smart City Brake Support and/or Smart Brake Support systems in certain 2018-2020 Mazda vehicles can activate without a legitimate collision risk.
A proposed class action alleges that the Smart City Brake Support and/or Smart Brake Support systems found in certain 2018-2020 Mazda vehicles are defective in that overheating can cause the features to inadvertently activate despite the absence of any legitimate risk of collision.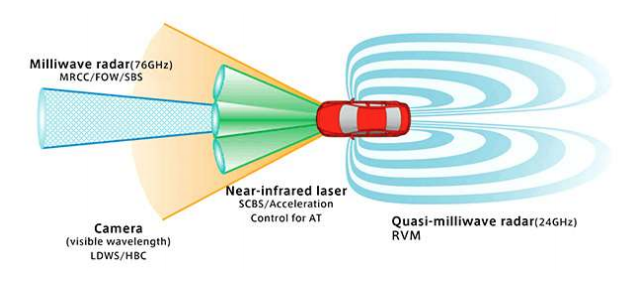 Filed against Mazda Motor Corporation and Mazda North American Operations, the 53-page case out of Florida's Southern District explains that affected vehicles are equipped with "i-Activsense," an umbrella term encompassing a number of safety features meant to prevent and reduce the risk of collisions. According to the complaint, vehicles equipped with i-Activsense utilize, among other technology, a forward sensing camera positioned near the rearview mirror along with a front radar sensor that, when working properly, activate the Smart City Brake/Smart Brake Support system to alert the driver of a possible collision. Drivers are warned of a potential crash with an object ahead via warning indicators on a vehicle's display panel and a warning sound, the suit adds, noting that if the systems deem a collision unavoidable, the car's automatic brake control is activated to reduce speed.
The plaintiffs allege that in the event a Mazda's forward-sensing camera becomes overheated, the device can malfunction and improperly activate a vehicle's Smart City Brake Support/Smart Brake Support system, which can slow down or stop a car despite the absence of "a legitimate trigger or change of collision." According to the lawsuit, the apparent braking system defect puts drivers and passengers at risk for rear end collisions and other accidents, not to mention significant injury.
The suit charges that despite possessing exclusive knowledge of the braking system problem stemming in part from its monitoring of driver complaints submitted to the National Highway Traffic Safety Administration (NHTSA), Mazda has failed to correct or disclose the existence of the issue to consumers. The case claims that while Mazda has not published a technical service bulletin pertaining to the Smart City Brake and/or Smart Brake Support systems issues, the company acknowledge in one such bullet in December 2018 that affected vehicles' front sensing cameras suffered from "poor heat radiation performance." Mazda, the plaintiffs say, has "actively conceal[ed] and/or misrepresent[ed]" the braking issue while passing along the costs associated with diagnosing and repairing the problem to proposed class members.
The plaintiffs argue that owners and lessees have overpaid for Mazda vehicles stricken by the alleged braking defect, and were deprived of the benefit of their bargain while being exposed to an increased risk of rear-end collisions. Proposed class members would not have purchased or leased their Mazdas, or would have paid less for the vehicles, had they known of the apparent issues with the automaker's Smart City Brake Support and/or Smart Brake Support systems, the suit claims.
"Since Defendants have not provided Plaintiffs and Class Members with Class Vehicles fit for the ordinary purpose for which they were sold and have not repaired the Braking Defect, Defendants have breached their express and implied warranties," the lawsuit reads.
The lawsuit looks to represent a proposed class of drivers who currently own or lease or formerly owned or leased any 2018-2020 Mazda vehicle equipped with a Smart City Brake Support or Smart Brake support system.
Last Updated on January 2, 2020 — 4:01 PM