LG Packaged Terminal Air Conditioners Prematurely Corrode in Hawaii Due to Environmental Conditions, Class Action Says
Packaged terminal air conditioner (PTAC) systems sold by LG Electronics in Hawaii are defective in that the condenser, evaporator and connective tubing all have a propensity to fail in the state's tropical climate, a proposed class action alleges.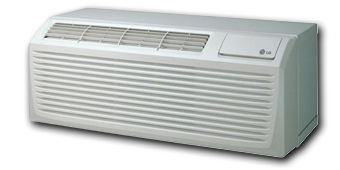 The 14-page lawsuit claims more specifically that elevated atmospheric chloride levels and other environmental conditions in Hawaii cause LG's PTAC systems to significantly and prematurely corrode and that the units are therefore unfit for sale in the state. According to the case, refrigerant leaks that develop from the "[e]xtensive corrosion" of the sealed refrigerating system's components can prevent the product from functioning properly and pose a danger to human health.
The plaintiffs, owners of condominium units in a high-rise building in Honolulu equipped with the defendants' product, further allege that once the corrosion begins, it can quickly spread to the rest of the interior of the system.
[C]omponents—including the heater, heater protections, solenoids, capacitors, wiring and hardware—have corroded as well as framing, screws, nuts and bolts of the system."

Initially filed May 10, 2021, the lawsuit was removed to Hawaii federal court on June 22. According to the notice of removal, roughly 2,700 LG PTAC units have been sold in the state, and the plaintiffs request that they be replaced with non-LG units.

Which Models Are Affected?
According to the lawsuit, the defendant sold PTAC units in Hawaii with the following model numbers, the first three of which belong to the plaintiffs:
LP073CDUC
LP123CDUC
LP153CDUC
LP***CD2B
LP***HD2B
LP***CD3B
LP***HD3B
LP***CDUC
LP***HDUC*
The suit contends that LG Electronics "knew or should have known" that its PTAC units contained an "inherent defect" that made them unfit for use in Hawaii, yet marketed, sold and shipped the units there anyway. The consumers stress that LG was aware that buyers relied on the company's judgment in selecting and selling PTAC systems suitable for the state's environmental conditions and reasonably did not expect their units to fail due to a defect.
LG's warranty against defects
According to the complaint, LG's warranty protects against defects in materials or workmanship that manifest with normal use. For one year, the warranty covers any part of the PTAC unit that fails because of a defect in materials or workmanship, and LG assures it will provide, free of charge, all labor and on-site repair services.
The warranty also covers, for a period of five years, any part of the PTAC units' sealed refrigerating system (the compressor, condenser, evaporator and all connecting tubes) in the event they fail due to a defect. For the second through fifth year from the original purchase date, LG provides that it will replace certain parts—fan motors, switches, thermostats, heater, heater protectors, etc.—should they fail due to a defect. Per the suit, the plaintiffs sent LG a warranty claim on April 30, 2021 on behalf of themselves and all other PTAC owners in Hawaii.
Who's covered by the lawsuit?
The plaintiffs seek to represent all individuals and entities in Hawaii who own LG packaged terminal air conditioner systems, specifically those with model numbers LP073CDUC, LP123CDUC, and LP153CDUC, and all PTAC units sold and installed in Hawaii on or after April 30, 2016, including model numbers LP***CD2B; LP***HD2B; LP***CD3B; LP***HD3B; LP***CDUC; and LP***HDUC*.
I don't live in Hawaii and I've experienced this problem. What can I do?
If you don't live in Hawaii and have experienced issues with your LG Electronics packaged terminal air conditioner system, you may want to contact a class action attorney in your area and start your own lawsuit. Class action lawyers typically offer free consultations and would be able to explain your legal rights and what you could potentially do next.
Get class action lawsuit news sent to your inbox – sign up for ClassAction.org's free weekly newsletter here.
Last Updated on June 24, 2021 — 9:06 AM