Copper FIT ICE Compression Garments Provide No CoQ10 Benefits, Class Action Alleges
A proposed class action claims Copper Fit has falsely advertised the apparent therapeutic, health and performance benefits of its ICE compression garments.
Want to stay in the loop on class actions that matter to you? Sign up for ClassAction.org's free weekly newsletter here.
The 32-page lawsuit says the Copper Fit ICE compression sleeves, gloves and socks at issue are made with fabric supposedly infused with CoQ10, an antioxidant naturally produced in the human body that cells use for growth and maintenance. According to the case, Copper Fit falsely claims that the CoQ10 in the ICE compression garments is released and absorbed into the body when "motion activated" by a consumer using the product and that the absorbed CoQ10 provides certain health benefits, including increased energy.
The complaint argues that Copper Fit introduced the ICE compression garments as an extension of its existing line of products to capitalize on a market niche carved out by the dietary supplement industry surrounding CoQ10 and its purported, but "questionable," health benefits.
Although CoQ10 has become one of the most popular dietary supplements in the United States, the "vast majority" of individuals do not require any additional CoQ10 for their health and well-being beyond what their bodies already produce, the suit relays.
"Little evidence" shows CoQ10 improves athletic performance, lawsuit says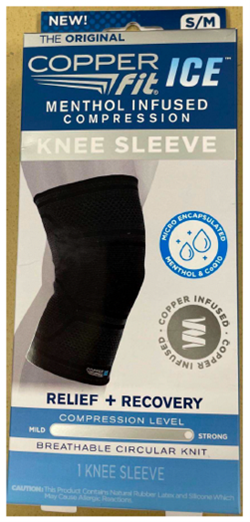 Copper Fit first announced its ICE garments in a May 2020 tweet, stating that the products use "micro-encapsulation technology" to deliver "the cooling sensation of Menthol and the energizing properties of CoQ10 with every move you make," the filing relays. The complaint says that, since then, the company has used identical or similar representations to advertise the garments on its websites, product packaging, social media and other online retail outlets.
The complaint explains that because CoQ10, or Coenzyme Q10, is involved in the body's energy production, it is believed that CoQ10 dietary supplements—capsules, chewable tablets, liquid syrups, wafers or IVs—can help improve physical performance. According to the Linus Pauling Institute's Micronutrient Information Center at Oregon State University, however, there exists little evidence that CoQ10 supplements improve athletic performance in healthy individuals.
In light of this, CoQ10 supplement manufacturers have faced litigation for allegedly overstating the effectiveness of their products, especially since an individual must achieve "effective or optimum" CoQ10 blood levels to realize any benefits of CoQ10 supplementation "at a cellular level," the case says. Importantly, CoQ10, in its raw form, is "a crystalline powder that is insoluble in water, and poorly soluble in fat," meaning it is not easily absorbed even when taken orally, much less "from fabric through the skin," the lawsuit emphasizes.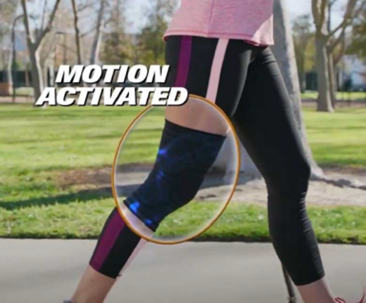 The plaintiff, a California consumer, says she bought a Copper Fit ICE Plantar Fasciitis Ankle Sleeve in October 2022 after reading an online advertisement stating that the CoQ10 infused in the fabric of the product is released and absorbed into the human body when motion-activated and that the absorbed CoQ10 provides health benefits such as increased energy. The plaintiff claims that when purchasing the ankle sleeve on Amazon.com, she relied on the packaging statements that said the product provides "RELIEF + RECOVERY," contains "MICRO ENCAPSULATED MENTHOL & COQ10" and "PROMOTES ENERGY RECOVERY."
The plaintiff says, however, that she would not have purchased the ankle sleeve, or would have paid less for it, had she known that Copper Fit's products were mislabeled and misrepresented.
Copper Fit has a history of making false claims, lawsuit says
This isn't the first time Copper Fit has been accused of making false claims about the effectiveness of its compression products.
In 2014, Copper Fit launched an "extensive and nationwide" marketing campaign, which involved notable brand ambassadors such as Super Bowl champions Brett Favre and Jerry Rice and actress Gwyneth Paltrow, to promote its now-ubiquitous copper-infused compression clothing, the suit says. According to the case, the campaign implied that the copper infused into its products is absorbed into the human body and provides "essential" and "therapeutic" benefits.
Per the suit, however, such representations were false in that the copper infused into the garments was not absorbed into the human body, and even if copper was absorbed into a consumer's skin, it would provide no therapeutic, health or performance benefits.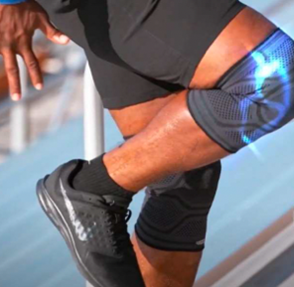 Indeed, proposed class action lawsuits filed in May and August 2015 alleged that Copper Fit had falsely advertised that its copper-infused compression products could relieve pain, alleviate muscle and joint soreness, prevent strain and fatigue, reduce swelling and improve recovery time. Although the suits were dismissed—as was a May 2022 case against Copper Fit—they both had merit, the lawsuit contends.
The filing adds that in 2015, Copper Fit competitor Tommie Copper, Inc. agreed to pay $1.35 million to settle a complaint filed by the Federal Trade Commission and $750,000 to settle a class action lawsuit, both claiming that the company falsely advertised its copper-infused compression clothing in a similar manner to Copper Fit.
The case alleges that despite its history of litigation, as well as revisions to its therapeutic and health claims in the wake of the 2015 lawsuits, Copper Fit continues to make false and misleading claims about its ICE compression garments.
Which Copper Fit products are mentioned in the lawsuit?
The lawsuit claims the following ICE compression garments are misrepresented as providing health benefits from motion-activated CoQ10:
Copper Fit ICE Plantar Fascia Ankle Sleeve;
Copper Fit ICE Compression Knee Sleeve;
Copper Fit ICE Compression Gloves;
Copper Fit ICE Compression Elbow Sleeve;
Copper Fit ICE Compression Socks; and
Copper Fit ICE Compression Back Support.
Who does the lawsuit aim to cover?
The lawsuit looks to represent anyone who, within the fullest period of law, purchased Copper Fit ICE products in California.
What if I don't live in California?
At this time, the lawsuit is only looking to cover California residents. If you live in another state and want to take legal action, you may want to consider reaching out to an attorney to find out more about starting a class action lawsuit.
How do I join the lawsuit?
There's usually nothing you need to do to join or be included in a proposed class action lawsuit when it's first filed. If and when a class action settles, those who are covered by the suit, called "class members," should receive a direct notice of the deal containing details about what to do next, which may involve filing a claim form online or by mail.
Until then, those who want to stay in the loop on class action lawsuit and settlement news should sign up for ClassAction.org's free weekly newsletter.
Camp Lejeune
Camp Lejeune residents now have the opportunity to claim compensation for harm suffered from contaminated water.
Read more here: Camp Lejeune Lawsuit Claims
Stay Current
Sign Up For
Our Newsletter
New cases and investigations, settlement deadlines, and news straight to your inbox.
Last Updated on February 17, 2023 — 4:21 PM