Class Action: Pyrex Glassware Suffers from Defect Causing It to Shatter with Extreme Temperature Changes [UPDATE]
Last Updated on March 6, 2020
Update – March 6, 2020 – Lawsuit Voluntarily Dismissed
The proposed class action detailed on this page has been voluntarily dismissed by the plaintiff.
According to a March 3 docket entry, United States District Judge Robert Blakely granted the plaintiff's motion to voluntarily dismiss the suit without prejudice in part. The lawsuit is dismissed with prejudice with regard to the named plaintiff only, the docket entry states.
Want class action updates sent to your inbox? Sign up for ClassAction.org's newsletter here.
The makers of Pyrex-brand glassware are on the receiving end of a proposed class action lawsuit. Three consumers allege a switch from one type of glass to another is responsible for the popular kitchen product's inability to withstand extreme temperature changes as advertised. According to the 64-page complaint against defendants Corelle Brands, LLC and Corelle Brands Holdings, Inc., all Pyrex glassware suffers from a dangerous defect that may cause the products to spontaneously shatter when exposed to temperature changes consumers should reasonably expect the products to withstand based on their history and advertising.
"Corelle Brands' Pyrex Glassware cannot be used safely for its intended purpose of preparing meals at home," the lawsuit states.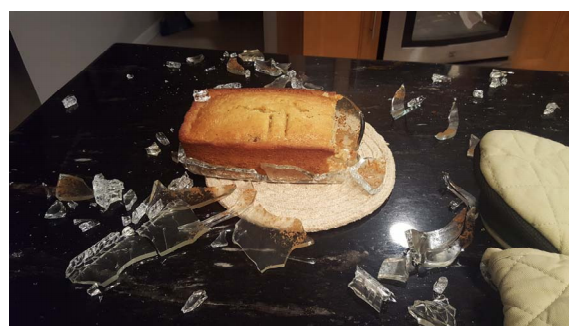 Oven to Ice Box and Back: Borosilicate Glass Versus Silicate Glass
Filed in Illinois federal court, the lawsuit dates the supposed defect back to 1998, when Corelle Brands, then known as World Kitchen, LLC, started making its Pyrex glassware from partially tempered soda lime silicate glass rather than with borosilicate glass. The case points out the original patent for Pyrex, filed in 1919 by its former parent company, Corning Glass Works, states the products would be comprised of borosilicate glass "due to its high coefficient for thermal endurance."
"This makes borosilicate glass very resistant to thermal shock—or maximum change in surface temperature which a material can withstand without cracking, breaking, shattering, or exploding," the case explains.
Soda lime silicate glass, on the other hand, is described by the lawsuit as the form of commercial glass that's the cheapest to produce. Predictably, soda lime silicate glass has a higher propensity for cracking, breaking, shattering, or even exploding when exposed to significant temperature changes, the case says.
The lawsuit charges the defendants knew or should have known of the alleged defect, yet marketed, advertised and sold Pyrex glass cookware anyway without making any distinction between older borosilicate glass products and those made of newer, frailer soda lime silicate glass. Consumers nationwide would not have bought the affected Pyrex products—or would have paid far less for them— the complaint argues, had they known of the likelihood of catastrophic failure (not to mention the presumable loss of delicious re-heated leftovers).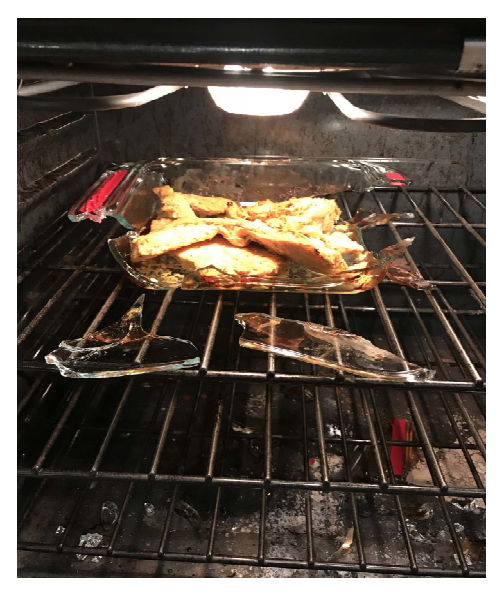 What Kind of Temperature Changes Are We Talking About Here?
Ninety-nine degrees, the suit says. According to the lawsuit, when soda lime Pyrex is exposed to a temperature change of roughly 99 degrees—such as when placing a hot Pyrex glassware item on a room-temperature trivet—fracturing, breaking or exploding can occur. The same can happen when leaving Pyrex glassware in an oven to cool down, the case adds. On the other hand, Pyrex made of traditional borosilicate glass is much more resistant to thermal shock, as it can withstand temperature changes in the neighborhood of 333 degrees Fahrenheit, according to the suit.
Was There Any Recall Announced for Pyrex Glassware Products?
To date, Corelle Brands has not issued any recall for its Pyrex glassware products.
Alleged Attempts to Discredit Thermal Shock Reports
A portion of the complaint is dedicated to elaborating on a study that examined the differences in thermal endurance between borosilicate glass and soda lime silicate glass. Dr. Richard Bradt, a materials scientist at the University of Alabama whose expertise is in glass, conducted an independent experiment with others in the field to pinpoint the thermal shock resistance of both types of glass, the lawsuit says, and discovered the respective 99-degree and 333-degree thresholds.
In 2012, the defendants allegedly attempted to discredit the findings of Dr. Bradt and his colleagues, going so far as to sue the scientists and a publication over alleged Illinois Deceptive Trade Practices abuses. That trial did not go the defendants' way, the lawsuit notes:
"After a bench trial, in which Corelle Brands presented neither credible testimony nor admissible evidence to prove the falsity or misleading nature of any of Dr. Bradt's findings, the court ruled in favor of Dr. Bradt and his co-defendants. The court found no evidence refuting Dr. Bradt's findings that the thermal shock resistance of Corelle Brands' Pyrex brand soda lime silicate glass cookware is only 99°F, stating that "nothing in the record establishes that this value is false."
The defendants continue their attempts to discredit Dr. Bradt and subsequent consumer reports regarding the alleged defect with Pyrex glassware, according to the complaint, which points to a section on Corelle Brands' website titled "The Truth About Pyrex."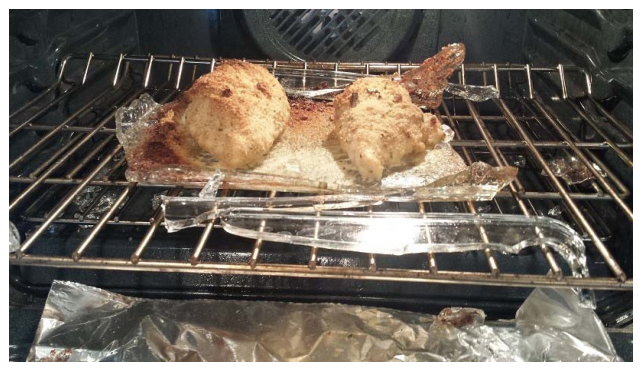 Who's Covered by this Lawsuit?
The lawsuit looks to cover a nationwide class of consumers as well as subclasses consisting of consumers in New York, Florida and Michigan who purchased or bought Pyrex glassware made from soda lime silicate glass.
How Can I Join this Lawsuit?
As with just about every class action case, consumers do not have to do anything to be a part of this lawsuit. It can take months or even years for a proposed class action to work its way through the legal system. The best we can suggest is to sit tight and check back with ClassAction.org for updates.
The complaint can be read below.
Last Updated on March 6, 2020 — 10:03 AM