Class Action: 'Defective' Baby Brezza Formula Mixers Produce 'Watered Down' Baby Formula
A proposed class action lawsuit has been filed against the makers of the Baby Brezza Formula Pro and Formula Pro Advanced automatic formula mixing machines.
According to the case, Baby Brezza Enterprises LLC and its two parent companies have continued to market and sell the products—which are advertised as being able to mix the "perfect" amount of baby formula and water—despite knowing that the machines routinely mix less formula than required.
The plaintiff, who says his daughter lost weight and required medical attention after being fed formula mixed by one of the Baby Brezza products, claims the devices could seriously endanger babies' health by mixing "watered down formula" that fails to provide proper nutrition.
Baby Brezza's Allegedly False Advertising Claims
According to the case, the Baby Brezza Formula Pro and Formula Pro Advanced products are marketed as having "[p]atented mixing technology" that "automatically mixes formula and water to perfect consistency."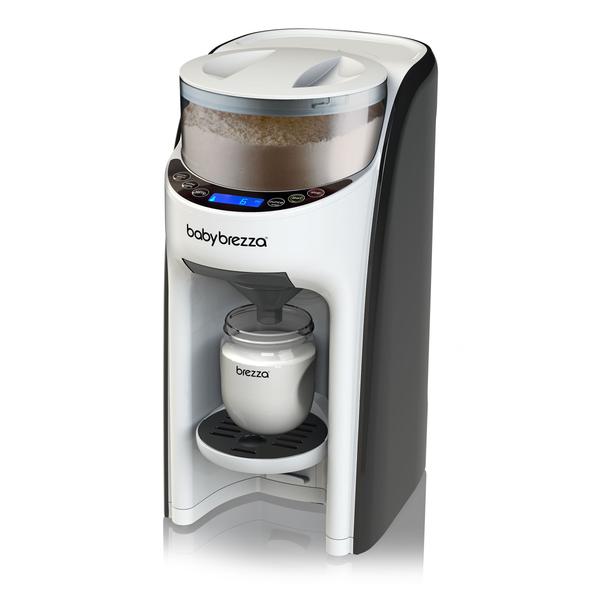 The lawsuit alleges, however, that the mixers are afflicted by a defect that routinely causes them to mix less formula than required to meet a baby's nutritional needs. The plaintiff alleges that the product's failure to perform as advertised is likely a widespread issue and could have devastating consequences for babies whose parents use the Baby Brezza Formula Pro or Formula Pro Advanced. According to the lawsuit, poor nutrition and excessive amounts of water can lead to "physical and/or mental complications, injuries, as well as medical expenses."
Case Claims Baby Brezza Has Known of the Defect for Years
According to the lawsuit, the defendants have received "numerous complaints over the years" from consumers who experienced mixing problems with their Baby Brezza Formula Pro and Formula Pro Advanced products. Despite being fully aware of the potential mixing defect, the companies have failed to notify purchasers, recall the machines, or take any other steps to ensure the protection of children whose parents bought the devices.
"As a result," the complaint reads, "the Plaintiff's child and other children have received poor nutrition while being fed formula that was mixed by the Formula Pro and Formula Pro Advanced, leading to associated complications and injuries."
Who Is the Lawsuit Looking to Cover?
The case seeks to cover anyone in New York who purchased a Baby Brezza Formula Pro or Formula Pro Advanced.
What About People in Other States?
This lawsuit was specifically filed in New York state court, but that doesn't mean other cases can't be filed. If you don't live in New York but you purchased a Baby Brezza formula mixing product, you may want to reach out to a local attorney to find out about your legal rights and options.
Check out this page to find out what's involved with starting a new class action lawsuit.
How Do I Join the Class Action?
Typically, you don't need to do anything to join a class action lawsuit. If the parties end up reaching a deal, class members should receive notification of the settlement with instructions on what to do next.
In the meantime, you can stay on top of class action news by signing up for ClassAction.org's newsletter here.
Last Updated on February 12, 2020 — 11:02 AM