Class Action Claims Simply Nourish 'Natural' Pet Food Contains Synthetic Ingredients
A proposed class action filed this week claims the Simply Nourish line of pet food products may not be as healthy as consumers are led to believe.
Filed against Simply Nourish Pet Food Company LLC and PetSmart Inc., the lawsuit claims that although Simply Nourish products are represented and advertised by the defendants as "natural" pet food, the products actually contain a slew of synthetic ingredients that buyers would never expect to be present in the dog and cat foods.
The case claims the defendants have attempted to capitalize on consumers' desire to feed their pets natural food products, stressing that many pet owners believe "natural" food is safer and healthier for their pets and will therefore pay a premium price for products advertised as such.
The plaintiff argues that the defendants have intentionally deceived consumers with respect to Simply Nourish products by falsely advertising the line of pet food "with reckless disregard for the truth."
"Natural" vs. Synthetic
The lawsuit, which follows a trend of other suits filed against pet food companies over similar allegations, claims consumers are misled by representations on Simply Nourish products' packaging that the dog and cat foods are "natural."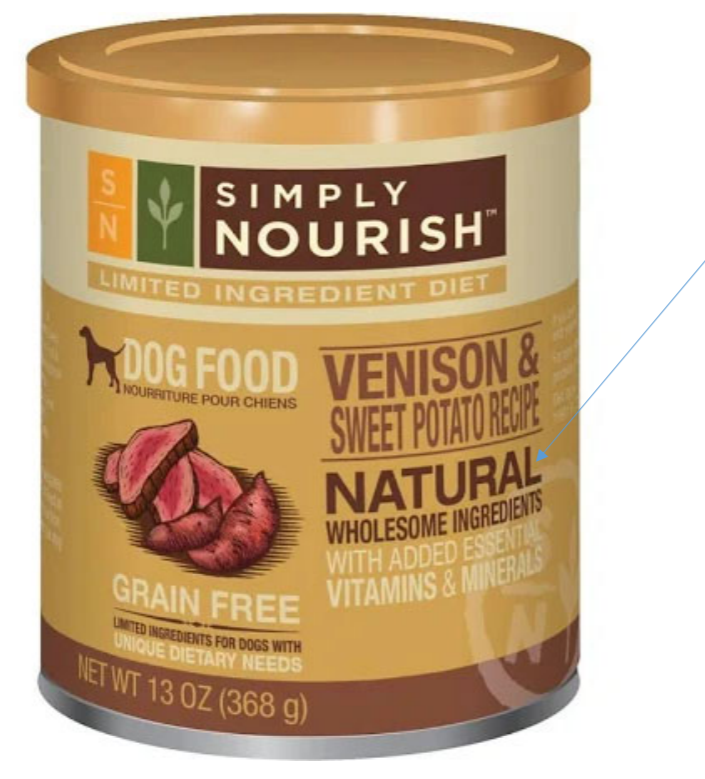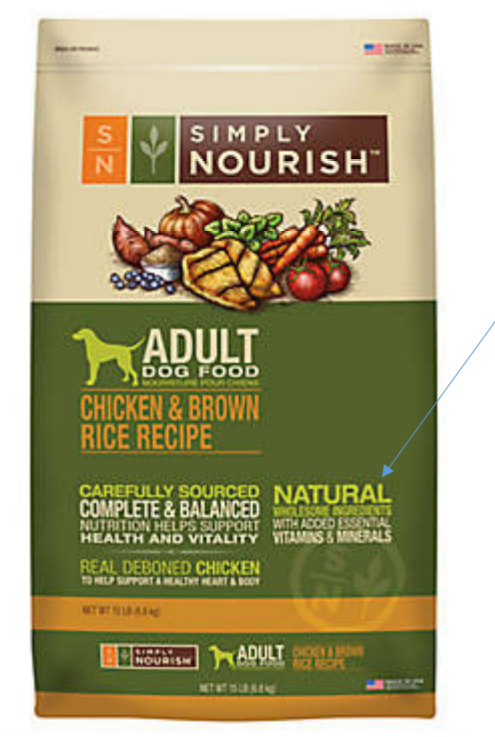 According to the case, consumers who view the word "natural" on the front of pet food labels reasonably expect such products to contain only naturally sourced ingredients—and, by extension, to be free from non-natural, synthetic ingredients.
Citing a decision tree published by the U.S. Department of Agriculture, the lawsuit explains that a substance can be considered "natural" only if:
It is "manufactured, produced, or extracted" from a natural source; and
It has not undergone a chemical change that rendered it "chemically or structurally different than how it naturally occurs"; or
The chemical change was the result of a naturally occurring biological process, such as fermentation, composting, heating, or burning.
According to the case, Simply Nourish products do not meet the above requirements in that they contain various synthetic ingredients. Consumers looking to purchase the products "lack the meaningful ability to test or independently ascertain or verify" that the pet foods are "natural" and must therefore rely on the packaging's representations, the suit alleges.
"Consumers would not know the true nature of the ingredients merely by reading the ingredients label," the lawsuit states.
The suit claims the defendants have intentionally engaged in a "false, deceptive, and misleading" advertising campaign to sell their products for a premium price as compared to similar pet food products that do not claim to be "natural."
What Synthetic Ingredients Do the Products Allegedly Contain?
According to the lawsuit, Simply Nourish pet food products contain a slew of synthetic ingredients, including the following:
Niacin
Thiamine Mononitrate
Riboflavin
Citric Acid
Tocopherol (Tocopheryl Acetate)
Calcium Carbonate
Folic Acid
Manganese Sulfate
Ascorbic Acid
Xanthan Gum
Potassium Chloride
Tricalcium Phosphate
Dicalcium Phosphate
Zinc Oxide
Glycerin (Vegetable)
Which Simply Nourish Products Are Named in the Lawsuit?
According to the case, at least 99 Simply Nourish foods and treats for dogs, cats, puppies, and kittens have been falsely advertised as "natural" products. The full list of products can be read in the complaint embedded below.
Who Does the Case Look to Cover?
The lawsuit seeks to represent anyone who purchased a Simply Nourish product during "the applicable statute of limitations period."
How Do I Join the Lawsuit?
You typically don't need to do anything to join a class action lawsuit. If this case moves forward and settles, anyone affected should receive notice of the settlement. Until then, make sure you hold onto any receipts you have.
Want class action news and updates sent to your inbox? Sign up for ClassAction.org's newsletter here.
Last Updated on March 30, 2020 — 4:03 PM