U.S. Steel Hit with Securities Class Action Centered on Troubles from Arising from 'Carnegie Way' Cutbacks
Last Updated on April 26, 2019
Bieryla v. United States Steel Corporation et al
Filed: April 24, 2019 ◆§ 2:19cv468
U.S. Steel and its top brass face allegations of fraud stemming from the implementation of the "Carnegie Way," a process purportedly aimed at getting the co. back to profitability.
A proposed class action looks to recover billions of dollars in losses allegedly suffered by United States Steel Corporation (U.S. Steel) shareholders that the lawsuit claims resulted in part from the "Carnegie Way," an apparent sham named after co-founder Andrew Carnegie that aimed to make the corporation profitable again but instead caused significant production issues.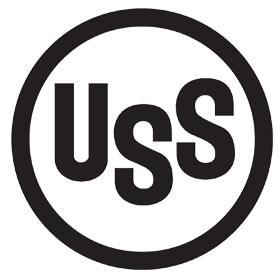 The suit, which looks to cover those who bought or otherwise acquired U.S. Steel securities between January 27, 2016, and April 25, 2017, explains that defendant Mario Longhi, U.S. Steel's former CEO, brought in an outside advisory company in 2014 to implement a "transformational process" to make U.S. Steel profitable again. This process was dubbed the "Carnegie Way" and reportedly consisted of, in short, beefing up employee engagement with the program, making proactive improvements to the company's manufacturing operations and facilities, and achieving "operational excellence," which had to do with process improvements that could save the company money.
The lawsuit, citing "confidential witnesses," says the Carnegie Way was a sham. It was widely known throughout U.S. Steel, according to the case, that of the three elements of the Carnegie Way, only "operational excellence"—the measure centered around cutting costs—was ever actually implemented. The defendants, who in addition to U.S. Steel and Longhi include current president and CEO David Burritt and general manager of investor operations Dan Lesnak, "severely curtailed the maintenance initiative" because of how much it would cost, the case says. At the same time, the company, according to a source cited in the suit, apparently adopted a motto of "don't buy, get by." These words were a directive to plant managers, who were allowed only to buy parts when necessary and had to rig machines together to keep them operational.
The shambolic Carnegie Way, along with extreme cost-cutting measures and a deteriorating steel market in 2015, left U.S. Steel with what the lawsuit describes as a "skeleton crew of inexperienced plant employees" who had no knowledge of maintaining or repairing equipment and were required to work up to 90 hours per week. A side effect of U.S. Steel's personnel weaknesses, the lawsuit continues, were "severe unplanned outages," resulting in lost production; production delays; and "at least a 20 percent" dip in product output stemming from equipment that had malfunctioned and was rendered inoperable.
The decisions that led up to all this, combined with the unplanned outages and financially rooted mechanical disrepair, resulted in "thousands of tons of missed steel production" during the class period, the complaint says.
Despite possessing knowledge that U.S. Steel was handcuffed by significant and costly unplanned outages and production delays, the defendants, the lawsuit stresses, repeatedly assured investors that the Carnegie Way was working. Morever, U.S. Steel and its top brass, the case says, claimed to investors that the Carnegie Way was "much more than a cost cutting initiative."
"According to confidential sources, extreme cost-cutting was in reality the only Carnegie Way initiative that the defendants implemented," the complaint reads, noting that despite the improvement of the global steel economy in 2016, U.S. Steel was unable to take advantage of favorable market conditions due to ballooning repair costs and unplanned outages.
But the saga presented by the lawsuit doesn't end there. Two months before U.S. Steel first hinted that it was experiencing unplanned outages, the company conducted what the lawsuit calls a "well-timed" secondary offering of 21.7 million shares to unsuspecting investors, which netted the company $482 million. The shares were sold despite U.S. Steel's awareness of the hard truth that the company would have to undertake a "large," multi-year "asset-revitalization" in order to restore its former position.
The crux of the case, however, is what allegedly went on behind closed doors away from the eyes of the stock market:
"While concealing the true state of U.S. Steel's business from the market, defendants Longhi and David Burritt began on November 23, 2016 to dump approximately 57% and 64% of their personal holdings of U.S. Steel stock, respectively. These defendants collectively sold 699,671 shares for proceeds of approximately $25 million over eight trading days. Prior to this neither Longhi nor Burritt had sold a single share of their U.S. Steel stock."
It wasn't until April 25, 2017, when U.S. Steel announced its first quarter results for that year, that the truth emerged
"While the market was expecting the Company to turn a strong profit, the defendants announced a 'surprise' net loss of $180 million, or $1.03 per diluted share. Commenting on results, U.S. Steel Chief Executive Officer Mario Longhi said, '[w]hile our segment results improved by over $200 million compared with the first quarter of 2016, operating challenges at our Flat-Rolled facilities prevented us from benefiting fully from improved market conditions' (emphasis added)."
The release of this news saw a more than 27 percent drop in U.S. Steel Stock, the case says, reportedly the steepest decline since 1991.
The lawsuit can be read below.
Last Updated on April 26, 2019 — 4:04 PM