Nomatic Sued Over Allegedly Unlawful Marketing Text Messages
A proposed class action lawsuit claims accessory retalier Nomatic, LLC sent unlawful telemarketing text messages to consumers.
A Florida man has filed a proposed class action lawsuit against Nomatic, LLC after receiving telemarketing text messages that he claims were unlawfully sent by the accessory retailer.
The plaintiff claims Nomatic, which sells "minimalist products" such as travel bags, backpacks, watches, notebooks, and wallets, began sending him automated marketing texts in October 2019.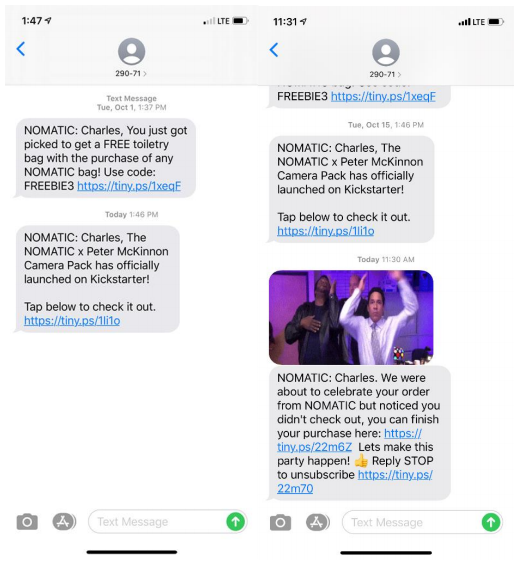 According to the lawsuit, the texts were sent using automated dialing technology for non-emergency purposes and without the plaintiff's permission, which the case claims is illegal under the Telephone Consumer Protection Act (TCPA). The plaintiff, noting that his phone number has been listed on the National Do Not Call Registry since 2011, alleges that "[a]t no point in time" did he ever provide Nomatic his consent to receive the automated texts.
The lawsuit claims the messages, which were sent from the short code 290-71, were likely sent to "thousands" of other consumers "without any human involvement."
Last Updated on January 13, 2020 — 4:01 PM