More than a Dozen GM Vehicle Models Suffer from Violent Transmission 'Shake' Defect, Class Action Alleges
Last Updated on June 26, 2019
Duffy et al v. General Motors Inc.
Filed: June 25, 2019 ◆§ 2:19cv11875
According to a proposed class action, more than a dozen GM vehicles - Chevys, Cadillacs and GMCs - are stricken with a transmission defect that affects gear shifting.
General Motors vehicles manufactured between 2015 and 2018 and equipped with either the 8L90 or 8L45 eight-speed automatic transmission are at the center of a proposed class action filed against the automaker in Florida.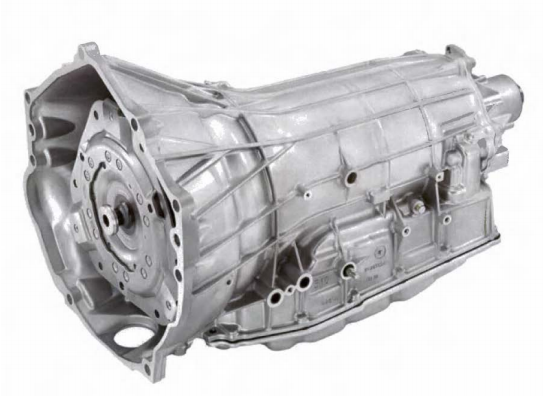 Seven named plaintiffs allege the transmissions suffer from a defect that can manifest when a driver attempts to accelerate or decelerate. According to the lawsuit, the driver will experience upon acceleration or deceleration a "significant shake, shudder, jerk, clunk or 'hard shift'" when the transmission changes gears, something that the case says can also occur when a vehicle accelerates in a single gear. The suit adds that the shake can be so violent that drivers "feel as though they have been hit by another vehicle."
The lawsuit claims the following vehicle models are stricken with the defect:
2015-2019 Chevrolet Silverado;
2017-2019 Chevrolet Colorado;
2015-2019 Chevrolet Corvette;
2016-2019 Chevrolet Camaro;
2015-2019 Cadillac Escalade and Escalade ESV;
2016-2019 Cadillac ATS, ATS-V, CTS, CT6 and CTS-V;
2015-2019 GMC Sierra, Yukon, Yukon XL and Yukon Denali XL; and
2017-2019 GMC Canyon.
Per the case, the defect stems from friction issues that arise within a transmission, which can cause hydraulic systems and gears to function improperly and circulate metal shavings throughout the transmission. The damage can eventually escalate to the point where components of a transmission, including the torque converter, valve body, or even the transmission itself, must be replaced.
As the lawsuit tells it, General Motors deliberately failed to disclose the transmission defect to owners and lessees of the aforementioned vehicles. The company "has known about the transmission defect for years," the lawsuit says, and has put out 13 versions of a technical service bulletin related to the shifting problem, none of which contain a true fix for the defect. The case posits that GM is playing the situation close to the vest until proposed class members' warranties are up. From the complaint:
"While the problem is known, the solution is not. None of GM's suggested repairs have remedied the problem. Some recent repair orders found by Plaintiffs' counsel note that 'GM is aware of concern and a release date of late January/February to correct issue.' Another noted, 'no repair available until quarter 1 in 2019.' But current purchasers and lessees should not have to cross their fingers for a fix, and prospective customers should be told of GM's awareness of a defect. Presently, it appears GM is merely biding time until its warranty expires."
The plaintiffs look to certify classes of consumers in Florida, California, Illinois, New York, Oklahoma and Texas who bought or leased any of the above-mentioned vehicles equipped with either an 8L90 or 8L45 automatic transmission.
Last Updated on June 26, 2019 — 2:06 PM