Class Action Lawsuit Alleges Garmin Is 'Self-Dealing' in Fine Print Outlining 'Lifetime Maps & Traffic' Terms
Last Updated on May 22, 2019
Mcvetty v. Garmin USA, Inc.
Filed: May 22, 2019 ◆§ 7:19cv4706
A class action case claims Garmin's promises of "Free Lifetime Maps and Traffic" are subject to arbitrary decisions made by the company on a device's "useful" lifespan.
Garmin USA, Inc. finds itself as the defendant in a proposed class action wherein a consumer claims the company used promises of "Free Lifetime Maps and Traffic"—handcuffed to overly restrictive terms and conditions—to induce unsuspecting consumers into buying its navigation devices.
Front and center in the 19-page complaint is Garmin's packaging for its navigation products, which displays a "call-out" in the upper-left corner prominently stating "Free Lifetime Maps & Traffic" or, depending on the device model, "Free Lifetime Maps."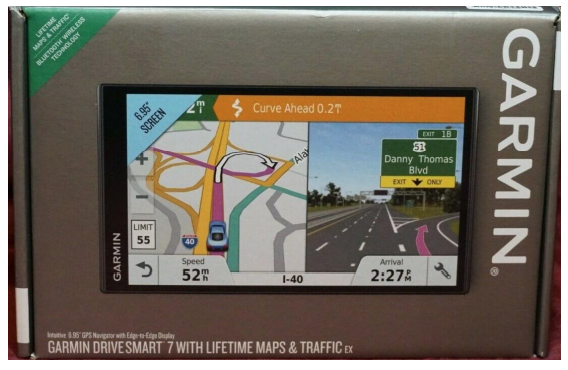 Garmin's representations of "lifetime maps and traffic" for certain devices—such as the Drivesmart, Nuvi, Drive, and DriveAssist—is misleading, the lawsuit alleges, because the company has not made the actual terms of the lifetime maps and traffic updates adequately available to consumers. According to the suit, the warranties stipulating that Garmin's products can receive lifetime map and traffic updates are "unambiguous and did not disclaim the provision of this feature in any conspicuous or prominent fashion."
The terms and conditions of Garmin's "lifetime maps and traffic" promise, the case says, are far more restrictive than the company lets on. With regard to traffic, Garmin allegedly buries within the fine print that beyond traffic content being unavailable in certain areas, the feature extends only for "the useful life of your Garmin traffic receiver," i.e. the period during which the receiver "(a) has the required technical capabilities" to obtain traffic data and "(b) is capable of operating as intended without major repairs." When it comes to lifetime maps, the lawsuit goes on, Garmin's terms and conditions again stick on a device's "useful life," the period in which the company itself determines whether a device has sufficient memory and operating capacity.

At the end of the day, the case summarizes, Garmin's terms and conditions allow it to arbitrarily discontinue the "lifetime maps and traffic" service by giving the company sole control over deciding when a device lacks sufficient memory capacity to utilize and receive updates.
"This is self-dealing and deceptive because whether or not the Products will retain the memory capacity to continue with updates is entirely dependent upon the prior updates distributed by the defendant to consumers," the case reads.
Consumers may not have paid as much for the devices tagged with the claim of "lifetime maps and traffic" had they known the promise was "illusory," the suit states.
Last Updated on May 22, 2019 — 4:05 PM