Class Action Challenges Molekule's Claims that Air Purifiers Can 'Destroy' Pollutants [UPDATE]
A lawsuit aims to challenge Molekule, Inc.'s marketing claims that its "Air" brand air purifiers can "destroy" germs and "eliminate" indoor air pollution.
April 23, 2021 – Lawsuit Stayed, Sent to Arbitration
United States District Judge Allyne R. Ross has sent the proposed class action detailed on this page to arbitration.

In a 17-page order staying, essentially suspending, the lawsuit pending the outcome of arbitration, Judge Ross granted Molekule's motion to compel arbitration on the grounds that the company's terms and conditions—which consumers are presented with upon creating an account on the Molekule website—contain an arbitration provision. The order states that the plaintiff was required to create an account on Molekule's website in order to purchase replacement air purifier filters.
"Thus, because I find that [the plaintiff] unambiguously (and, apparently, undisputedly) assented to the 2018 [Terms & Conditions] and that he was, at the very least, on inquiry notice of its terms, which included the arbitration provisions, I determine that the parties entered into an agreement to arbitrate, and [the plaintiff] is bound by its terms," Judge Ross wrote.
A proposed class action lawsuit aims to challenge Molekule, Inc.'s marketing claims that its "Air" brand air purifiers can "destroy" germs and "eliminate" indoor air pollution.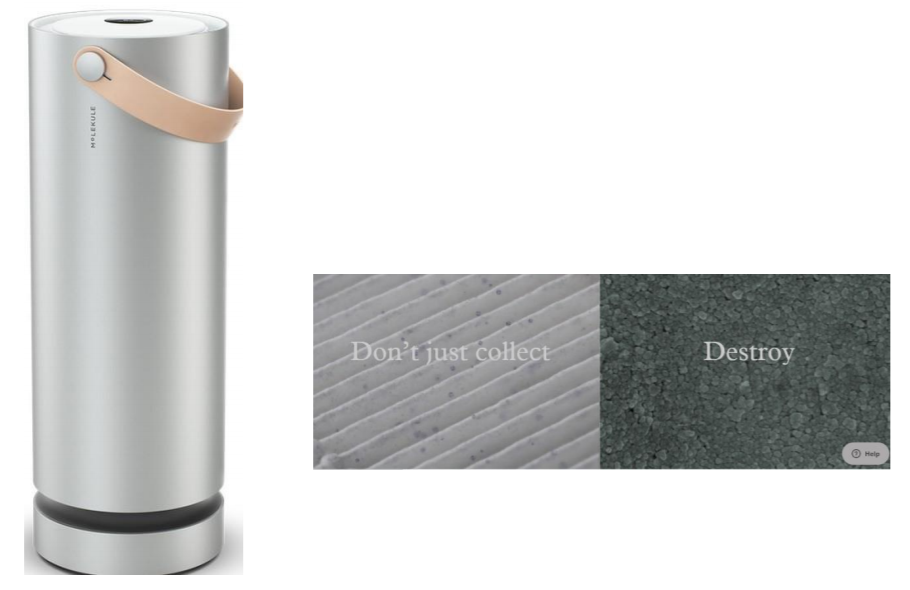 The lawsuit begins by stating that indoor air pollution and air quality are a major concern for consumers, particularly those who suffer from asthma or allergies. Molekule markets to these consumers by advertising its Air purifiers as "highly effective" at improving indoor air quality, going so far as to claim that the products can outright eliminate indoor air pollution, the case says.
According to the suit, however, Molekule's statements—in particular that the technology used in its Air products can eliminate dust, pollen and other contaminants and is superior to HEPA (High Efficiency Particulate Arresting) air purifiers—are false and misleading. Contrary to the defendant's claims, Molekule's Air purifiers do not remove indoor air impurities to the extent advertised and cannot perform as the defendant represents, the lawsuit alleges.
Per the complaint, Molekule touts on its website that the nanotechnology in Air purifiers "destroys pollutants at the molecular level," pointing to a number of statistics that purport to show the product can, for example, destroy "3.4 million black mold spores in 50 minutes," "1 million allergens in 4 minutes," "3.4 million ms2 viruses in 2 minutes," and "3.7 million bacteria in 5 minutes." According to the lawsuit, the defendant further asserts that Air purifiers' filter technology, PECO (photoelectrochemical oxidation), "outperforms" HEPA filters "in every category of pollutant."
The plaintiff charges, however, that Molekule's advertising and marketing claims have steered consumers wrong with regard to the Air purifier's capabilities.
"Defendant's branding, advertising and packaging of the Product is designed to – and does – deceive, mislead, and defraud consumers," the complaint claims.
According to the suit, the defendant sold more Air purifiers at higher prices than it otherwise would have absent its false representations that the product could "destroy" pollutants and perform better than HEPA purifiers.
The plaintiff claims he and proposed class members—anyone who purchased the Air purifier "during the applicable statutes of limitations"—would not have bought the products, or would have paid less for them, had they known the truth about the defendant's representations.
Get class action lawsuit news sent to your inbox – sign up for ClassAction.org's newsletter here.
Last Updated on April 23, 2021 — 2:11 PM