Class Action Alleges GNC Sold Amphetamine-Contaminated Grenade – Thermo Detonator Dietary Supplement
Last Updated on February 27, 2019
Rossi v. General Nutrition Corporation et al.
Filed: February 27, 2019 ◆§ 1:19-cv-01417
GNC and Grenade USA face a class action lawsuit filed by a man who claims he almost died after ingesting an amphetamine-contaminated dietary supplement.
An Illinois consumer alleges in a proposed class action lawsuit that the Grenade – Thermo Detonator weight loss supplement he purchased from defendant General Nutrition Corporation (GNC) in 2017 "almost killed him" because the product was laced with "amphetamines or an amphetamine type substance." According to the 58-page lawsuit out of the Northern District of Illinois, the allegedly contaminated dietary supplement manufactured by defendant Grenade USA, LLC and sold by GNC contained dangerous amounts of Yohimbe Bark extract or, alternatively, bitter orange extract. Per the plaintiff's account, GNC did little to ensure the apparently dangerous product was removed from store shelves.
In the so-called origin story published on its website, defendant Grenade USA, LLC claims that its Grenade – Thermo Detonator is an effective dietary supplement that can produce "explosive" results, "like a grenade." Among other boasts, the product, which according to the suit has been banned in Canada since 2008 and sold elsewhere without certain potentially harmful ingredients, is purported by its maker to combine "scientifically researched ingredients designed to target body fat and preserve maximum lean muscle," the suit explains.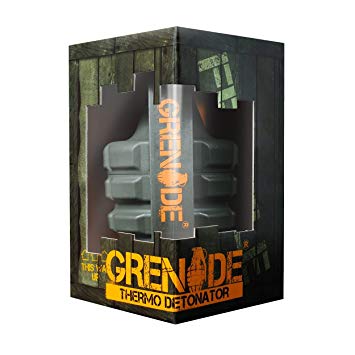 Bitter orange extract, the case goes on, contains synephrine and octopamine, substances that have allegedly been banned by the NCAA. Synephrine has a chemical structure similar to that of ephedrine, a weight loss product banned by the FDA in 2014, the lawsuit says, and has been linked to life-threatening side effects such as hypertension, variant angina, cardiac arrest, ventricular fibrillation, and, in some instances, sudden death. Octopamine, which is also found in bitter orange extract, has been banned by the World Anti-Doping Agency, the case claims.
Further, the UK's Medicines and Healthcare Products Regulatory Agency (MHRA), according to the suit, determined as far back as 2012 that bitter orange extract was not suitable for use in non-prescription drugs, due in part to its close relation to ephedra. Further still, Yohimbe Bark Extract is banned in the United Kingdom, the suit says, and available only with a prescription.
Per the plaintiff, the lawsuit says the man purchased a bottle of Grenade – Thermo Detonator in the fall of 2017 from a Mount Prospect, Illinois GNC store. The man claims he reviewed the product information on the bottle's packaging and saw no mention of "adulterated amphetamine-like ingredients" that may not be lawful for use in dietary supplements. In November 2017, the lawsuit says, the plaintiff experienced an adverse reaction after taking the supplement and was rushed to the emergency room. According to the case, the plaintiff stopped breathing while in transit to the hospital, and toxicology tests showed he tested positive for amphetamines despite affirming to hospital staff he had never knowingly ingested any amphetamines "in the days or weeks leading up to" his adverse reaction.
The defendants, the plaintiff alleges, concealed the dangerous nature of Grenade USA's dietary supplement, and GNC "failed and/or refused" to remove the Grenade – Thermo Detonator from store shelves and its website despite "more than four dozen" reports of adverse reactions.
Last Updated on February 27, 2019 — 3:02 PM