Certain BMW Motorcycles Sold with Defective Gear Indicators, Class Action Case Alleges
Casey v. Bmw of North America, Llc
Filed: July 5, 2019 ◆§ 2:19cv14761
A class action claims some 2003-2009 model year BMW motorcycles are equipped with defective gear indicators.
A proposed class action lawsuit out of New Jersey alleges certain 2003-2009 F, K, G, R, HP2 and S series BMW motorcycles, i.e., class motorcycles, have been sold with defective gear indicators.
The lawsuit against BMW of North America explains that the gear indicator system on the class motorcycles is comprised of a potentiometer (top image), its terminals and the software that interprets the device's readings. The potentiometer, which is connected to a motorcycle's transmission, is a three-terminal variable resistor that the suit specifies determines what gear a motorcycle is in by reading its electrical potential and communicates that data to the driver via a multifunction display (bottom image).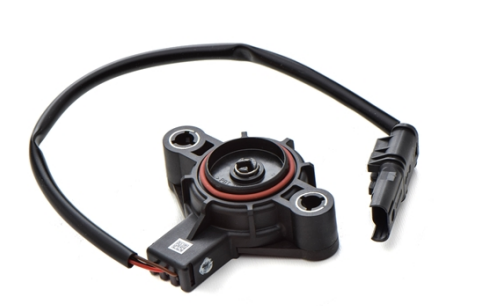 Two of the class motorcycles' potentiometer terminals are connected to a resistive element, according to the case, while the third is connected to an adjustable wiper, the position of which determines the output voltage of the potentiometer. This output voltage is what is read by a motorcycle's onboard computer, which then calculates the appropriate gear for the motorcycle to be in, indicating such on the class motorcycles' multifunction display, the complaint states.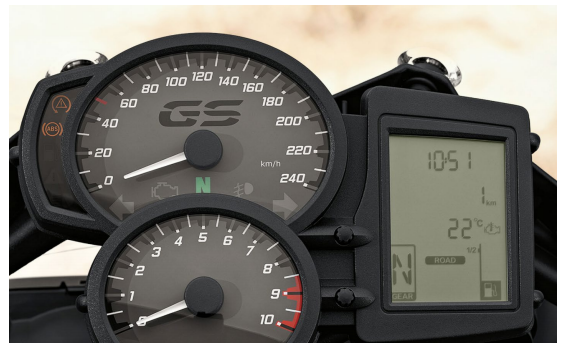 The problem, according to the lawsuit, is that the multifunction display on class BMW motorcycles often displays the wrong gear—for instance indicating that a bike is in neutral when it's actually in drive—or fails to display any gear at all. Among the issues this can lead to, the suit says, are:
- The inability for a rider to properly judge accelerating power;
- Placement of the motorcycle in an incorrect gear while in cruise control;
- Reduced gas mileage;
- Incorrect judgment of power and torque delivery available;
- Excessive strain on a motorcycle's motor "due to incorrect gear to speed ratio," which can precede total engine failure;
- Difficulty starting a motorcycle due to the inability to put the bike in neutral; and
- Assorted damage caused by inadvertently starting a motorcycle in gear and accelerating forward despite the multifunction display indicating the bike is in neutral.
As the lawsuit tells it, owners of class BMW motorcycles have reported numerous complaints to the company to no avail. For its part, BMW, despite possessing awareness of rider complaints and the apparent defect, has failed to notify the National Highway Traffic Safety Administration (NHTSA) and consumers, the plaintiff claims.
Last Updated on July 8, 2019 — 4:44 PM