'As Seen on TV' Creator Telebrands Corp. Hit with Class Action Over Allegedly Unauthorized Savings Club Sign-Ups
Last Updated on September 12, 2019
A consumer alleges in a class action that Telebrands Corp. has illegally charged monthly enrollment fees for its "Everyday Savings" program without authorization to do so.
A St. Louis woman alleges in a proposed class action lawsuit that Telebrands Corp. unlawfully charged consumers monthly fees for enrollment in its "Everyday Savings" program without permission to do so.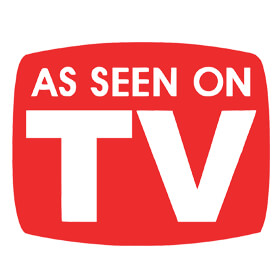 The case out of New Jersey District Court states Telebrands is "the oldest existing direct response marketing company" and the creator of the "As Seen on TV" logo and category of consumer products. According to the suit, the company offers consumers membership into its "Everyday Savings" program that purports to allow members to "find great deals on the things you love."
In April 2018, the plaintiff, the case says, purchased from Telebrands a "Hurricane Spin Scrubber" she saw advertised on television. During the transaction to purchase the product, the plaintiff allegedly gave no permission for the defendant to place charges on her credit card for any products or services, nor authorized Telebrands to charge her for enrollment in its "Everyday Savings" program. The woman alleges, however, that her credit card was charged monthly "Everyday Savings" fees for April, June and July 2019.
As the lawsuit tells it, Telebrands "has repeatedly engaged in similar misconduct for years."
"For example, in 2011 Telebrands entered into a settlement with the Iowa Attorney General for improperly charging consumers monthly fees for its 'Everyday Savings' program," the case states, adding that Iowa's Attorney General commented that purchases from Telebrands often led to "month after month membership charges" consumers "didn't want, didn't use and didn't even know about."
The lawsuit looks to represent a proposed class of consumers across the United States who within six years prior to the filing of the case were charged money by Telebrands for its "Everyday Savings" program without affirmatively enrolling therein.
Last Updated on September 12, 2019 — 8:09 AM