Cruelty-Free Hair Care 'Pioneer' John Paul Mitchell Systems Hit with Class Action Over Alleged Animal Testing in China
A proposed class action lawsuit alleges John Paul Mitchell Systems has misled consumers by falsely claiming that some of its haircare products are "cruelty-free" and not tested on animals.
Want to stay in the loop on class actions that matter to you? Sign up for ClassAction.org's free weekly newsletter here.
The 50-page lawsuit says that the cosmetic giant agreed to conduct animal testing on numerous products to gain access to the Chinese market—where testing on animals was, at the time, mandatory—despite uniformly touting its commitment to cruelty-free manufacturing in its marketing efforts and on every product.
More specifically, between May 2015 and May 2021, John Paul Mitchell Systems (JPMS) had 63 products for sale in China, all of which underwent animal testing, the case states.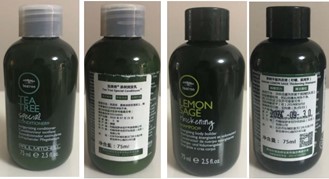 Until 2021, cosmetics such as haircare products to be sold in China required registration and approval through the country's National Medical Products Administration (NMPA), which required imported cosmetics to be tested on animals in Chinese laboratories before they could be distributed, the lawsuit explains.
"JPMS could not have imported foreign … cosmetics into China, or gone through Chinese customs, without an NMPA registration, each of which would require retaining a certified lab to do animal testing for that product," the complaint reads.
JPMS promises "No Animal Testing. Never Have. Never Will," case says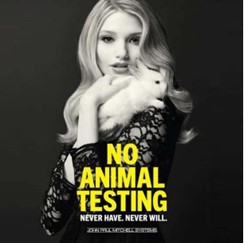 John Paul Mitchell Systems manufactures haircare products under the brands Paul Mitchell, Clean Beauty, Tea Tree, MITCH, Awapuhi Wild Ginger, Neuro, and MVRCK, and generates total revenues of more than $1 billion per year, the filing says.
As the lawsuit tells it, JPMS portrays itself as an "animal rights pioneer" and has emphasized its commitment to "100% cruelty-free" practices since its founding in 1980. Moreover, JPMS appears on PETA's list of companies who do not participate in animal testing and, in 2020, publicly sought to change California law to punish those that do, the suit relays.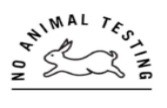 Per the case, JPMS's claim that its products are not tested on animals is found on its website and social media platforms, in its advertising and on every item the company sells. In particular, the website promotes JPMS as "the first professional hair care company to take a stand against animal testing" and represents its current CEO, daughter of co-founder John Paul DeJoria, as a "Pioneer in Cruelty-Free," the complaint states.
Furthermore, the company rolled out two new logos in 2017 and 2020, which are now featured on all of the defendant's products, "to emphasize and highlight [JPMS's] dedication" to cruelty-free manufacturing, the filing says.
Defendant "prioritized its profits over its principles," suit claims
After the United States, the Chinese cosmetics market was the largest in the world as of 2020, with over half of Chinese consumers claiming to favor foreign brands—an "extremely lucrative" area for U.S. companies, the lawsuit shares. Until 2021, foreign manufacturers like JPMS that wanted to sell products in China needed to register their items with China's NMPA, whose registration process included testing the items on animals in Chinese testing institutions, the suit explains.
The animal testing included a skin sensitization test and eye irritation test, during which the relevant product was placed in an animal's eye or on its shaved skin and left for observation, the case says.
As the filing tells it, JPMS registered 62 haircare products in China between 2001 and 2010, each of which would have required animal testing in order to be approved by the NMPA. This flies in the face of the company's well-publicized image as an animal rights advocate and outright negates its cruelty-free promises, the case charges.
Further, as a result of an exposé in 2012 in which PETA criticized several cosmetics companies that claimed to be cruelty-free but had registered products in the Chinese market, JPMS announced it would withdraw from China altogether, claiming that it had just learned of the country's animal testing requirements, the lawsuit says.
The suit alleges, however, that the company only "paused operations" in China and began pursuing new registrations with the NMPA through its China-based subsidiary JPMS Cosmetics (Beijing) Co., Ltd.—or JPMS Beijing—in 2014.
From May 2015 to May 2021, JPMS Beijing registered 63 products with the NMPA and distributed them for sale in China, including items under the Paul Mitchell, Tea Tree and MITCH brands, the case contends. As with previous products, the registration process for each of the 63 items required them to undergo animal testing, the complaint maintains.
Per the filing, despite a change in Chinese regulations in 2014, which suddenly allowed foreign companies to avoid animal testing by manufacturing products in China instead of importing them, JPMS allegedly opted to continue registering and selling imported goods, a method that still required testing on animals.
"Although foreign companies have been able to set up domestic manufacturing to avoid animal testing since 2014, JPMS waited until 2021 to engage domestic manufacturers," the suit says.
What's more, in September 2017, JPMS publicly announced that it had been exempted from the animal testing requirements by the NMPA, a claim the company maintains to this day, the lawsuit relays. However, "the NMPA—the only Chinese authority that can grant an exemption—has confirmed that JPMS has not been granted any exemptions from animal testing," the case reports.
Moreover, the plaintiffs in the suit have been unable to find "any documentation showing that China granted JPMS an exemption from animal testing in 2017, nor was JPMS, upon inquiry, able to provide to Plaintiffs any such documentation," the complaint adds.
In any case, JPMS has been registering and selling products in the Chinese market since 2001, long before it claimed the exemption, the suit relays.
Like other consumers, the plaintiffs, all long-time users of JPMS products, were misled by the defendant's false promises, the filing claims. They would not have purchased any JPMS items if they had known the haircare supplies were tested on animals, regardless of where the testing was conducted, the complaint charges.
According to the filing, the European Union and countries such as the United Kingdom, Israel, India, Turkey, Brazil, New Zealand and Norway have banned cosmetics testing on animals. The case adds that numerous U.S. states have also passed laws that ban or restrict the sale of products tested on animals, including Virginia, California, Louisiana, New Jersey, Maine, Hawaii, Nevada, Illinois, Maryland and New York.
Who's covered by the lawsuit?
The case looks to represent anyone who, between May 1, 2015 and June 30, 2022, purchased a John Paul Mitchell Systems haircare product under the Paul Mitchell, Clean Beauty, Tea Tree, MITCH, Awapuhi Wild Ginger, Neuro or MVRCK brands.
How do I join the lawsuit?
Typically, there's nothing you need to do to join or add your name to a class action lawsuit when it's first filed. The time to act is if and when the lawsuit settles, at which time people covered by the settlement—known as class members—may receive direct notice of the deal via email and/or regular mail with instructions on what to do next.
Remember, it often takes months or even years for a class action lawsuit to be resolved.
If you bought a JPMS haircare product, or simply want to stay in the loop on class action lawsuit and settlement news, sign up for ClassAction.org's free weekly newsletter.
Hair Relaxer Lawsuits
Women who developed cancer, endometriosis or reproductive problems after using hair relaxers such as Dark & Lovely and Motions may now have an opportunity to take legal action.
Read more here: Hair Relaxer Cancer Lawsuits
Stay Current
Sign Up For
Our Newsletter
New cases and investigations, settlement deadlines, and news straight to your inbox.
Last Updated on February 17, 2023 — 10:55 AM