Class Action Argues Atkins' 'Net Carbs' Claims Are Misleading
Last Updated on July 12, 2017
A proposed class action lawsuit alleges claims made by Atkins Nutritionals, Inc. about "net carbs" in some of its foods are deceptive and may mislead consumers about the products' impact on blood sugar levels. The lawsuit, filed in New York, alleges Atkins has violated consumer protection laws in all 50 states, as well as the District of Columbia.
Tell Me More...
The 43-page complaint says Atkins positions its net carb claims to communicate to consumers that the dietary fiber and "sugar alcohols"—described as synthetic substances that combine the chemical properties of sugar and alcohol— in its foods "should not be counted as carbohydrates" because of their "minimal" or "negligible" effect on blood sugar levels. These claims are prominently displayed on the products' labels.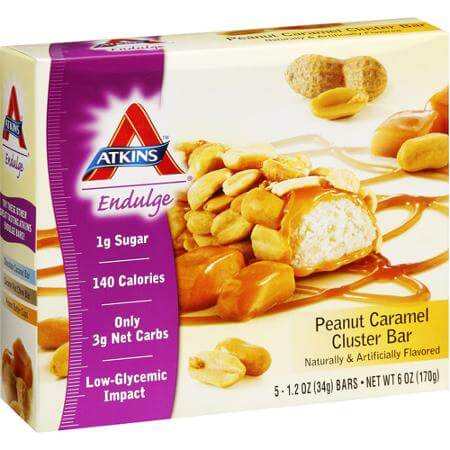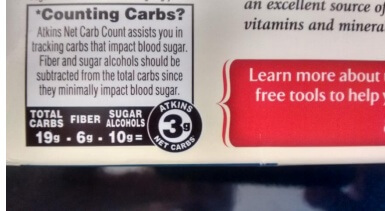 How Atkins calculates net carbs
The lawsuit, citing information pulled from the defendant's website, details the following "simple calculation" - based on information on a product's nutrition facts panel - that Atkins uses to tally net carbs for any whole food item:
Total Carbohydrates – (Minus) Dietary Fiber = (Equals) Net Carbs
For low carb products sweetened with sugar alcohols (i.e. glycerin, maltitol, etc), refer to the nutrition facts panel of the product:
Total Carbohydrates – (Minus) Dietary Fiber – (Minus) Sugar Alcohol = Net Carbs
Atkins' website goes on to note that dietary fiber reportedly does not impact blood sugar levels, while sugar alcohols also have a negligible effect on blood sugar.

But . . .
Atkins' net carb claims are deceptive and unlawful, the lawsuit argues, because two of its most frequently used sugar alcohols—maltitol and maltitol syrup—can, in fact, "have a significant effect on blood sugar levels." Atkins essentially miscalculates net carbs based on its own theory, as the lawsuit alleges carbohydrates derived from maltitol and maltitol syrup should not be subtracted from "total carbohydrates" when tallying a product's net carbs count.
At particular issue in the complaint are Atkins' product labeling practices, with which the company essentially disregards the "indisputable scientific truth" of the effect of maltitol- and maltitol syrup-derived carbs on a consumer's blood sugar. The lawsuit goes so far as to compare the glycemic effect of these components as that of regular table sugar.
"Real science does not require special, proprietary methods to prove its claims," the lawsuit reads. "Atkins science is mere pseudo-science, an alternative science that ignores indisputable facts about the glycemic index of maltitol and maltitol syrup in order to promote the alternative glycemic reality communicated by Atkins labels."
Here, it's crucial to note the plaintiff's lawsuit does not claim Atkins' general carb-conscious philosophy is deceptive, nor does it allege that all of the company's "net carbs" claims are inherently false. The complaint takes care to clarify that the plaintiff claims Atkins' calculations for only a select group of products for which the company allegedly ignores proof that certain alcohols can raise blood sugar levels.
Which specific Atkins products does the lawsuit mention?
The complaint names the following products:
Atkins Meal Bars
Chocolate Chip Cookie Dough Bar
Chocolate peanut Butter Bar
Chocolate Peanut Butter Pretzel Bar
Cookies n' Crème Bar
Mudslide Bar
Peanut Butter Granola Bar
Atkins Snack Bars
Classic Trail Mix
Sweet & Salty Trail Mix
Caramel Chocolate Nut Roll
Caramel Chocolate Peanut Nougat Bar
Caramel Double Chocolate Crunch Bar
Cashew Trail Mix Bar
Coconut Almond Delight Bar
Dark Chocolate Almond Coconut Crunch Bar
Dark Chocolate Decadence Bar
Triple Chocolate Bar
Chocolate Chip Crisp Bar
Chocolate Hazelnut Bar
Chocolate Oatmeal Fiber Bar
Atkins Endulge Treats
Dark Chocolate Raspberry Squares
Dark Chocolate Fudge Squares
Caramel Nut Chew Bar
Chocolate Candies
Chocolate Caramel Mousse Bar
Chocolate Coconut Bar
Chocolate Covered Almonds
Chocolate Peanut Candies
Milk Chocolate Caramel Squares
Nutty Fudge Brownie
Pecan Caramel Clusters
Peanut Butter Cups
Peanut Caramel Cluster Bar
By marketing the above as being net carb-friendly, Atkins misled proposed class members about the products' glycemic effects while "reaping enormous profits" from consumers' strong preference for foods with minimal carbs, the lawsuit alleges.
Who's covered by the suit and how can I join?
The lawsuit proposes to cover a class of consumers nationwide who bought any of the products listed above during a yet-to-be-finalized time period. The case also hopes to cover a New York-specific class of consumers who purchased any of the above products in the state.
If you think you fit any of the above criteria to be a part of the lawsuit, all you have to do is sit tight. In general, nothing needs to be done to join a class action lawsuit. We'll provide more information as it comes in.
The full complaint can be read below.
Last Updated on July 12, 2017 — 12:07 PM