Rust-Oleum Restore Products Prematurely Deteriorate, Class Action Claims [UPDATE]
Last Updated on January 28, 2020
Rust-Oleum misrepresented that its Restore line of wood resurfacing products would provide "long lasting protection" and "superior coverage" when they deteriorate more quickly than other comparable products, a lawsuit claims.
Update - Case Voluntarily Dismissed, Refiled in Illinois
The lawsuit detailed on this page was voluntarily dismissed by the plaintiff in November 2019 and refiled in Illinois on January 27, 2020.
The updated complaint can be read here.
Rust-Oleum Corporation is named as the defendant in a proposed class action lawsuit that claims the company falsely represented its wood resurfacing products as superior to comparable products.
The following pictures, taken in August 2019, show the lead plaintiff's deck two years after it was treated with Rust-Oleum products.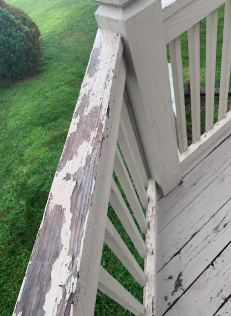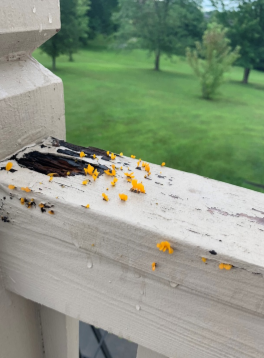 According to the complaint, the products in question are part of Rust-Oleum's Restore line and include Rust-Oleum Deck Start Wood Primer, Restore 2X One Coat Solid Stain and Restore 4X Deck Coat. The case contends that the defendant concealed the deficiencies of these products and their tendency to chip, peel and flake more quickly than other comparable paints, stains and primers.
The lead plaintiff in the case claims he purchased 16 gallons of the defendant's various Restore products for approximately $527 and applied the products to his deck in September 2017. By May of the following year, however, the plaintiff says the finish had begun to detach from the deck, forcing him to repair these spots. By January 2019, less than two years after the plaintiff initially applied the products, the finish had begun to peel, flake and detach from the deck in several locations on the floor and railing, the case states.
Despite Rust-Oleum's claims that its products "extend the life of your deck" and provide "[s]uperior coverage" and "long lasting protection," the suit contends Restore products are inferior to other resurfacing materials. Restore products deteriorate more quickly than comparable products, the case alleges, and do not provide enhanced protection despite their premium price.
The complaint contends that Rust-Oleum was aware of the alleged deficiencies of its products, since the defendant has reportedly faced similar lawsuits and numerous consumer complaints about its Restore line, yet has continued to falsely advertise the resurfacing materials.
The suit seeks to represent a class comprising "[a]ll persons who purchased Restore Products in Missouri between October 17, 2014 to the present" and requests a declaratory judgment stating that the defendant's products are defective.
Last Updated on January 28, 2020 — 12:01 PM