Bulletproof Vest Co. Point Blank Enterprises Facing Defective Product Class Action
Last Updated on October 24, 2017
Ohio State Troopers Association, Inc. et al. v. Point Blank Enterprises, Inc.
Filed: October 19, 2017 ◆§ 0:17-cv-62051-UU
The plaintiffs claim certain models of bulletproof vests made by Point Blank Enterprises come with defective straps that can fail and pose a safety threat.
The Ohio State Troopers Association, Inc., the International Union of Police Associations, and three individual officers have filed a proposed class action lawsuit that alleges the shoulder straps on certain model bulletproof vests manufactured by defendant Point Blank Enterprises, Inc. are defective to the extent that they pose a "life-threatening safety issue" and cannot be reasonably relied upon for their intended use.
The 34-page complaint alleges the Point Blank Body Armor, Inc. and Protective Apparel Corporation of America model vests, touted by the defendant in its marketing materials as including an exclusive "Self-Suspending Ballistic System" feature, contain a concealed manufacturing defect that cannot be detected by proposed class members until the vests fail, creating an "imminent and substantial danger" to law enforcement. According to the complaint, Point Blank Enterprises has refused to notify purchasers of the vests of the alleged defect, and has yet to recall the products. From the lawsuit:
"The SSBS Vests unexpectedly fall apart in the field when movement causes the SSBS to fail such that the ballistic panels separate from the shoulder straps. When that happens, for example with a concealable SSBS Vest, the ballistic panel sinks down inside the user's uniform. The user then needs to stop whatever he or she is doing, find a safe place, remove their uniform and find some way to hold the vest in place other than the failed SSBS."
The lawsuit's individual officer plaintiffs all claim the defendant, rather than honor its five-year express warranty for the vests, instead sent new components, such as new shoulder straps and gun carriers, which did not correct the alleged defect. Two plaintiffs, the case says, were forced to use duct and electrical tape while on duty to prevent their vests from falling off.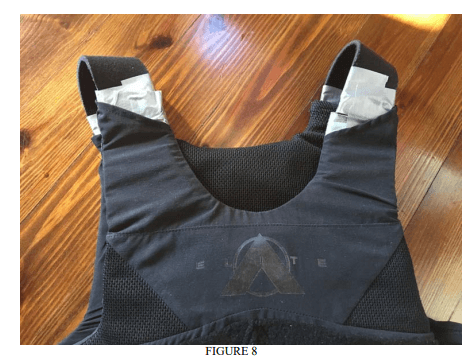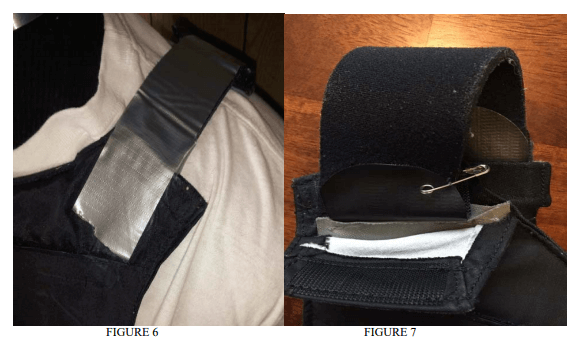 The lawsuit notes Point Blank was provided with a draft copy of the complaint back in March 2017 to which it did not respond.
Last Updated on October 24, 2017 — 4:10 PM